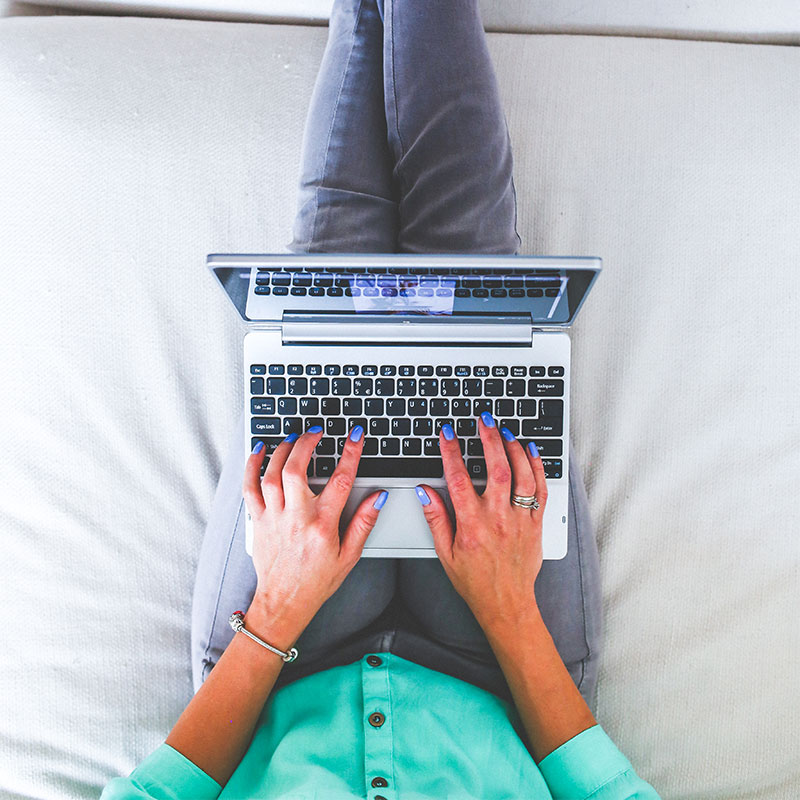 October 11, 2017 3:21 pm
1 Comment
Last Modified: May 9, 2023 2:05 pm
Reading Time:
2
minutes
If you want your website to stand out (and trust us, you do!) from the other millions of websites that Google scans for rank placement, there are some things you should know first. Understanding good apartment website design begins with understanding the average online user. With that in mind, here are some powerful website statistics we found for 2017: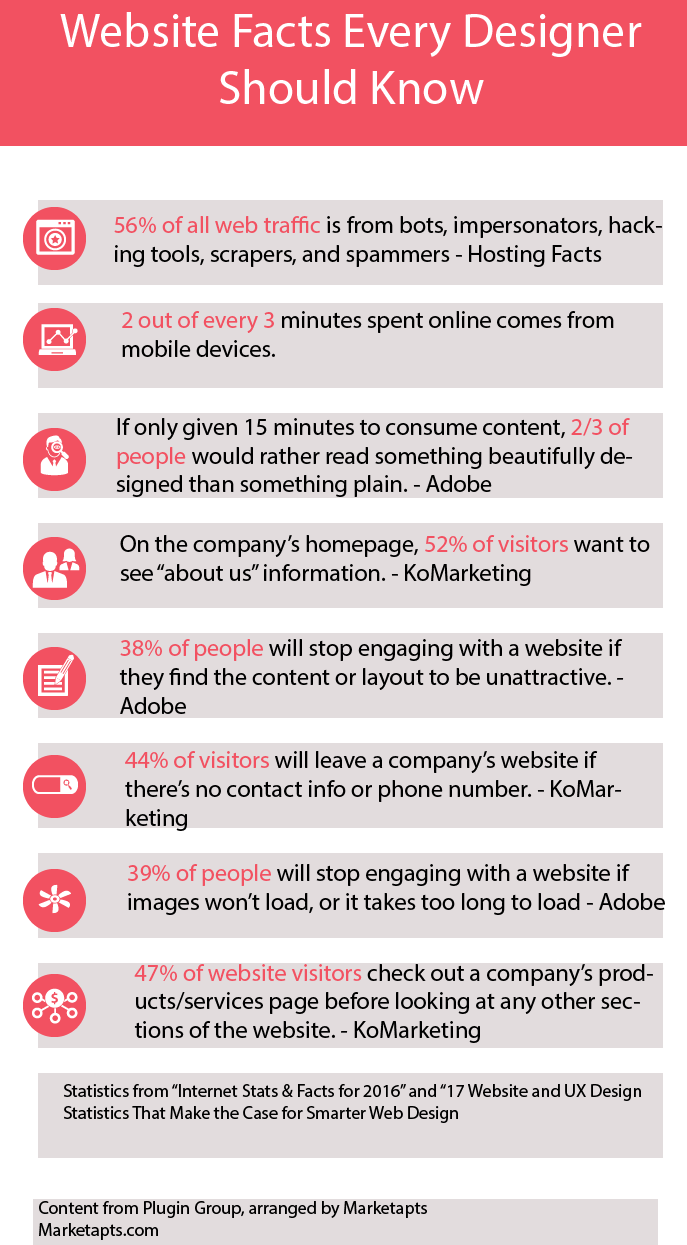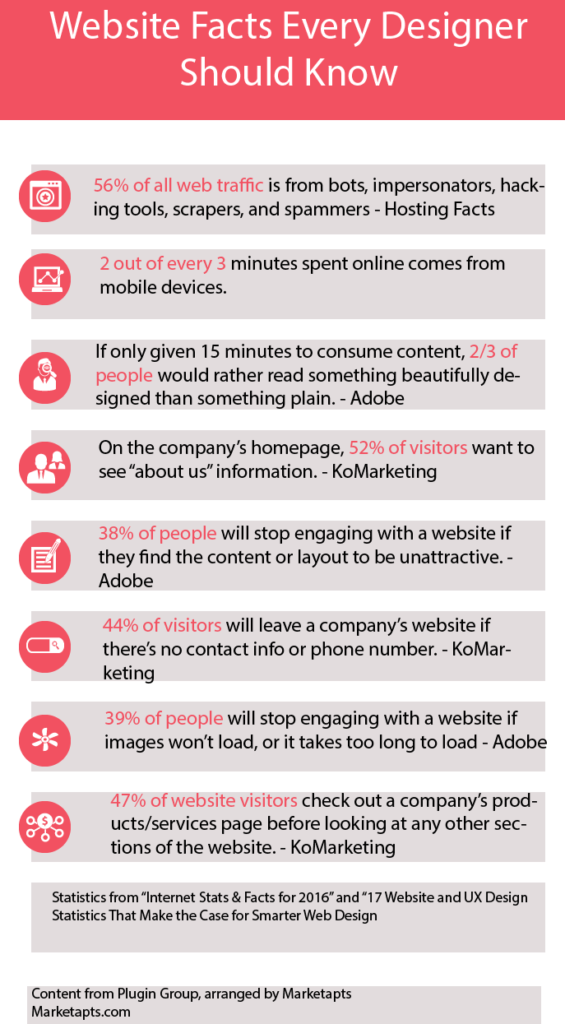 From these statistics, we can deduce a couple of things that will help in setting up your own website:
1. Make your website mobile-friendly
With 2/3 of web traffic coming from mobile sites, your website must be mobile-friendly in order to keep up.
Unsure of how to do this? Many apartment marketing firms will offer to mobilize your site for you at a reduced cost.
2. Optimize your images to load quickly 
Changing the format of the image (like exporting it for the web), could have a drastic effect on how fast the image loads. You can also make them smaller, and thereby more manageable.
3. Create an engaging Products/Services page with clear Call-to-Actions
Better yet, make it an animated call-to-action! We recommend checking out some of our favorites here. Your Call to Action should be simple and enticing, with a color scheme that draws in your customer.
4. Put all of your contact information in an easy-to-spot place on the page
And finally….
5. Create something beautiful and inspired
People want to look at something beautiful. Even if it has useful information but is presented in a dull way, people will leave and tune out. If you love what you create, others will too. Be proud of your work, and create something inspired today!
Like these tips and tricks? Email us at sales@marketapts.com to subscribe to our newsletter list!
If you're in need of website development services, contact Marketapts for a free demo today! We sincerely believe that if you love your website, so will your customers and residents.


Categorised in: Apartment Marketing, For Property Managers
This post was written by Market Apartments