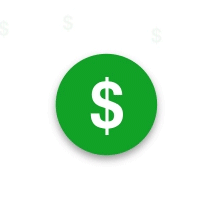 July 10, 2018 3:13 pm
Leave your thoughts
Last Modified: December 4, 2020 12:36 pm
Reading Time:
3
minutes
When you Google your property, is your website the first entry? how about if you google "apartments in [your city]," or "best apartments in [your neighborhood]"? If you're not ranking where you'd like to be, there are several strategies you can use to increase ranking. The one we'll be focusing on in this article is PPC for apartment marketing.
PPC or "Pay Per Click" advertising is very different from organic posts, but both have a place and strengths in your apartment marketing strategy.
What is PPC?
Have you ever noticed that when you google something, the first 2-3 results have in green the words "Ad" next to the entry? These results are paid results, rather than organic. Let's see what happens when we google "apartments in las vegas":
Notice how many of the top ranking spots Ads take up. As you might have guessed, if you pay for a Google ad (Adwords as they're called), you pay per click, paying each time someone clicks on the ad.
How do I get the top Ad?
What if ten people take out an ad for "apartments in Las Vegas"? What if a hundred apartments take out that ad? How does Google decide which ones get on the ad space, and which one gets the coveted top Ad spot? Whereas organic posts get their top rankings from an amazing SEO strategy, ads get their top ranking from a somewhat complicated bid strategy. If you'd like a full breakdown, see this great post by Wordstream. We're going to condense the algorithm down as best we can by saying this:
The price of a "click" depends on the keyword you've chosen to target, how popular the keyword is, how specific (long-tail vs. short-tail), and how many other advertisers are bidding on the same keyword as you. The more popular the keyword, the more you're likely going to pay to get a top spot. Remember though, you pay per click, not per appearance. So if it's a popular keyword, you'll pay more but likely get more clicks.
How do I choose my keywords
Your first instinct is likely to choose the most popular keywords you can think up: "apartments in las vegas" "best las vegas apartments" etc. But there are a few more considerations you'll want to keep in mind:
Specific keywords can narrow down your intended audience. If you have specific amenities or features, you may want to target those. For instance, "pet-friendly Las Vegas apartments" is likely going to be less popular than "apartments in Las Vegas," but more specific.
Think like your customers. What are they searching? Perhaps they're looking for apartments in a specific neighborhood of Las Vegas, or maybe they want apartments near public transportation.
You'll want to pick a mix of specific and more broad keywords. Your more specific words, or "long-tail" keywords, cater to a smaller audience, but can be easier to rank higher for. Your long-tail keywords are made up of 3-5 words and tend to have less traffic than "short-tail." Your short-tail keywords speak to commonly used and searched phrases like, "apartments" or "apartments near me."
There are several really great resources to help you find your keywords. Out of all of them, we strongly recommend Google AdWords Keyword planner because 1) it's free, and 2) who better to learn about keywords from than the site you want to rank highly for??
Why should I use PPC for Apartment Marketing?
You might be thinking, why should I use PPC for apartment marketing or at all? If SEO can help me get to the top, what use is PPC to me?
Ok. Here is our one-minute elevator pitch as to why PPC needs to be included in your apartment marketing strategy:
 1. Highly-Desired Keyword Rankings:
There are some keywords it would be near impossible to rank highly for, without the use of PPC advertising. Even a near-perfect SEO strategy will land you underneath the guys who are paying.
2. The Right Audience:
With PPC advertising, you can specifically target the audience you want to reach with choice of your keywords
3. Time:
Good SEO strategies take time. You need to build up trust with Google and your users before cracking that coveted first page. With PPC advertising, you can land on the first page quickly. 
How do I start??
It can seem overwhelming to start a PPC strategy. While we can direct you to some really great "getting started guides," our best advice is to turn to a PPC for apartment marketing specialist to set it up for you. The whole point of PPC advertising is to have the ads do the work for you, so you might as well make sure you choose a really great company to start you off on the right foot!

Contact your apartment marketing firm today to get started, or reach out to us! We're more than happy to get you started!

Tags: advertise on google, apartment marketing, apartments, beginner's guide to PPC advertising, digital advertising, digital marketing, for landlords, google ranking, PPC advertising, property management, SEO strategies


Categorised in: Apartment Marketing

This post was written by Market Apartments