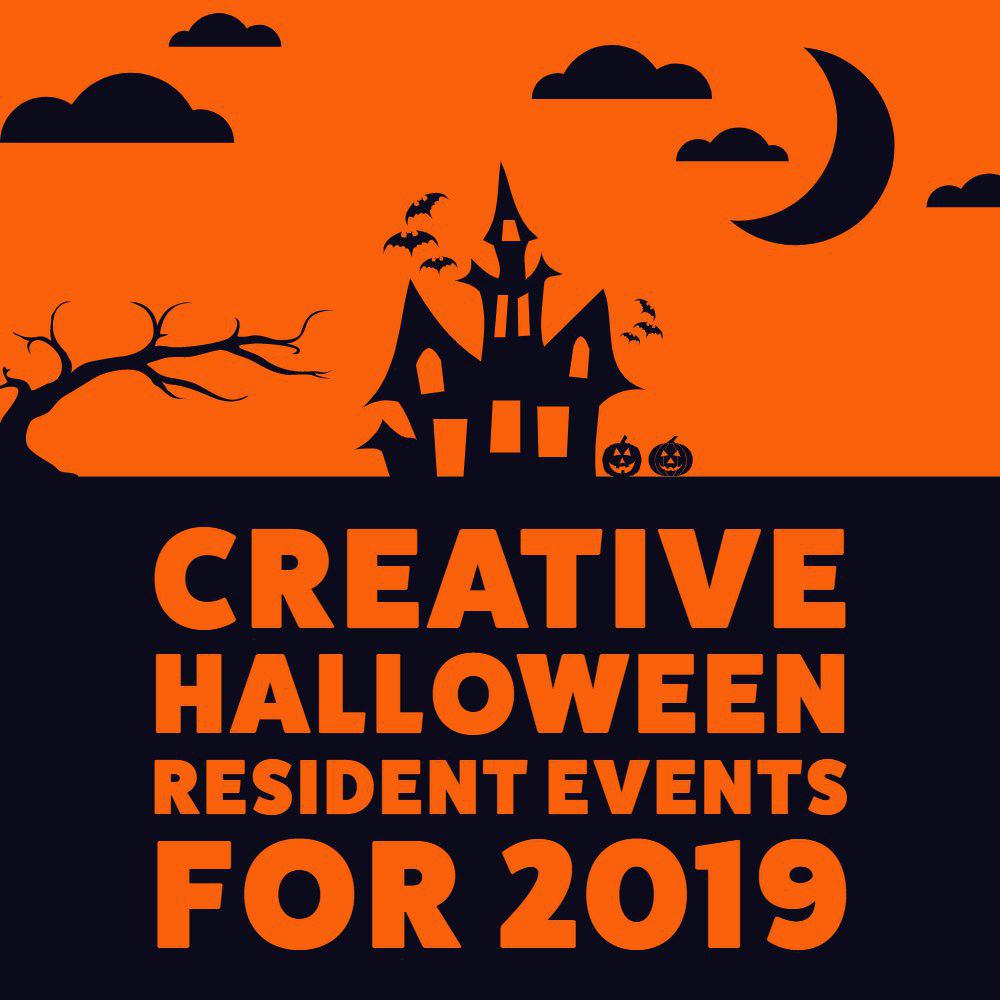 October 9, 2019 3:26 pm
Leave your thoughts
Last Modified: November 14, 2019 12:04 pm
Reading Time:
4
minutes
It's our favorite time of year again. Fall is here and it's almost time to get spooky! If you like planning resident events Halloween might be one of your favorite holidays to plan for. All you need is a costume and candy to get many of your residents excited to celebrate. However, if you need help planning your apartment community's Halloween resident events, Market Apartments has a few creative ideas that will get everyone excited about this year's festivities.
Halloween Themed Potluck!
Get your onsite team involved and have everyone bring Halloween inspired food to serve at your Halloween resident events. It can be something as simple as serving spaghetti and calling it worms. Turn olives into eyeballs and hot dogs into fingers. You can do just about anything with food coloring and a little imagination! If you have a hard time getting those creative juices flowing, check out https://www.delish.com/holiday-recipes/halloween/ for lots of creative ideas. Residents will love what you come up with and will love that they can eat it even more!
If you want to make it into a resident contest, encourage your residents to participate and bring their own Halloween dish. Don't forget to capture the fun and post it on your apartment community's social media! Tag Marketapts so we can see it too!
Resident Door Decorating Contest.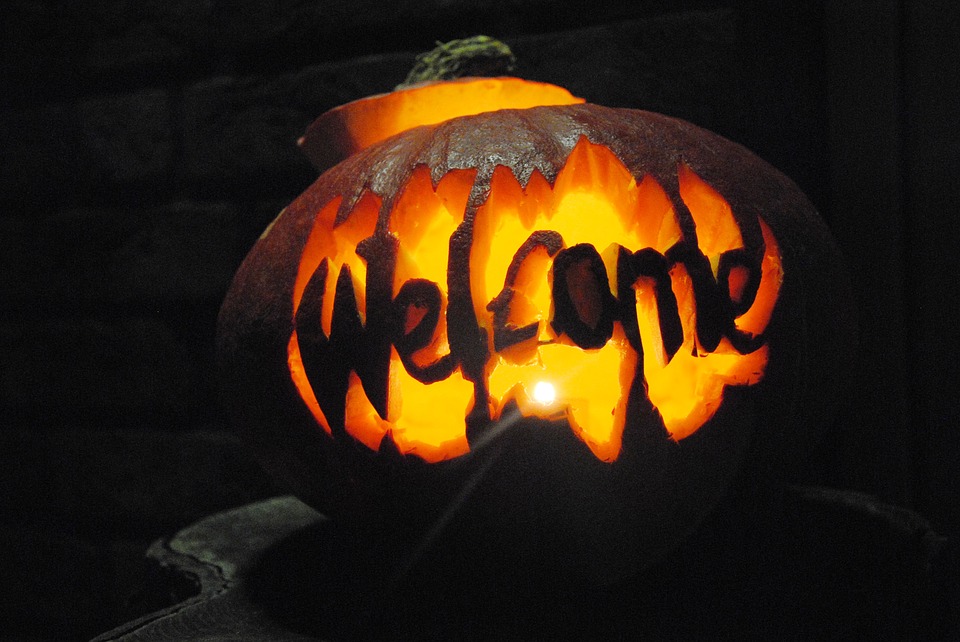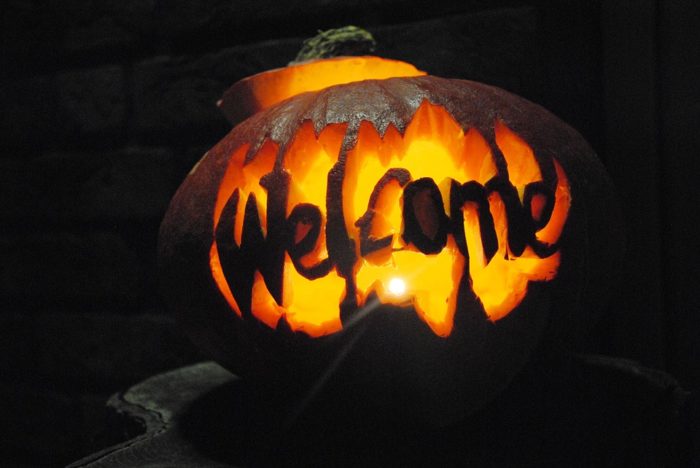 Give your residents a chance to get creative and win a prize! Most people love to get into the Halloween spirit, but it can often be hard to decorate when you live in an apartment. That doesn't have to be the case at your community though! Encourage your residents to decorate their doors with spider webs, pumpkins, lights, and skeletons. Halloween resident events don't have to be fancy. It doesn't take much to get into the Halloween spirit! Residents with children who will be trick-or-treating will enjoy staying within their community too! What better way to make your residents feel at home and part of a community than seeing everyone's door decorated for the spooky season. If your residents need more visual ideas for decorating their doors, check our Halloween Pinterest board. Pinterest has SO many creative ways to decorate. What are you waiting for? Get your apartment community involved and start decorating!
Host a Scary Movie Night.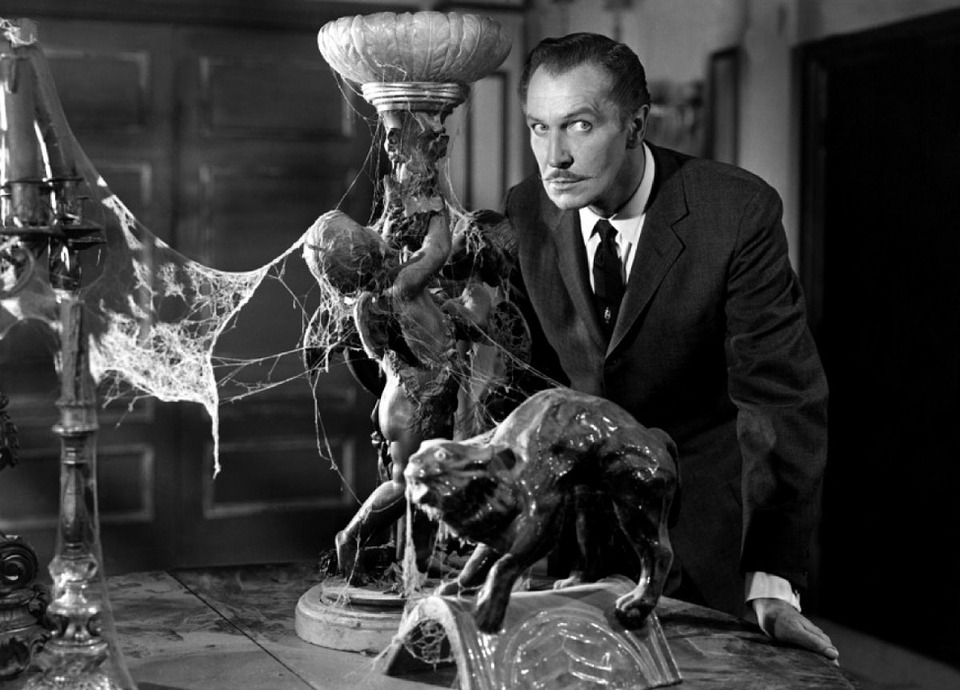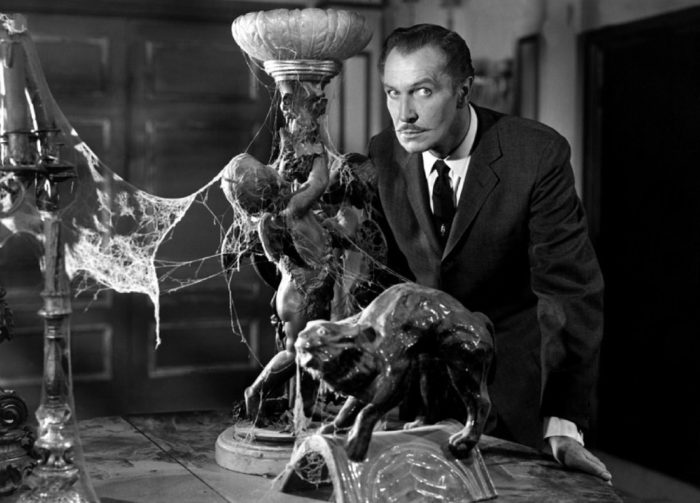 Sometimes it's easier to watch a scary movie with someone, rather than watching it alone. For your next Halloween resident event, invite your apartment community to watch a scary movie or Halloween flick in the community room. You can make it family-friendly with Hocus Pocus, Nightmare Before Christmas, and Halloween Town. Or you can make it scary and go with movies like The Haunting or The Sixth Sense. Whatever route you go, make sure you have some Halloween treats and décor to set the mood. Rest assured, you can't go wrong with a scary movie and candy.
Costume contest for kids and pets!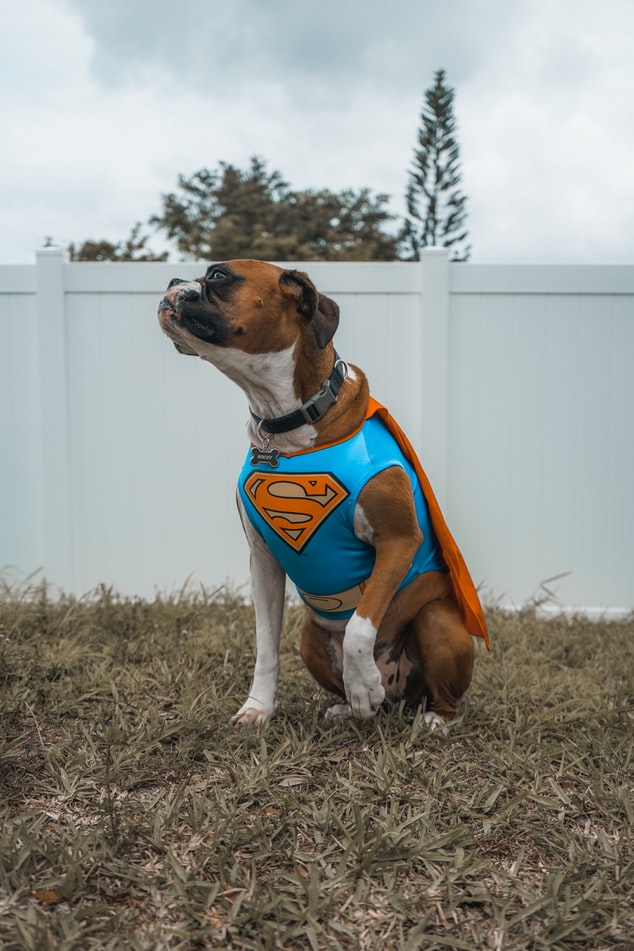 Costume contests are great because everyone can participate! You can have your contest be for all the kids in your apartment community or make it just for adults. We suggest you make it about your resident's kids and pets. Not every adult likes to dress up, but it's fun for most people to dress their kids and pets up for the day! Don't forget to include a special prize for the winner and as always post pictures on social media. That way everyone can see how much fun people have while living in your apartment community! If your residents need help with pet costume ideas, you can refer them to our Pinterest page. It has plenty of ideas to get those creative juices flowing.
Host a Pumpkin Carving Party.
Pumpkin carving is fun for both kids AND adults! Get your apartment community into the Halloween spirit by carving some pumpkins! You know Market Apartments will always encourage you to make it into a contest! Why? Because it gets people excited! Who doesn't like a little competition now and then? You can pick up pumpkin carving stencils and patterns from just about any store, and they're pretty cheap too! Put together carving kits for your residents and let the fun begin!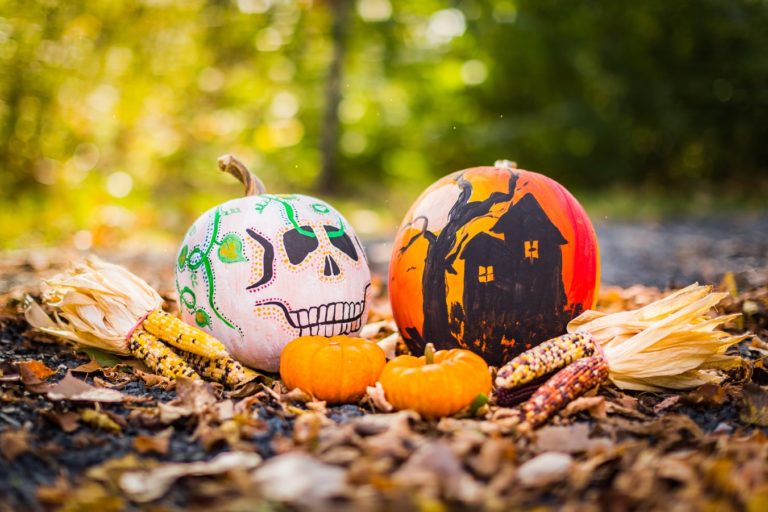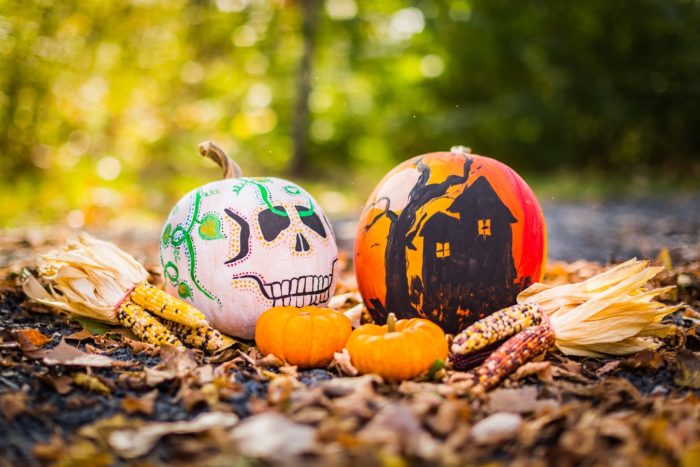 Another fun way to use pumpkins is to decorate them using paint. If you're not into the mess pumpkin carving makes, you might opt for pumpkin painting instead. Check out https://kitkraft.com/learn/pumpkin-painting-ideas for some fun pumpkin painting ideas.

As Halloween quickly approaches, you'll need to get started on your Halloween resident events planning. You can do one or all of things mentioned above for an epic Halloween resident event! Make sure to tag Marketapts on Instagram so we can see how it turned out! If you need help with anything regarding apartment marketing, be sure to visit our website! Happy planning!

Tags: apartment marketing, apartment marketing ideas, Resident Events, resident retention


Categorised in: Apartment Marketing, For Property Managers

This post was written by Dana Perez