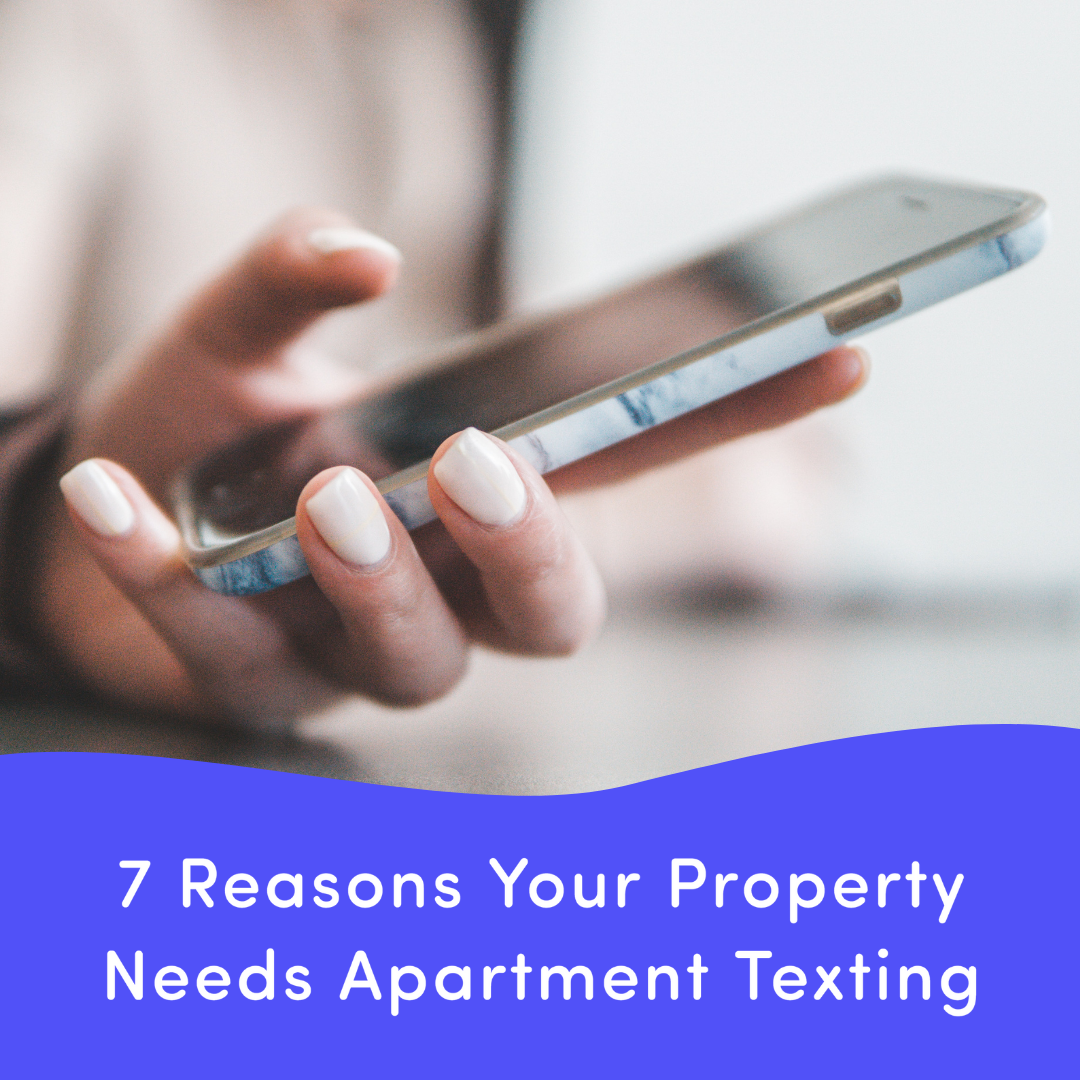 September 9, 2020 10:41 am
Leave your thoughts
Last Modified: August 4, 2022 9:58 am
Reading Time:
4
minutes
AptsChat is an apartment texting platform designed to bring you everything you need to reach your residents on a regular basis. With SMS (short message service) marketing, you can continually show your residents that you care. The benefits of having a tenant interaction program are endless and can take your apartment marketing to the next level.
The days of going door to door with flyers have come and gone, and it's time to implement a much smoother way of communicating. Texts are nearly guaranteed to be opened and read immediately. As the year continues, face to face opportunities are diminishing, and virtual methods are essential. From convenience to increased resident satisfaction, the benefits of apartment texting are unmatched!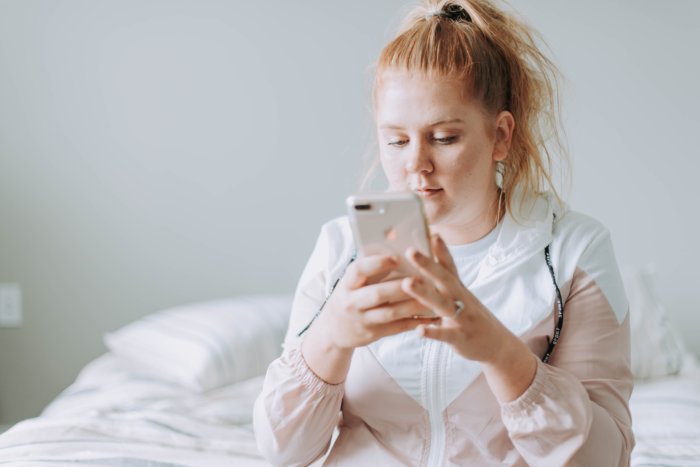 1. Eliminates physically delivering newsletters/flyers.
It has been the tradition for a long time to deliver flyers or newsletters directly to residents' doors or mailboxes. While this used to be a great way to place information in front of your residents, it requires a lot of time and effort. Rather than exerting physical work and time, you can save all of your resources with AptsChat. Apartment texting allows you to eliminate this extra effort, leaving you with plenty of extra time and energy. Through texting, you can send out quick reminders, community updates, and more. It makes complete sense to utilize the time you would spend walking door to door to do something more productive!
2. Allows you to connect with your residents quickly.
Imagine being able to send out exactly what you need to, right when you need to! AptsChat gives you the power to do all of this, and more. With the world of texting at your fingertips, you can deliver any news that you need to, at any moment. This quick connection is helpful for many reasons and relieves the burden of communicating with every resident individually. Aside from delivering important messages, you can connect with your residents more regularly. Text messaging will show your residents that you continually care about how they're doing, and increase your resident satisfaction.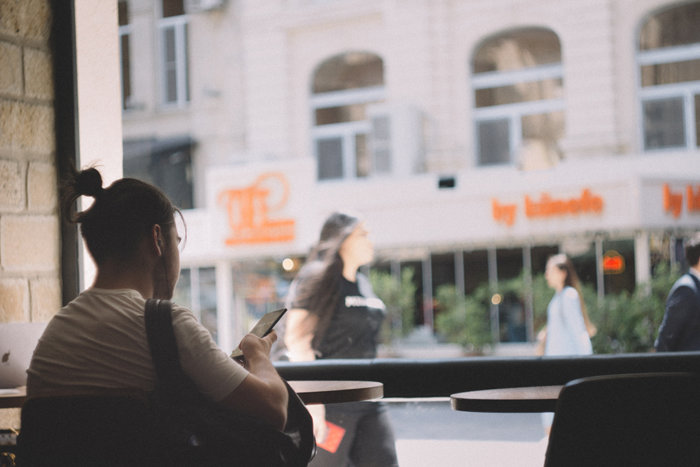 3. Creates regular and consistent communication.
How your residents feel about your community can determine the way a lot of prospects feel! Not to mention, your residents will appreciate receiving details about their community on a regular basis. It can be very difficult to live at property when you don't feel like you know what's going on. With AptsChat, you can share the smallest to the biggest details, giving your resident's everything that they need to know to feel right at home. From updates at your property to upcoming resident events, everyone will appreciate being on the same page. Apartment texting allows you to create regular, and consistent communication that greatly benefits your property.

4. Establishes better relationships with residents.
At the end of the day, your residents want to know that you care about them. They want to feel that the property they live at is going to be cautious of their needs and share relevant information with them. 2020 has proven to everyone that virtual forms of communication are crucial. Especially with the direction the world is heading in, it's going to be more important than ever to have a pre-designed form of communication. Rather than relying on phone calls, or in-person communication, resident texting can simplify your load. AptsChat makes your job easier while establishing better relationships with your residents. It's truly a win-win for everyone!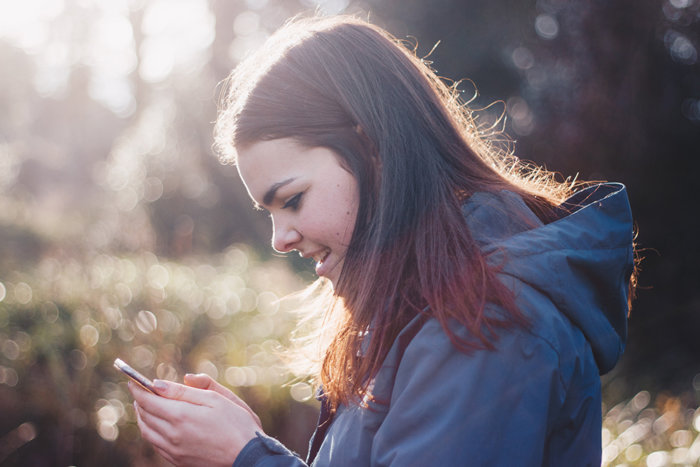 5. Helps to generate reviews and further feedback.
Managing your reviews is necessary, but in order to manage them, you have to receive them in the first place. Many properties may struggle to get new reviews or do not have a productive process set up in order to generate more. AptsChat is an incredible tool because it allows you to send direct reminders about leaving reviews. For example, if you had a resident event, you could send a text to leave a review right after. Each of your residents would then follow a link, and leave you a review. This is a process that could be set up for a variety of tasks, events, or triggers. It's the perfect way to kick off receiving more reviews!
6. Simplifies communication in the case of an emergency.
In today's world, it's crucial to have a form of communication with your residents that is quick, and accurate. In the unfortunate case of an emergency at your property, you'll be able to contact all of your residents at once. For example, if there was an alert that you needed to disperse all at the same time, you would have no problem doing so. Enjoy the peace of mind that comes from knowing you could relay important messages within seconds. Having this line of communication open within your community will make a huge difference for you, and your residents.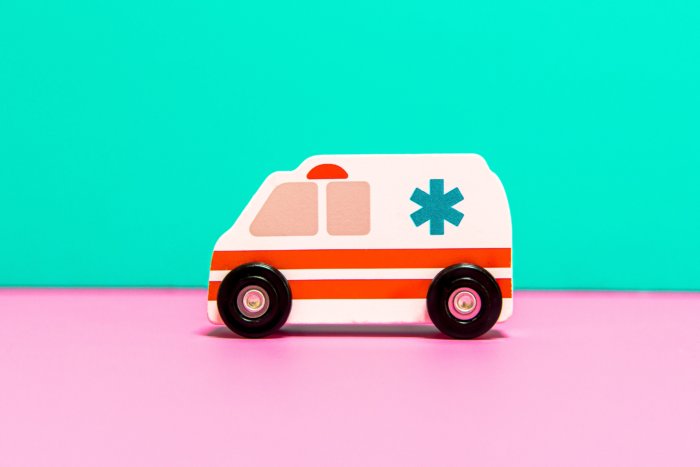 7. Increases attendance to resident events.
Many properties plan incredible resident events but may struggle to get residents to attend. With AptsChat you can send out reminders ahead of time. These repeated reminders will help to increase the likelihood of your community attending! There are a lot of benefits to having more residents attending your events. They can create a sense of community, as well as increase the resident's satisfaction. From here, you can generate better reviews and overall better experiences. Apartment texting can do so much for your community all at the same time!
Your property is missing AptsChat…
With so many benefits and easy capabilities, implementing an apartment texting program for your property is an absolute must. With AptsChat you can reach more people, grow your property, and save money. It is better for both your time and your wallet! You can manage your contacts, and campaigns easily while also increasing connection with your community. Don't miss the perfect opportunity to make the life of you, and your team easier.
Categorised in: Apartment Marketing, Market Apartments Services
This post was written by Isabella Housel