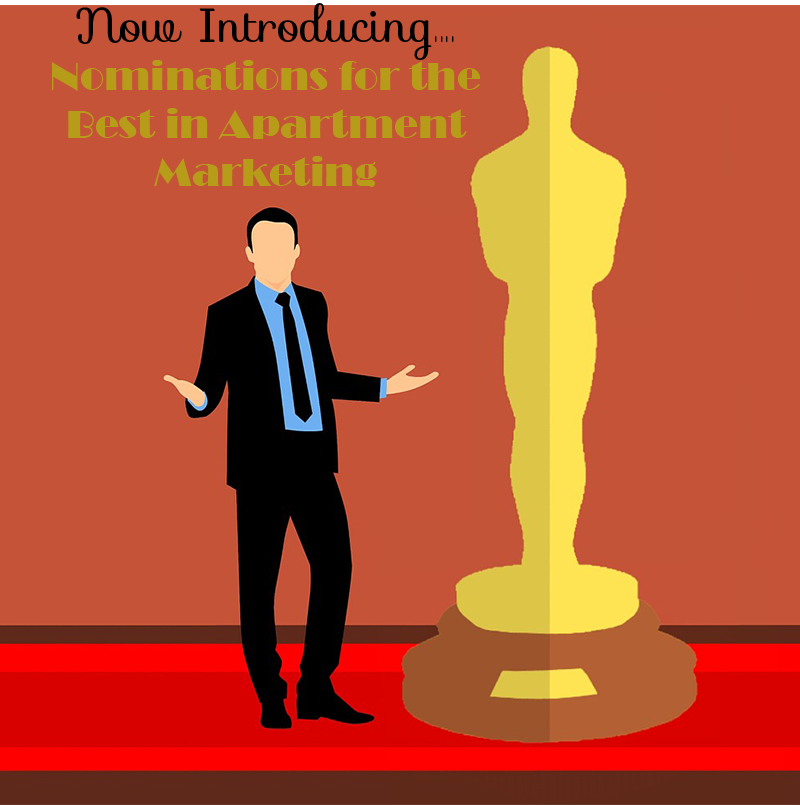 March 20, 2018 9:19 am
Leave your thoughts
Last Modified: May 15, 2023 11:16 am
Reading Time:
12
minutes
Oscars Awards Season might have just ended, but Apartment Marketing Awards Season is just getting started! We want to recognize the best marketing trends and strategies that have helped apartment communities stand out in today's competitive real estate market. As the demand for apartments continues to grow, it's more important than ever for communities to have a strong marketing presence that showcases their unique features and amenities.
From social media campaigns to virtual property tours and beyond, marketing for multifamily properties has evolved and innovated in countless ways in recent years. Through these awards, we celebrate the ways apartment marketers have gone above and beyond to connect with potential tenants and drive leasing results.
Check out Market Apartments' picks for the best in Apartment Marketing this year.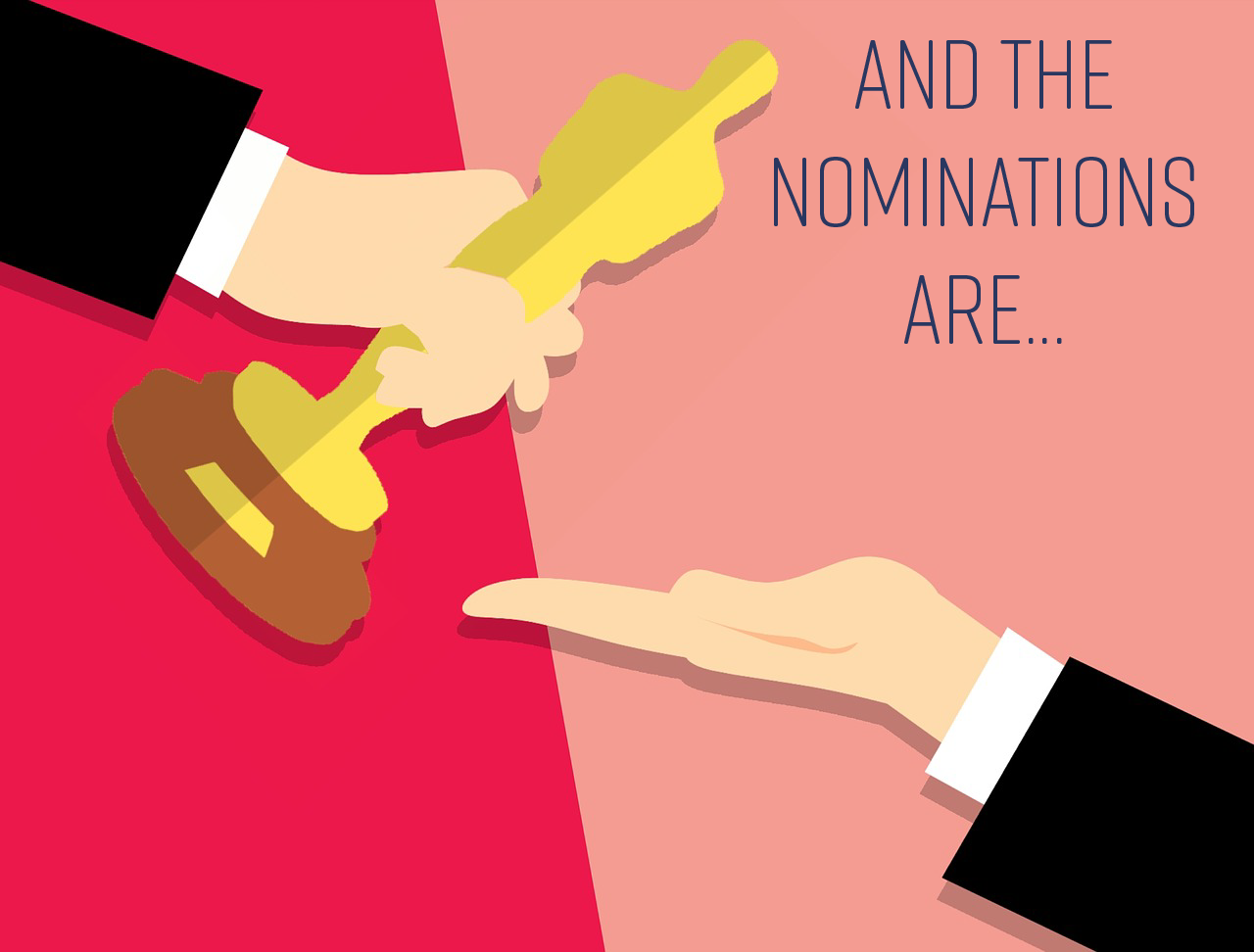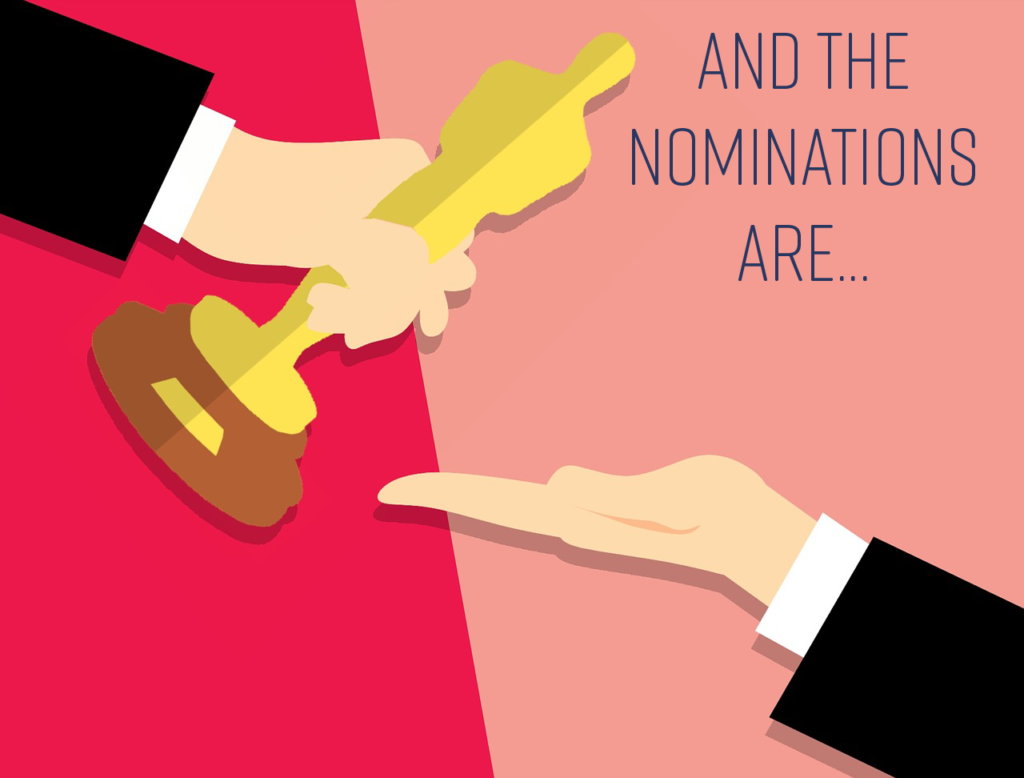 Most Understated Marketing Tool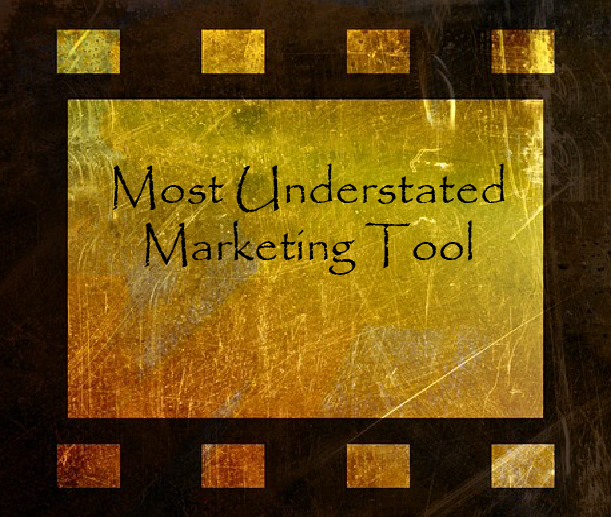 Blogging for Your Apartment Community!
Did you know that businesses that blog receive up to 67% more leads than those that don't? There's a reason why digital marketers say "content is king."
Blogging can be an important tool for marketing an apartment community because it allows property managers and owners to communicate with potential tenants in a more personal and engaging way.
Blogging can help to establish trust with potential tenants by providing valuable and informative content. By sharing information about the property, the local community, and the rental process, property owners and leasing agents can show that they are knowledgeable and trustworthy. If you regularly update your blog with helpful information and respond to comments, it gives you and your property managers an opportunity to demonstrate your commitment to customer service.
Blogging can also help to improve the property's search engine rankings. By creating quality content that is optimized for search engines, property management can attract more traffic to their website and potentially generate more leads.
Overall, blogging can be a powerful tool for your marketing campaigns that can help to attract potential tenants, establish trust, and improve online rankings. By creating a blog (and updating it regularly), your apartment name is collecting backlinks, you're creating more digital content, and you're getting your name out on the Internet.
Creating a Buyer (Resident) Persona
We love resident personas so much, that we dedicated an entire blog post to them! Resident personas or buyer personas are fictional representations of a property's ideal customers. These personas are created based on research and data analysis, and they include information about the target audience's demographics, behavior patterns, goals, and pain points.
Understanding the needs and preferences of your target audience helps you customize your marketing efforts in a way that speaks to them. This can include using language and visuals that resonate with their values and interests.
Knowing your residents can also help you develop targeted campaigns that are more likely to resonate with your ideal customers. If your target audience is primarily young people with tech jobs, you might focus on promoting amenities that help fulfill their needs, like a fitness center or co-working space. If recent retirees are more your demographic, perhaps community events and gathering spaces are more important. Highlight what you offer that is in line with what your residents want most.
Resident personas can also help you to identify pain points in the customer experience and address them proactively. Maybe your target audience values sustainability, so your main focus could be promoting your property's green initiatives and amenities.
On top of that, when you understand your target audience's behavior patterns and preferences, you can optimize your lead generation efforts to attract and convert more qualified leads.
The bottom line is, that the better you know your audience, the better you can tailor your marketing to them. Are your residents mostly young? Old? Do they go to school? Do they have kids? Are they biking to work or driving? Knowing these things will also help you better serve them. Maybe they'd appreciate more parking spaces instead of storage. Maybe they like pizza parties better than breakfast bars. Conduct a survey and find out more about your demographic area!
Email Marketing for Apartments
Email marketing is a great tool to use when marketing your apartment community. Compared to traditional advertising methods like print ads or billboards, email marketing is relatively inexpensive. This makes it a cost-effective way to reach potential tenants and promote your apartments.
You can see how effective your email campaigns are by tracking open rates, click-through rates, and other metrics, which will help you make adjustments to your strategy over time for better results.
Email marketing allows you to deliver engaging content to potential tenants, like video tours, photos, and videos of your apartments. This helps to build excitement and interest in your properties, which can lead to more inquiries and leases.
By delivering engaging content and personalized messaging, you can build relationships with potential tenants, drive more inquiries, and ultimately increase leasing rates. We recommend email marketing to any apartment community trying to connect better with potential residents.
Texting as a Marketing Strategy
An eye-opening survey recently came out that 98% of text messages are opened within 3 hours, as compared to a lowly 20% of emails opened. As a property manager, when you use text to communicate with potential tenants, you can build stronger relationships with them. Send personalized texts to your leads to so you can build a more direct connection with them.
Texting also helps you streamline your communication with your tenants and potential tenants. You can share reminders about appointments, updates about the property, and respond to questions and concerns in real time. Texting is a much quicker and convenient way to reach your tenants than any other method. Your customer service will be more personal, even when texts are automated, which saves you a lot of time.
Texting is easy, it's effective, and it needs to be one of your primary marketing strategies. Trust us. Your digital marketing strategy will thank us 🙂
Google Ads for Your Apartment
Google Ads can really improve your online presence and help your community be seen by those looking for apartments in your area.
When you use Google Ads, you can help your apartments appear at the top of search engine results pages for the keywords you're targeting in your area. You can increase visibility for your properties and put them in front of people who are actually searching for local apartments.
With Google Ads, you only have to pay when someone clicks on your ad. You can control your advertising costs and make sure that your budget is being spent on the most effective ads for you and your property. Plus, Google Ads offers really detailed analytics, so you can track how well your ads are doing and adjust your strategy as you go.
Social Media Marketing
Social media is an incredibly powerful tool to use in your multifamily marketing plan. With billions of active users on platforms like Facebook and Instagram, social media gives you a great opportunity to reach potential tenants and showcase all your property's unique features and amenities.
Social media is great because it helps you reach a large audience and adjust your messaging for the potential tenants that will actually be interested in moving into your community. You build trust with your target audience when you consistently create and share relevant content.
One of the other great reasons to use social media is that it helps you show off all the unique features of your property. Instagram and Facebook are visual platforms that let you share photos and videos that highlight your favorite parts of your community. Sharing good photos of your property's floor plans, swimming pool, fitness center, or landscaped grounds can grab a potential tenant's attention and help your apartments stand out.
Best Website Design Trends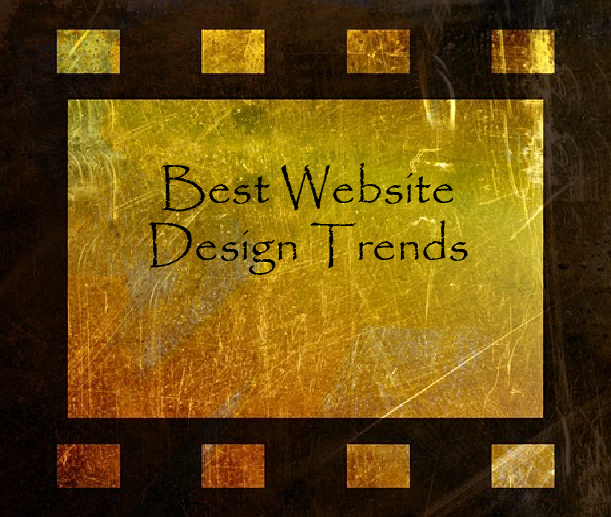 Responsive Design
Simply put, responsive web design makes your site look good, no matter the device. It is a method of designing a website that is optimized to view on a variety of devices, including desktops, tablets, and mobile phones. It is designed to automatically adjust its layout and content to fit the screen size of the device it is being viewed on. The responsive design hides, resizes, shrinks, enlarges or moves the content to make it good on any screen.
With more people accessing the internet on mobile devices than ever before, having a responsive website can help you to reach a larger audience. This is particularly important for multifamily marketing plan because many potential tenants search for properties on their mobile devices. On top of that, search engines like Google prefer websites that are optimized for mobile devices, so a responsive website is more likely to rank higher in search engine results.
A responsive website provides a better user experience because it means that your website is accessible and easy to navigate no matter what device your potential tenants are using. This can help to improve engagement and reduce bounce rates.
A responsive website can give you a competitive advantage over other apartment websites that are not optimized for mobile devices. By providing a better user experience, you can differentiate yourself from the competition and attract more tenants.
Mobile Friendly
This nomination should not come as too much of a surprise. In 2018, all websites should be mobile-friendly, considering just how much traffic comes from cell phones. If your potential residents have to wait more than 3-4 seconds for your site to load on their phone, they're on to the next property.  You could miss out on a significant number of potential tenants if your apartment website isn't optimized for mobile devices. For this reason and more, mobile friendly sites are a big nomination!
Mobile-friendly websites provide a better user experience for people who are accessing them on their mobile devices. This can include larger buttons, easier navigation, and simplified forms that are easier to complete on a smaller screen.
Search engines like Google prioritize mobile-friendly websites in their search results. This means that if your apartment website is not optimized for mobile devices, it may rank lower in search engine results pages and be harder for prospective tenants to find.
By making your apartment website mobile-friendly, you can reach a larger audience of potential tenants who are searching for properties on their mobile devices, which can increase your website traffic and generate more leads. Mobile-friendly websites are also more likely to engage visitors and keep them on your website for longer. This can lead to more inquiries and ultimately more leases.
By having a mobile-friendly apartment website, you can differentiate yourself from other apartment websites that are not optimized for mobile devices. Give your property a competitive advantage and attract more high-quality tenants with mobile-friendly design.
Virtual Tours
Having video on your site is a must, and virtual apartment tours offer a fun, interactive way for residents to access floor plans. Video tours are a big contender for best website design trend.
Video tours give potential tenants a chance to view your apartments from anywhere, at any time, possibly without ever needing to visit the property in person. They save prospective renters time and effort, as they can view multiple apartments online without having to physically visit each one. It makes it a lot easier for people who can't visit the property in person because of distance or other physical or financial constraints to still view the apartment and consider it as an option. For people moving to a new city or state who may not have the time or resources to visit multiple properties in person, this kind of video tour option is even more important.
Virtual tours provide a more realistic and immersive view of the apartment than photos or text descriptions alone. Potential tenants can get a better idea of the layout and amenities of the apartment, which will help them see if your property is the right fit and make a better-informed decision.
Virtual tours can help to increase engagement with prospective residents, as they are more likely to spend more time on your website and engage with the content if they can view a virtual tour. This can lead to more inquiries and ultimately more leases, giving you a competitive advantage over other apartment communities that don't offer the same features.
Property Site Maps
Property site maps can really help you do your best for your multifamily marketing plan. It's easier for your potential tenants to get a feel for the layout of your property when you give them a visual representation of the community and the neighborhood that surrounds it. By showcasing the property's features and amenities, property site maps can help to attract tenants who are looking for specific qualities in their living space.
The number one reason to use property site maps in your multifamily marketing is that they clearly show the layout of the property. With a site map, you can see where each building is, how many units there are, and how close amenities are to your available apartments. Prospects can get an idea of what it would be like to actually live at your property. For some, a pool or fitness center may be a top priority, for others, it's walkability within the neighborhood. In either case, a property site map will help them see if your community is what they are looking for.
Property site maps can also showcase unique features and amenities that set the property apart from others in the market. A map could highlight a community garden, a dog park, or a bike path that is easily accessible from the property. By showing off these features, property site maps can help attract tenants who are looking for specific amenities and a certain neighborhood vibe.
Another benefit of using property site maps is that they can help to save time during the leasing process. Prospective tenants can get a better sense of the property before scheduling a physical tour, which can make the leasing process more efficient. When they do come in person, the can prioritize what they would like to see, using the map to plan their visit.
Property site maps improve the overall customer experience. They are easy to share on your apartment website, social media, and other platforms, which makes it easier for more prospective renters to see them. Help your soon-to-be tenants understand how great it is to be a part of your community with a clear site map that shows them all the perks of a lifestyle centered on your property.
Rebranding
It can be really challenging to stand out with your multifamily marketing plan. One way to differentiate your property and attract prospective tenants is through an apartment rebrand. A rebrand involves refreshing the look and feel of your property, including its name, logo, messaging, and visual identity both on your website and in print materials.
First and foremost, an apartment rebrand can help you attract new tenants. By updating your property's name, logo, and messaging, you can create a fresh and modern look that appeals to a broader audience. This is most helpful if you're targeting a new demographic or if you have recently undergone significant renovations or upgrades. An updated brand can help position your property as a premium option that is worth considering for prospective tenants.
A rebrand can also help you differentiate your property from the competition. In crowded markets, it can be challenging to stand out from the sea of other apartment complexes. By creating a unique brand identity, you can set your property apart from the rest and make it more memorable for prospective tenants. This is even more important if your property is located in a saturated market with many similar options available to renters.
Rebranding can also help you address any negative perceptions that potential tenants might have about your property. Perhaps your property has had a poor reputation in the past, or maybe it has struggled to attract tenants due to its location or outdated amenities. By creating a fresh brand identity and messaging that emphasizes the positive aspects of your property, you can help overcome these challenges and position your property as a desirable option for renters.
Another benefit of a rebrand is that it can help improve resident retention rates. By refreshing your property's image and emphasizing its unique features and amenities, you can help remind current tenants of the value of their living space. Reducing turnover rates and increasing lease renewals can save you time and money in the long run.
Rebranding can also help you attract new investors or secure financing for your property. By creating a strong and memorable brand identity, you can make your property more appealing to potential investors or lenders. This can help you secure financing at more favorable rates or attract equity partners who are interested in investing in a property with a strong brand identity and growth potential.
An apartment rebrand can be an effective way to reach new tenants, differentiate your property from the competition, address negative perceptions, improve retention rates, and attract new investors or financing. Just be sure to approach the rebranding process carefully and strategically, taking into account the unique needs and goals of your property. With the right approach and execution, a successful rebrand can help position your property for long-term success in the competitive world of marketing multifamily communities.
Best Apps for Property Managers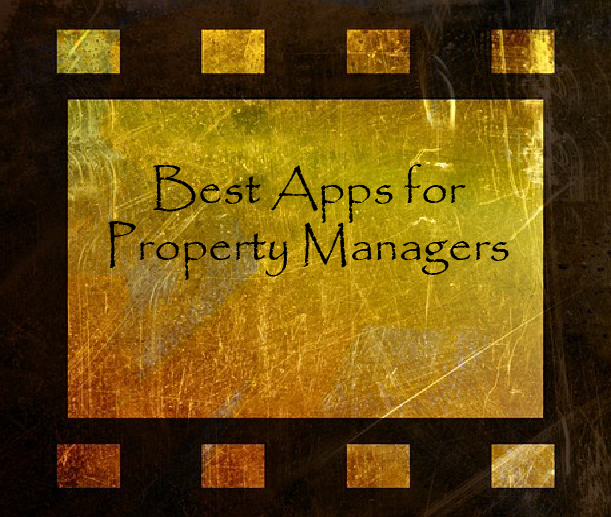 AptsChat
As a property manager, you need to be contacting a lot of people all the time–residents, past residents, prospective residents, etc. AptsChat lets you mass-text a large group of people all at once, but what we really love is the ability to text certain groups (pet owners, past due rent, etc.) a mass text that looks like a single text.
Buildium
Buildium's all-in-one property management software helps property management streamline daily tasks in the rent, vacancy, and maintenance cycles.
AppFolio Property Manager
AppFolio provides resources in the areas of accounting, leasing, marketing and property management functionality. This is an all-in-one app that is a huge time-saver.
To be honest, this was a tough category. There are so many great apps out there; we really encourage you to play around on the app store for a while.
What are Your Best Marketing Ideas for Apartments?
What do you think? Did we miss any? Do you agree? Leave your comments below for any other marketing ideas you think we should consider or that you think we missed.
There are a wide variety of ways to market apartment communities. The most important thing is that you find what works for you and your property. Big things like SEO, local listings, PPC, or a new website are always effective, but your target audience might be easier to reach through Facebook Ads or email marketing, so don't be afraid to adjust your approach. Consider what your target audience wants and how you can better reach them. Try out some of these strategies to reach more potential renters and get more great tenants today!
Interested in learning more about apartment digital marketing? We'd love to talk to you about your properties' needs. Contact us today!


Categorised in: Apartment Marketing, For Property Managers
This post was written by Market Apartments