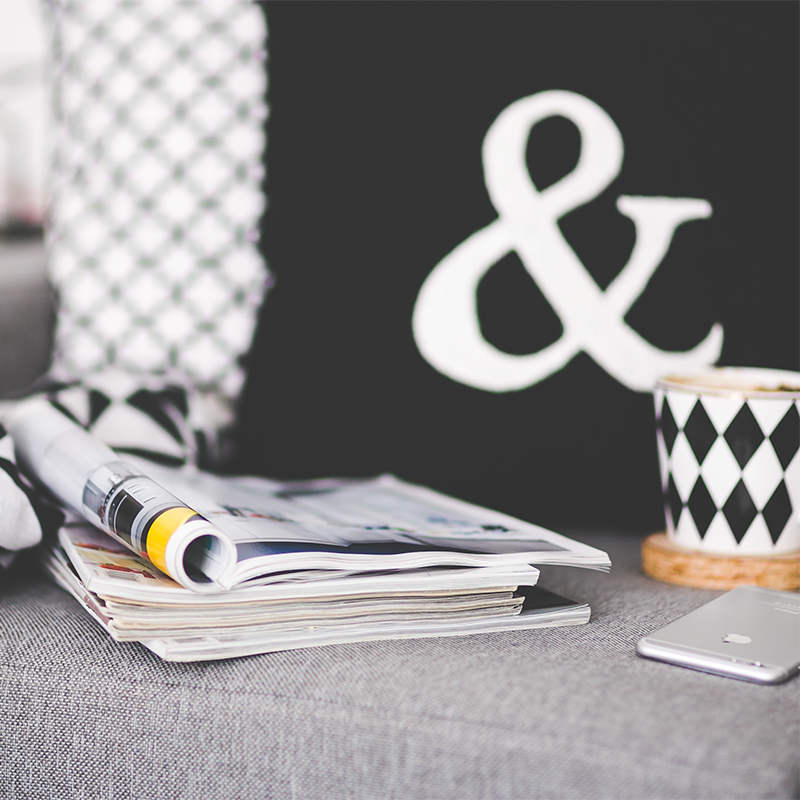 October 2, 2017 5:08 pm
1 Comment
Last Modified: May 9, 2023 2:04 pm
Reading Time:
3
minutes
When you first move into a new apartment, it can be overwhelming to remember everything you have to do. We're here to help! See our tips, tricks, and advice on how to de-stress your move-in and remember everything. See below for our checklists for the ultimate apartment move-in guides!
Move-in Checklist!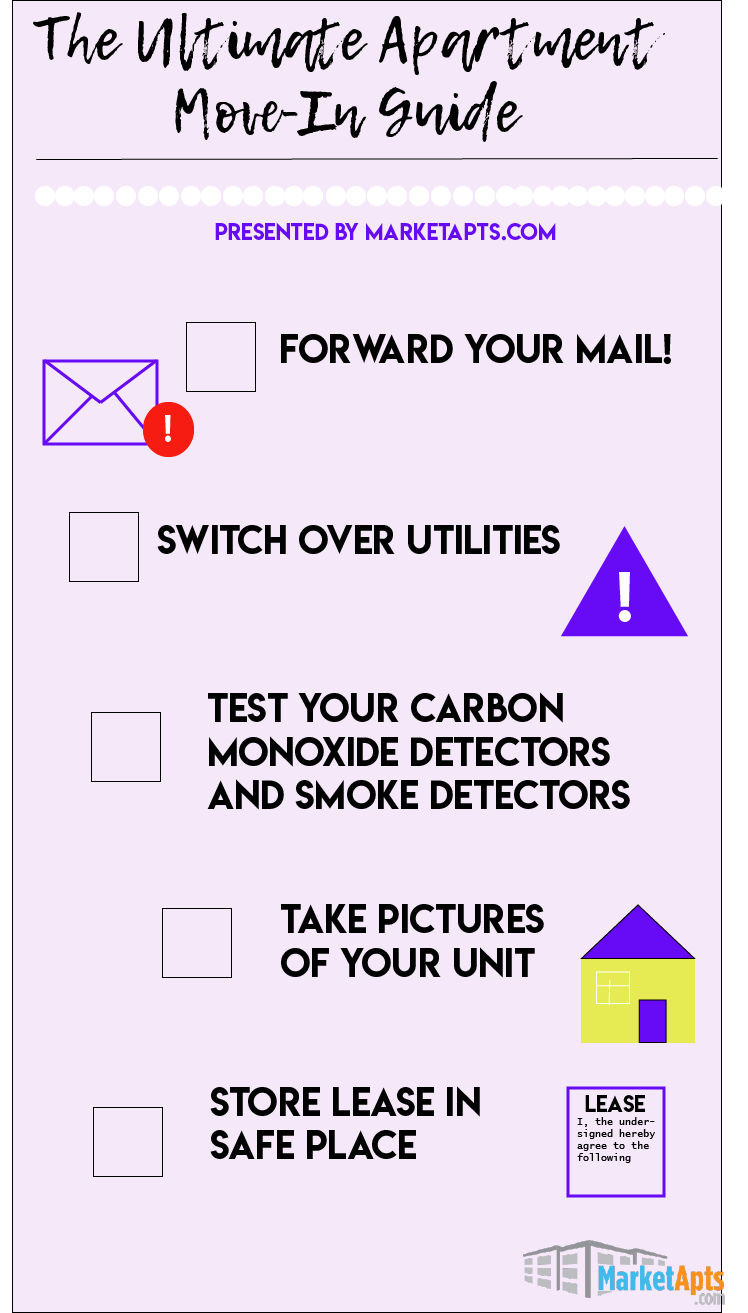 Forwarding your address
There are actually several places you will need to forward your address. Remember to leave a forwarding address with your old residence, should they need to forward you any bills or notices, as well as with the post office.
In addition, you'll need to leave a new address for your voting registration, your license, your bank, and all your service providers. Remember to switch over your utilities as well.
Test all appliances!
While it's important to test all your appliances to make sure they work, it's especially important to test out your carbon monoxide and smoke detectors. These are your first line of defense against fires and other safety hazards! Make sure they have working batteries, and hit the test button so you can also know what they sound like when they go off.
If any are malfunctioning, alert your landlord or property manager immediately! It's very important to have working detectors in your home; not to mention, you could be fined when you move out if you don't report them as broken.
Time for a selfie!
Whenever you move into an apartment, you always want to take pictures of the unit before you move in your furniture and belongings. Keeping a record of how the apartment looks when you move in is important because it protects you when you move out for being fined for pre-existing problems. If you do see something broken or damaged in the unit that is not listed on the lease, alert your landlord immediately so they know there is a problem in the unit.
If the problem is not an immediate safety concern (such as pin-holes in the wall, or scuffs on the floor), the landlord might not fix it immediately (or at all), but you won't be fined for it at move-out!
Nothing is too small or too insignificant to list on the lease! On that note be sure to store your lease in a safe place so you always have a record of it!
Ultimate Packing Checklist
If this is your first apartment, you'll likely need to go on a Target run. We've compiled a list of bare necessities for your first apartment!

Final tips and advice
Moving into an apartment does not have to be all stress! Moving into a new complex can be fun and exciting as well! Take some time to locate the nearest grocery store, pharmacy, hospital, and public transportation stop. Spend a night out on the town finding the hot spot in the area. Make a copy of your key (if your landlord allows) to have a spare. And last, but not least, make your new home truly your home! Check out our Pinterest board for great decorating ideas!
Are you hungry for more apartment tips? Check out Market Apartments' marketing services for more, or contact us at sales@marketapts.com for information on our newsletter! We love all things apartment, and want you to love your apartment too! Let us show you how.


Categorised in: Apartment Marketing
This post was written by Market Apartments