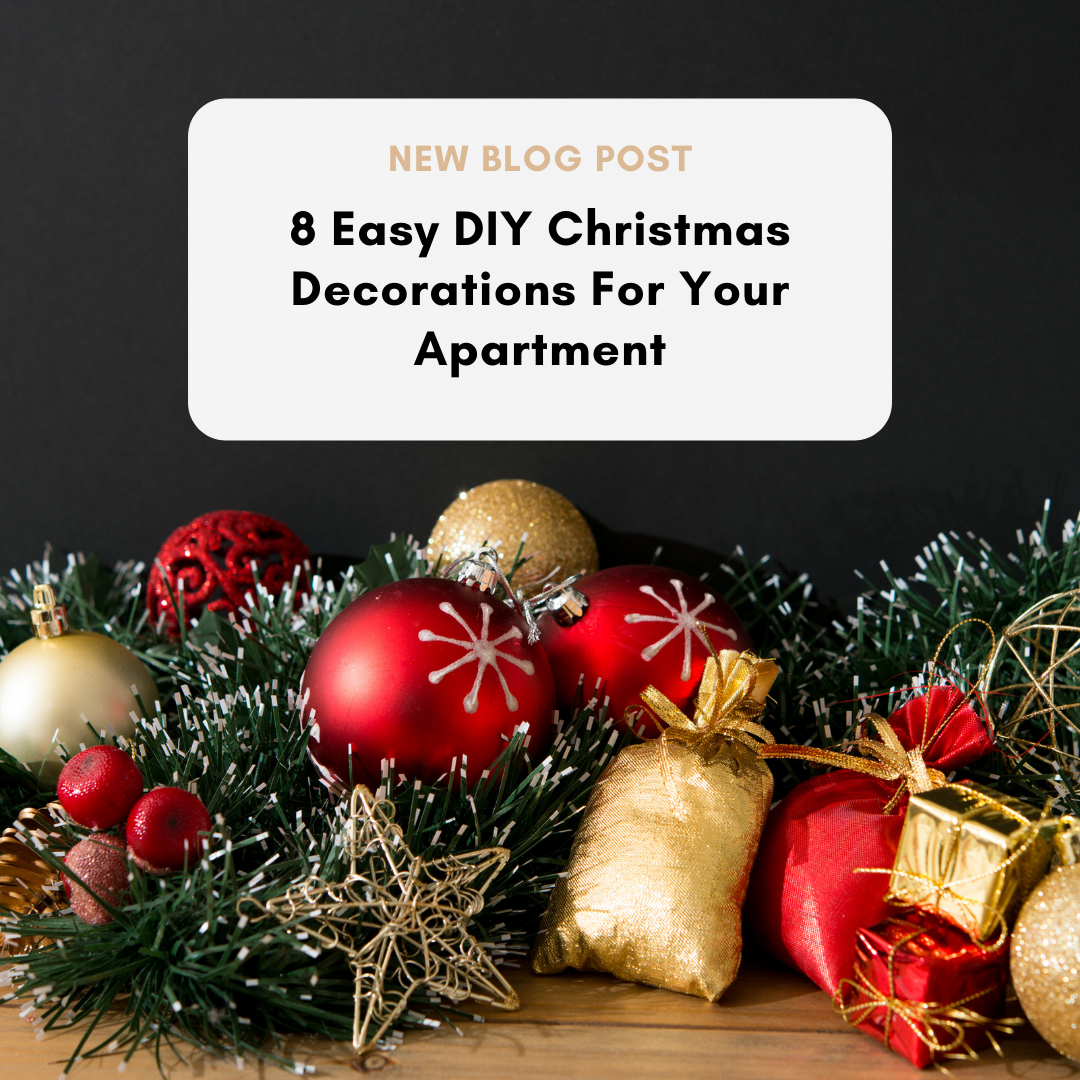 November 17, 2021 8:00 am
Leave your thoughts
Last Modified: August 15, 2022 5:17 pm
Reading Time:
4
minutes
Discover easy DIY Christmas decorations that are perfect for your living space. Christmas is rapidly approaching, and it's time to get your apartment feeling cozier than ever. Decorating for the holidays doesn't need to be expensive, and you can create your decorations right in the comfort of your home. Plus, making your decorations can be a fun activity to connect with friends and family or spend quality time with yourself! You don't have to be a crafty person to dive into the world of DIY decorations. Get ready to feel ultra cozy this season while feeling an extra dose of holiday spirit!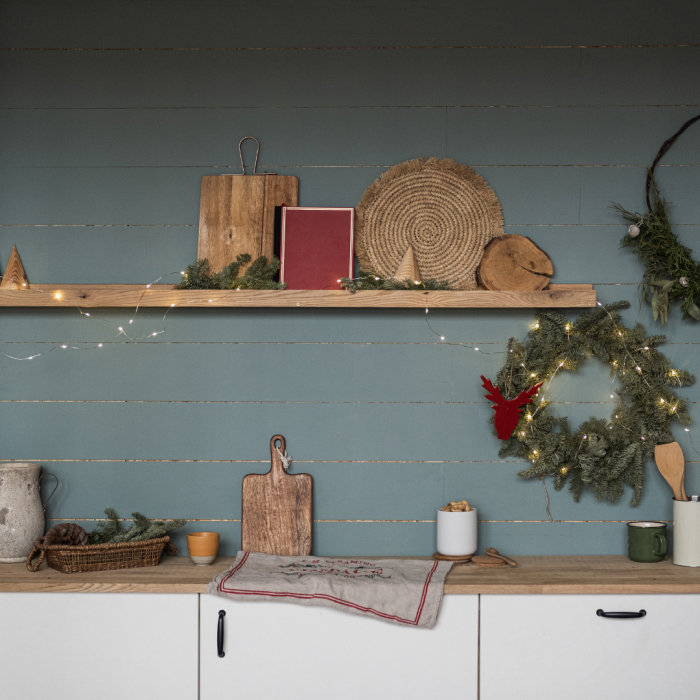 1 – Christmas Wreath

Creating your very own Christmas wreaths is one of the best and easiest DIY Christmas decorations! You can start by purchasing a plain wreath and a bundle of decorations to glue on it. You can decide what type of theme you want to go with and create a specific look!
Many people choose to glue ornaments, pinecones, ribbons, etc., onto their Christmas wreath. Once you have selected your decorations, you can use a hot glue gun to place them on the wreath. Finally, you'll have a completed wreath that you can hang on your door!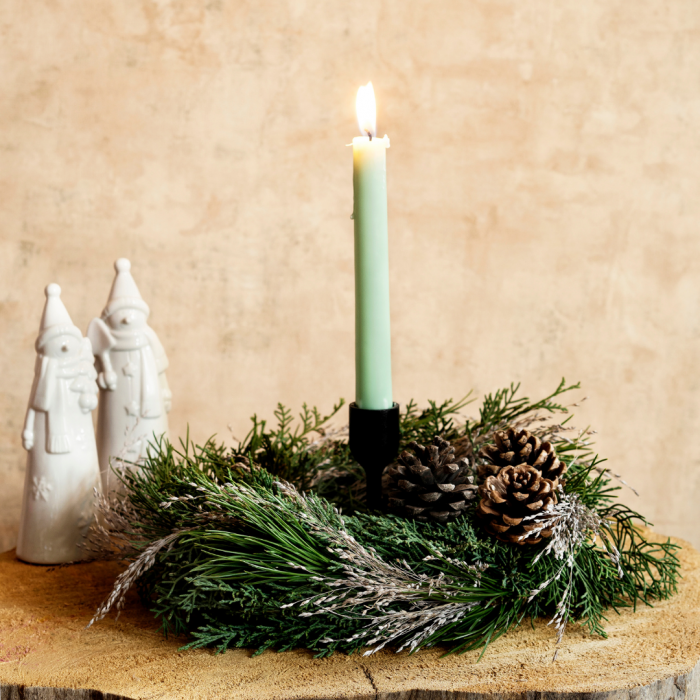 2 – Sequin Ornaments

Take your ornaments to the next level by adding sequins! Find any ornaments that you want to change, and start by gluing sequins on. You will want to use a hot glue gun, so the sequins stay in place. Once you glue them all around, let them dry, and then you can hang them back on your tree. You can take any traditional ornaments and make them shinier! Give your tree a brand new look with sequin ornaments.

3 – Snowflake Coasters

Get ready for your friends to come over by making a few snowflake coasters. Snowflake coasters are an easy and quick craft! Start by purchasing felt fabric in any color that you want. From here, you will cut the felt material into a snowflake shape. You could also use white pipe cleaners as an alternative to felt. Once you have your snowflake shape, you can start using them as coasters. Your cocktails will have the perfect place to go during the holiday season!

4 – Winter Floral Boquet

Try a unique spin on a classic home centerpiece! Rather than having a typical flower bouquet on your table, you can create your winter floral bouquet. Go to your local supermarket and find a combination of colors that match the season. From here, you can arrange the bouquet to your liking! The fresh flowers will bring a fantastic scent into your home. You will also love having an authentic bouquet you made in your space. Use your taste to create something truly magical.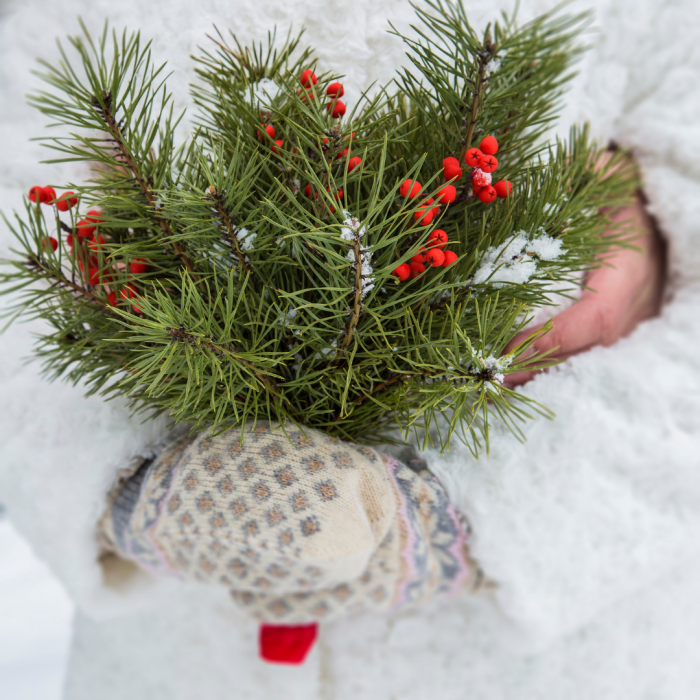 5 – Coffee Filter Garland

Try a spin-off of the traditional tree garland! A coffee filter garland is one of the more creative options out there. However, it's very simply made with only coffee filters or tissue paper and string. You will use the filters or tissue paper to handcraft flowers. From here, you can add them to the string and then display them on your fireplace or mantle. The coffee filter activity is the perfect DIY Christmas decoration for kids to make!

6 – Christmas Candles

Are you looking to add a Christmas scent to your home? Make Christmas candles! Watch a candle-making tutorial and learn how you can create your very own. With just a few supplies, you can put together a dreamy smell that you can enjoy all season long. Nothing brings in the Christmas spirit more than a Christmas candle!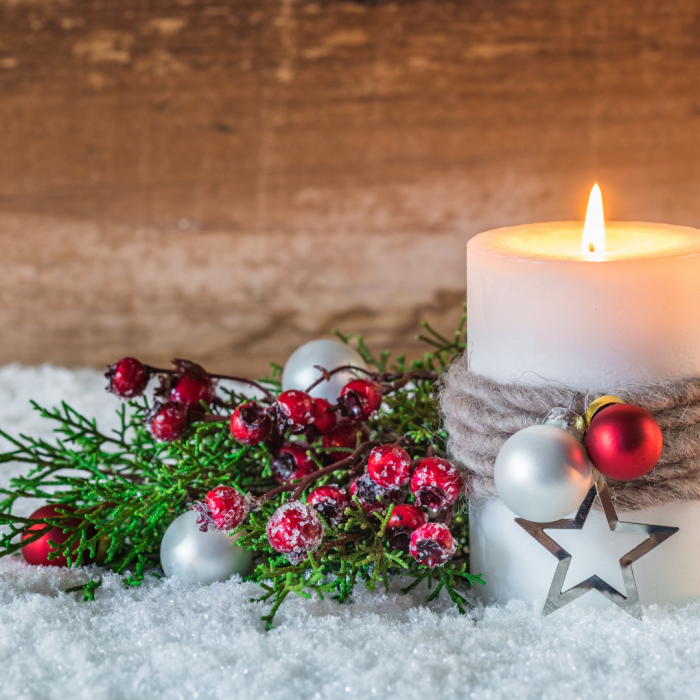 7 – Glitter Ornaments

Glitter Ornaments are one of the most simple DIY Christmas decorations! Shop around for plain glass ornaments that you will be able to open. Once opened, you can pour glitter inside the glass. You can also add clear glue inside the ornament so the glitter will stick to all sides. Next, you will shake the ornament, so the glitter gets all over! You will now have a glitter ornament that will make a fantastic addition to your tree.

8 – Wood Gingerbread House

If you're looking for something a little more detailed, put together a wooden gingerbread house! Using small wooden squares, you can create a small house. If you're feeling extra adventurous, you can make a gingerbread house village! From here, you can use paint or any other decoration to make your home complete.

It's time to make your apartment your favorite place to be this season!

Categorised in: Apartment Living
This post was written by Isabella Housel