FLOOR PLAN CREATION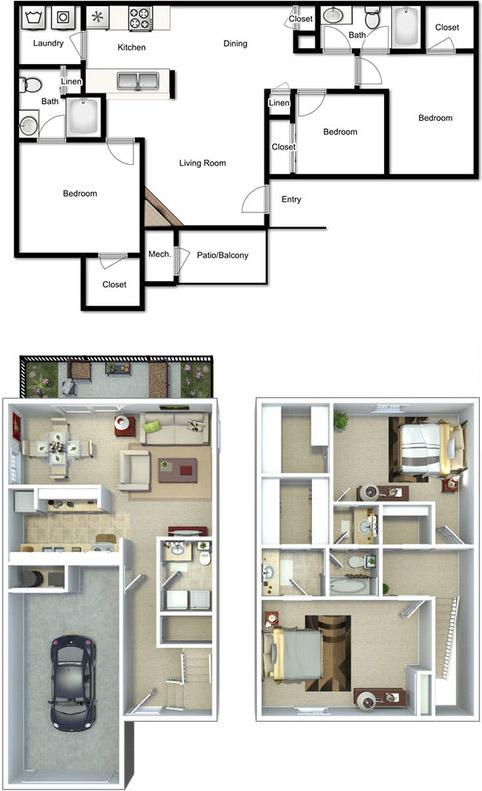 Nothing beats a floor plan in giving a clear view on a property floor, with our floor planning programs and layouts, we are able to create the ultimate design for your property or space. We can assess your needs and find the perfect floor plan for you.
Whether it's a 2-D or 3-D floor plan, we can design, create, and publish it for you. With our program we can also include furniture and utilities to give your floor plan that ready-to-go, realistic perspective.
Our floor plans excel in providing:
Quality Images
Accurate Room sizes
JPEG, PNG, and other options
Furniture and features
Virtual Tours
Our 3-D floor plan images can be added to your property website, brochure, advertisements, emails, and leasing office presentations.
If you're interested in the Floor Plan Design package, please fill out a request or call us at 801-676-1684 CLICK FOR A QUOTE ▶