WEBSITES & DESIGN FOR APARTMENTS
WEB DESIGN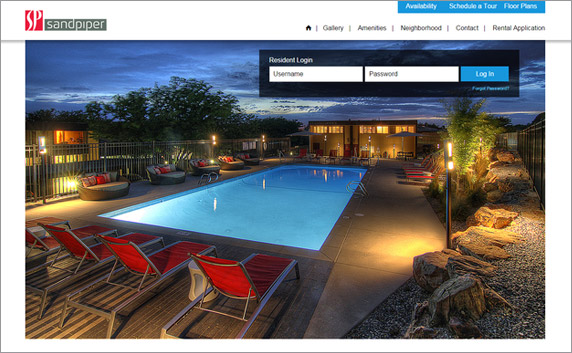 At MarketApts.com, we deliver professionally designed websites and enhanced functionality that maximizes lead conversion by driving visitors into actionable next steps such as making a phone call, completing a form, or scheduling an appointment.
Our Implementation Team is a mix of brand strategists, user interface specialists, designers and developers who collaborate to ensure that your site visitors are engaged and your brand personality is conveyed. Our team is constantly testing new layouts, as well as tracking and measuring visitor activity to maximize conversion rates.
MOBILE-OPTIMIZED WEBSITES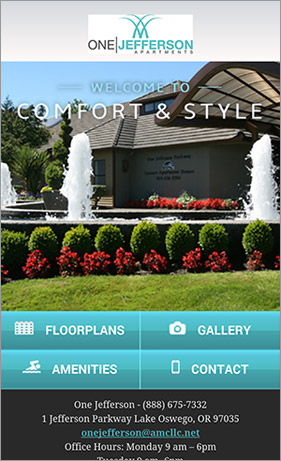 We create a mobile-specific version of your website, designed to engage your customers and convert your prospects with an intent-based interface. Served from the MarketApts.com Platform, mobile-optimized pages utilize best-practices in mobile design, such as formatting for smaller screens, and include mobile-friendly features that leverage touch screens, geo-location and multimedia functionality. MarketApts.com Mobile Websites support most modern mobile devices using validated code standards, and are integrated with MarketApts.com Platform services to support mobile-specific marketing campaigns, insightful analytics and performance reporting.
LANDING PAGES
We have developed a proprietary system for creating and managing landing pages that enable you to co-market several properties within a specific geographic area or conceptual theme. Our team leverages platform optimized pages on your behalf that are highly effective for driving visitor engagement and lead conversion.
ONLINE PROFILES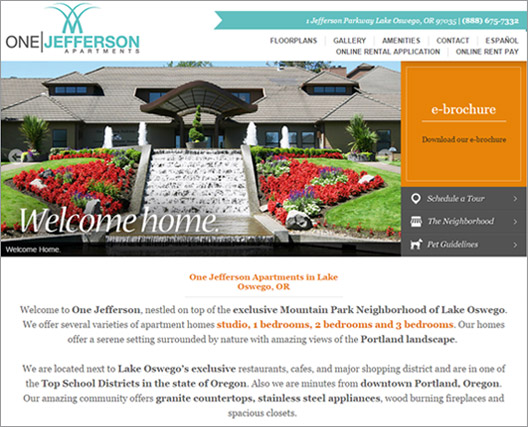 Our automated business profile management system provides an easy way for you to update online profile data and ensures real-time distribution of information to all online databases.
CONTENT MANAGEMENT SYSTEM (CMS)
We provide you with a simple, permission-based CMS that enables different levels of website editing. Our system allows you to maintain and revise content without altering Search Engine Optimization. When appropriate, our team revises or extends page optimization to co-opt your rich content and updated information.
INTEGRATION
MarketApts.com offers a technology and services platform that integrates with operational software packages, ensuring an accurate data flow for timely content updates. Our MarketApts.com APIs enable you to easily integrate your website with third party applications such as property management, pricing and lead tracking systems.
If you're interested in our Website Design package, please fill out a request or call us at 801-676-1684 CLICK FOR A QUOTE ▶