SEARCH ENGINE OPTIMIZATION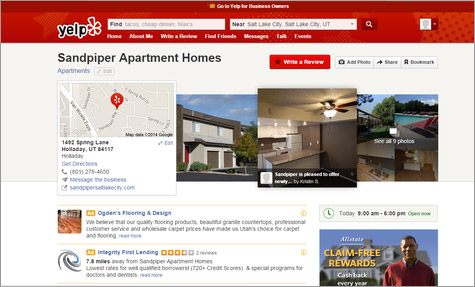 MarketApts.com ensures that each site is built with both on-page and off-page SEO techniques. Our SEO team is comprised of copywriters and bloggers, link builders, Web analytics experts, keyword researchers, designers and developers who work together to ensure your website is fully optimized for the search engines. As vertical specialists, we have a keen understanding of the on-page content creation and keyword optimization required for strong search engine rankings. To address off-page SEO, we have developed a proprietary linking system that provides key ingredients to optimize your site.
LOCAL LISTINGS (PLACES OPTIMIZATION)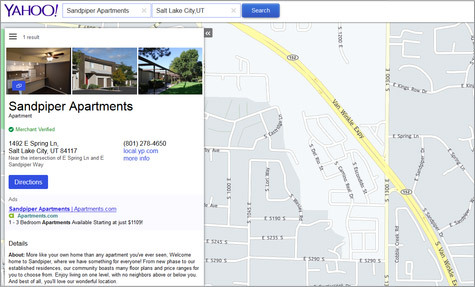 We provide automated business profile management and distribution optimization for Maps and Local Business Directories. To ensure that each of your properties rank well, our management system pushes business profile data out to all online databases that search engines routinely mine for local business citations.
PAY-PER-CLICK (PPC)
Based on our extensive experience in the Apartment Industry, MarketApts.com establishes online advertising budgets for each property that maximize the number of clicks you get from qualified leads and ensures spend optimization. We identify which search engines are driving valuable traffic to your website and report with 100% budget transparency. Our Paid Team, comprised of Google Ad words Certified Professionals, adheres to industry best practices by routinely monitoring and testing click-through rate criteria including ad content, ad position, and landing pages.
If you're interested in the SEO package, please fill out a request or call us at 801-676-1684 CLICK FOR A QUOTE ▶