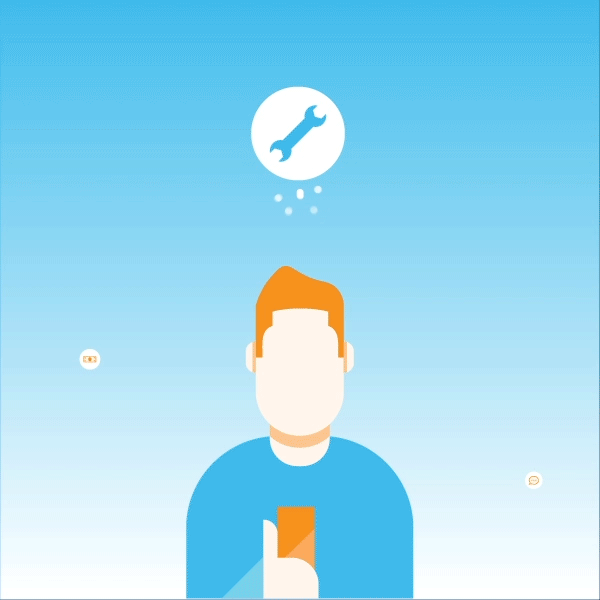 May 23, 2018 8:52 am
Leave your thoughts
Last Modified: August 9, 2022 1:16 pm
Reading Time:
2
minutes
If you're reading this, it's highly likely that your apartment website has an online resident center component on the site itself.
If your apartment website does not have a resident center, it's not too late to make the switch! See examples here and keep reading below to see why you should switch.
What is an online resident center and what can it do? 
Resident centers are a combination of all the research we've done over the years into what residents like, and what motivates them to resign their leases! Every part of our resident center comes out of our desire to increase your resident retention. Because happy residents resign leases! We've categorized residents' desires into three areas:
Residents want to pay their rent outside of office hours constraints
Residents prefer to communicate through writing rather than in person
They want to interact with managers anywhere at any time (here's where the internet comes in handy)
Pay rent online
Your residents told you what they wanted, and you listened! Now, with your online resident center, they can pay rent as quickly as pushing a button. No more complaints about office hours or excuses about not getting the check mailed in time. No matter where they are, residents can submit rent with just an internet connection.
Submit maintenance requests (with pictures!)
This feature is a two-fer. Not only can your residents submit maintenance requests online (meaning no in-person office interaction required), but they can also take a picture of the problem, attach it the online request so that your maintenance guy can see what he's dealing with before he gets there.
We've found that both residents and properties LOVE this feature! It makes life easier for maintenance crews, residents, and office staff. It's a win-win-win!
Talk to management
If your residents' hours don't match up with your office hours, no fear! Your residents can easily and quickly get a hold of you through their resident centers by leaving comments, questions, or even reviews! Your resident center is a great opportunity for residents to leave you everything from constructive concerns to raving reviews (which you can now post on your website!).
We created this resident center to help you and your properties connect with residents, and we can't wait to see the results! We're more than happy to schedule you a webinar with any one of our trained developers.
Categorised in: Apartment Marketing, For Property Managers
This post was written by Market Apartments