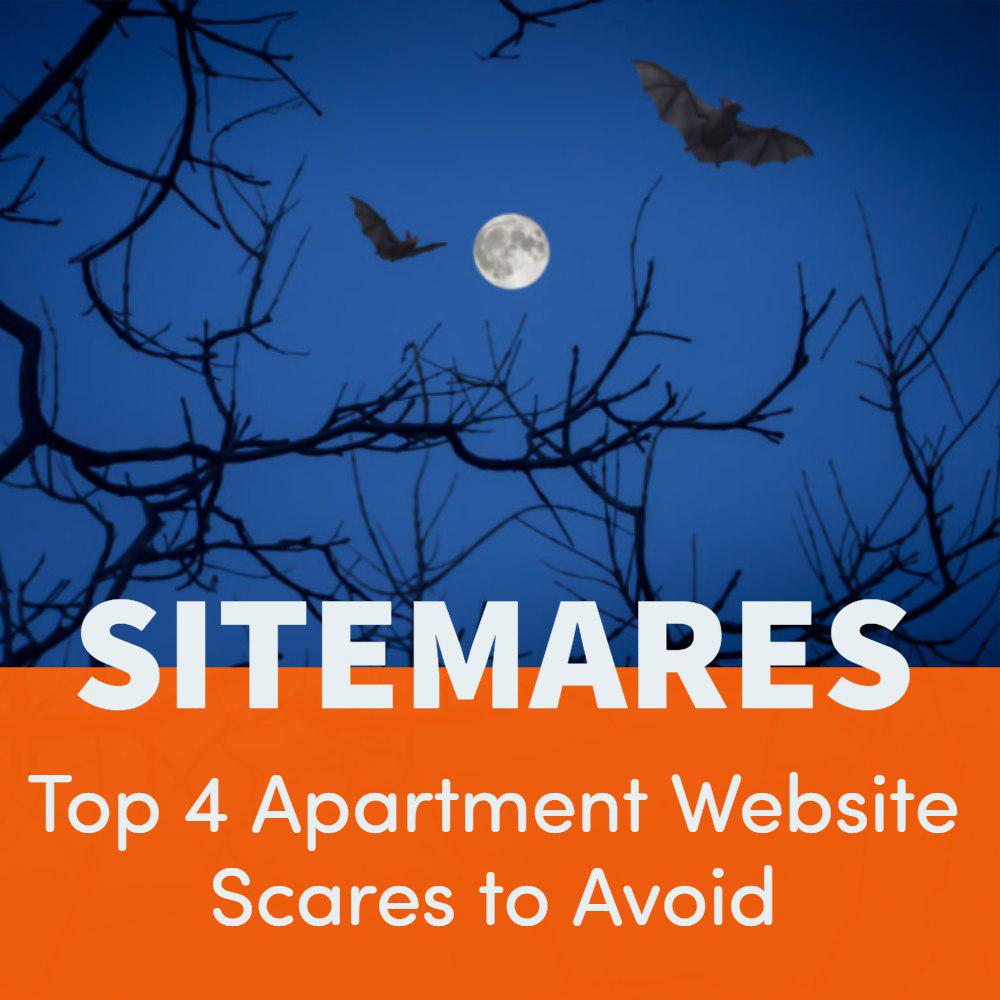 October 25, 2018 12:06 pm
Leave your thoughts
Last Modified: February 14, 2023 1:30 pm
Reading Time:
3
minutes
Every person who has ever gone apartment shopping has experienced properties which left them spooked and sent them running for their lives – or at least running from the website never to return. Whether it was bone-chilling photos or hair-raising floor plan designs, these site scares act as a repellent to potential residents and needs to be addressed! Luckily for you we are here to help and have provided the top 4 site scares for apartment websites.
1) Outdated floor plans on your apartment website!😱
We've said it before, and we'll say it again. Your floor plan page, along with your photo gallery, is the top 2 most viewed pages on your website. You can imagine the terror your prospects must feel when they've found an apartment in an area they like but can't see any apartment details because of outdated floor plans. Or worse, there aren't any floor plans to see at all! When looking for a new home, residents want to be able to envision themselves in the space and pictures are only half of that. The other half is the floor plan. The difference between a photocopied blueprint and a custom-designed floor plan is light and day. Take a look at our previous posts on design and floor plans to learn more! Don't let your floor plans or lack thereof, make your prospects head for the hills. 
2) Petrifying Photos😦
You know in scary movies how there is always that secret set of pictures that leads to the origin of the villain, but the pictures are always eerie and haunted. Well, that happens on apartment websites too. Well maybe they aren't haunted but they can be cringe-worthy and equally as scary to someone looking for their next home. We asked our real estate professionals the biggest difference apartments can make to increase leads, and their response was unanimous: good photography! Even though you can take photos on your smartphone, does not necessarily mean that you should. Just check out our previous blog on professional photography for more detailed information!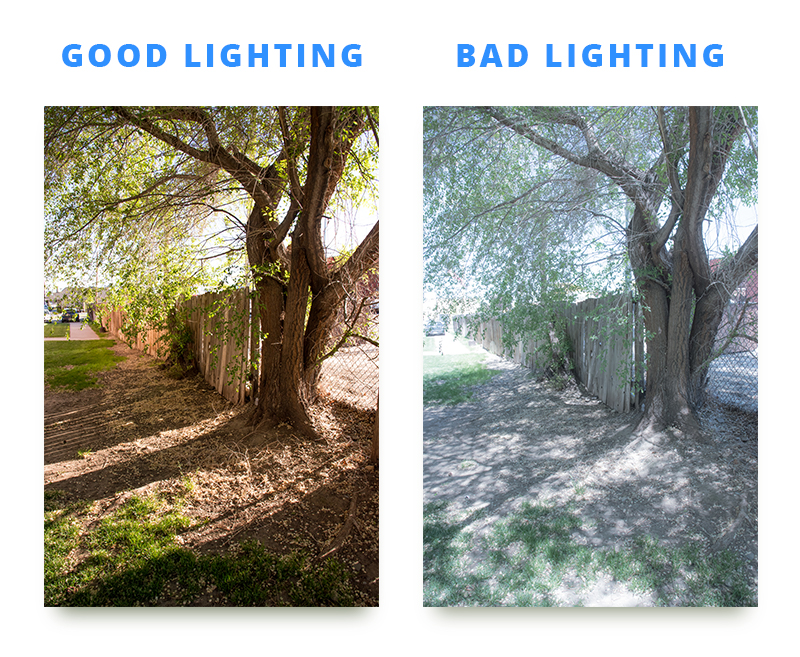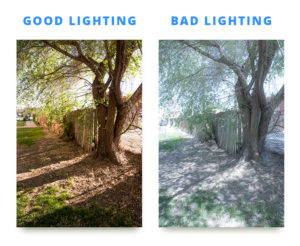 3) Daunting Design🤨
Scary movies are riddled with design flaws, bad branding, plot holes, and plenty of other things that take away from the quality of the film. For me, if the movie title doesn't match the story, and the graphics in the film are cheesy, the movie isn't worth watching. This is why design on apartment websites is so important.
Just like a movie title, a website's logo should be simple yet all-encompassing and is the identity for the property. You want your apartment website to portray your brand, and you want your brand to be known by prospects looking to rent. Market Apartments has several modern and luxurious apartment website templates to choose from. Don't let a bad website scare away potential residents. We'll make sure your apartment website is not only visually appealing, but it will also be SEO optimized.
4) Horrifically slow apartment websites😒
Prospects searching for an apartment are more than likely searching from a mobile device. The scary part is that if your apartment website isn't mobile-optimized, prospects will be less likely to stay on your website to wait for images and content to load. Mobile-optimized websites make it so your prospects can view every page easily as if they were searching from a desktop.
Links that allow prospects to apply online, as well as other calls to action buttons, are also larger and can be clicked on easily. A website that is NOT mobile-friendly, will be extremely difficult to navigate. Call to actions are not as noticeable and nothing loads fast enough. Make sure your apartment website is mobile-optimized before scaring your potential residents away.
Who You Gonna Call…
Everyone knows that calling for help doesn't usually turn out well for people in scary movies. Luckily for you, that's not the case with Market Apartments. We won't shy away from a throw-down with any or all these Website Monsters. If you need any one of these things updated, we're here to help! Market Apartments is ready to handle any of your apartment website woes! Contact us today to find out how we can help you improve your apartment's online marketing!
Categorised in: Apartment Marketing, For Property Managers
This post was written by Market Apartments