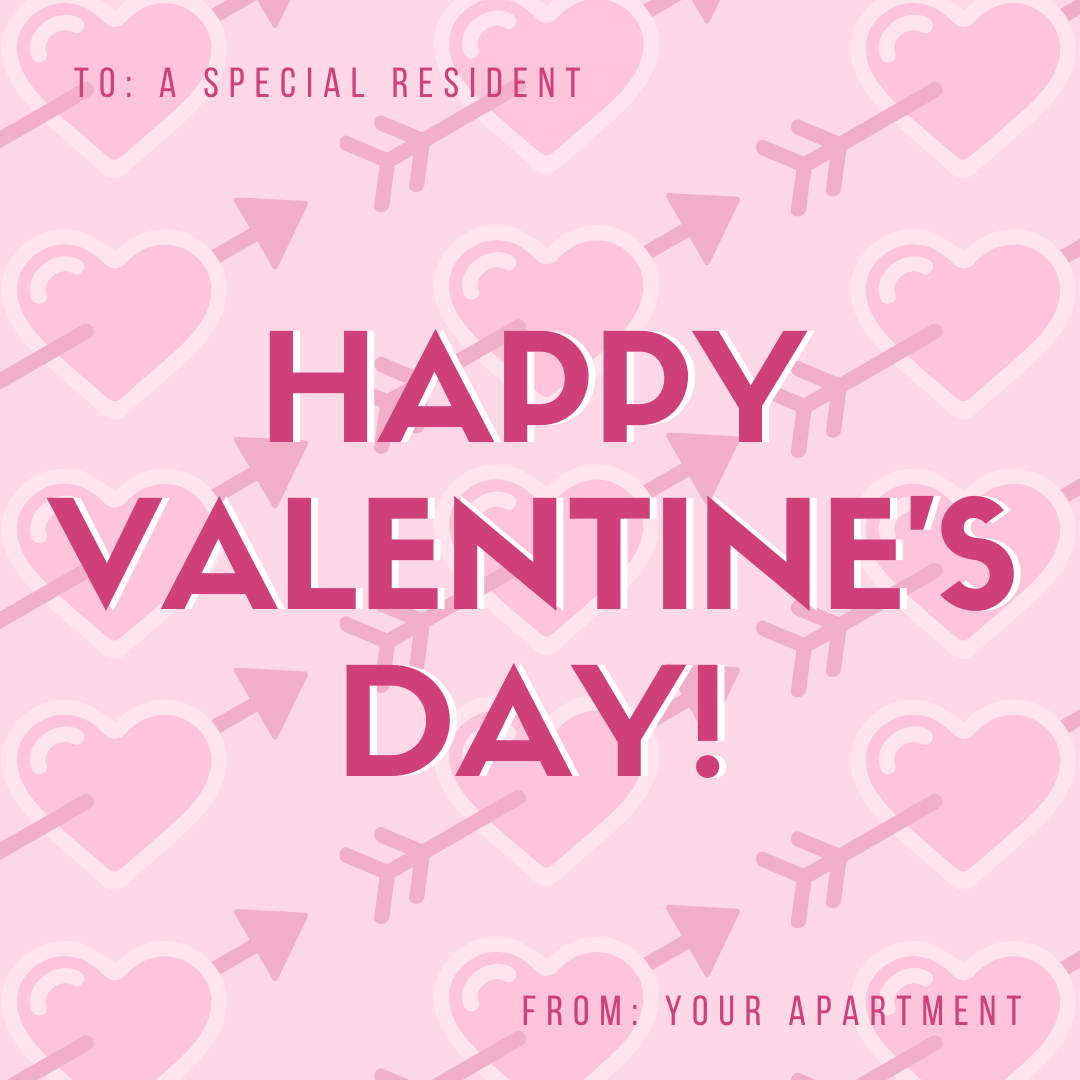 February 14, 2018 12:38 pm
Leave your thoughts
Last Modified: February 10, 2020 4:37 pm
Reading Time:
3
minutes
It's almost Valentine's Day, and it's time for resident valentines! At Market Apartments, we wanted to give you Valentine resident retention ideas that you can easily print off, and use this week. Resident valentines is a great way to help you create a sense of community. As a property manager, resident satisfaction is very important. In a sense, it is the same as customer satisfaction. If a resident feels appreicated, they will continue to renew their lease. So the bottom line is that resident satisfaction can lead to lease renewals, and it can also lead to resident referrals. Your management team can make living in your community completely one of a kind. Encourage your staff members to get involved, and understand that these small tasks have long-term benefits.
Here are some of the best resident valetine ideas. You could hand these out individually on each residents door, or you could host a resident event. You may also hand these out as move-in gifts in the coming weeks!
Resident Valentine #1: Spoil them and their pets!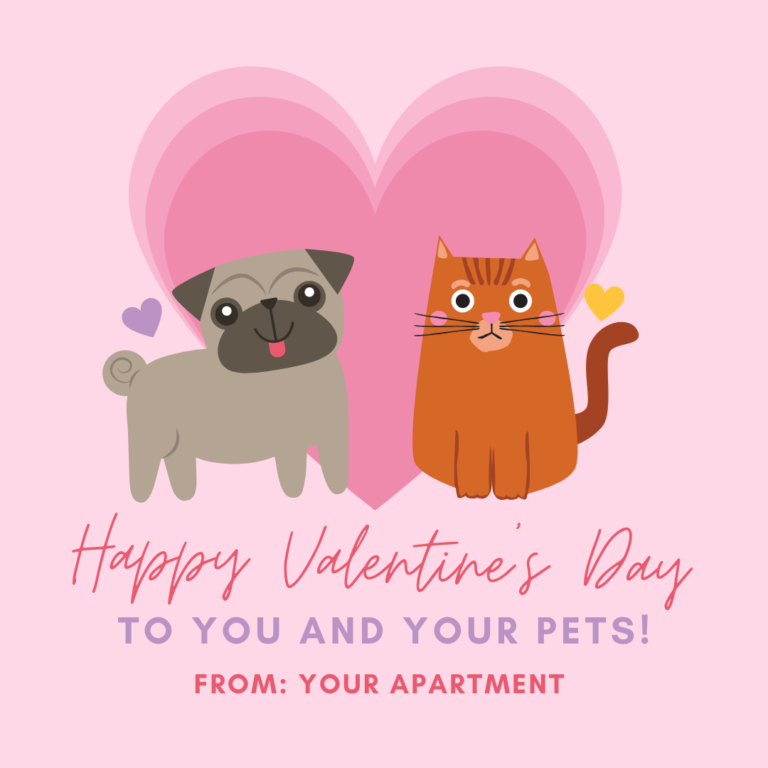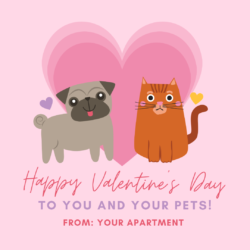 If you're a pet-friendly property, what better day to acknowledge residents and their pets than on the day of love itself? You can even attach little doggie-doo bags to the valentines, as a reminder to pick up after that adorable, furry friend. Anyway that you can incoporate pets into your events is a win-win! People love their pets, and they want them to be taken care of as well. Resident retention that is focused on pets help people to feel that their pets will feel at home too.
Resident Valentine #2: Give out Valentines Referral Bonuses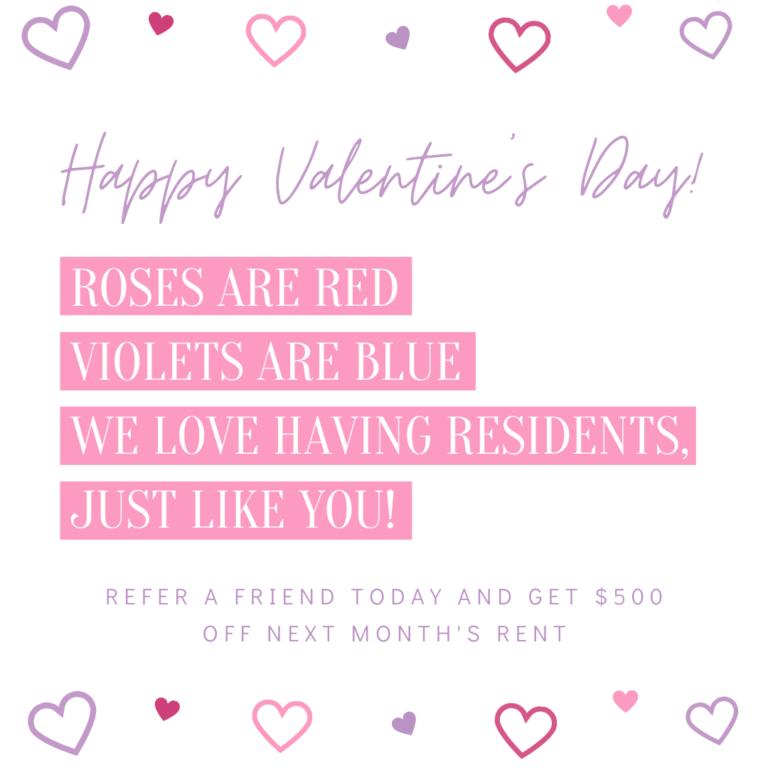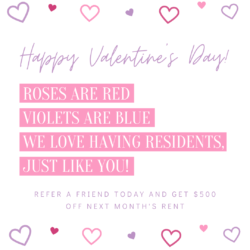 Any day is great for a referral bonus to residents, but why not drop off valentines that remind them of your policy? It is easy for current residents to forget that giving a referral benefits them too. During Valentines, they're likely celebrating and this is a great opportunity to entice their friends to your property. So offer a bonus to motivate them to tell their friends about your community!
Resident Valentine #3: Valentines Cards & Treats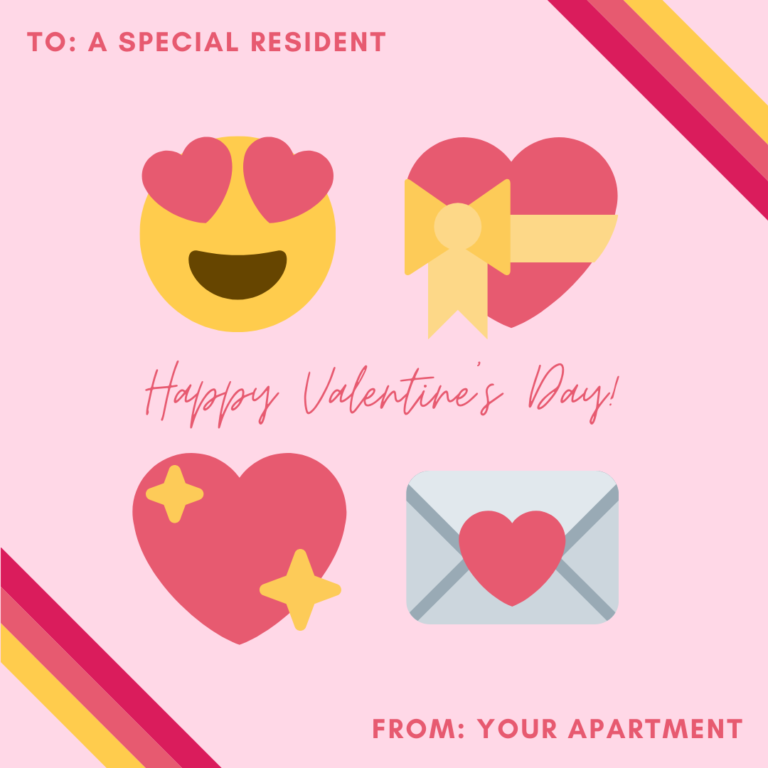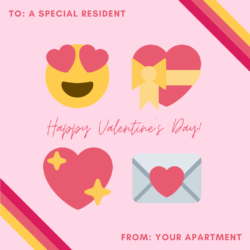 For a simple way to wish your residents a happy Valentines, simply give them this card, with a treat attached, or you could just drop off the card. This is an easy way to celebrate the holiday's with them. It is budget-friendly, and requires minimal preperation. There are so many benefits to going the extra mile for your residents. You could also leave these Valentine's in your office, and give them to propsective residents that stop by. Print off, and attach the treat, and you're done!
Resident Retention
Resident retention sometimes seem like a tedious task. It may require you, and your management team to get creative, but the results are definitely worth it. Find simple ways to make your residents feel right at home, and let them know that you care. This will give them the confidence to move forward with your apartment community.

For more resident Valentine ideas, check out our Pinterest.

Interested in learning more about apartment digital marketing? Visit our website or email us about services, web designs, and products!

For a formula that will transform your apartment marketing, read about Smart Marketing by Market Apartments.

Tags: apartment valentine cards, for property managers, happy valentines day, leasing agents, property management, resident retention, resident satisfaction, resident valentines, Valentines Day baskets


Categorised in: Apartment Marketing

This post was written by Market Apartments