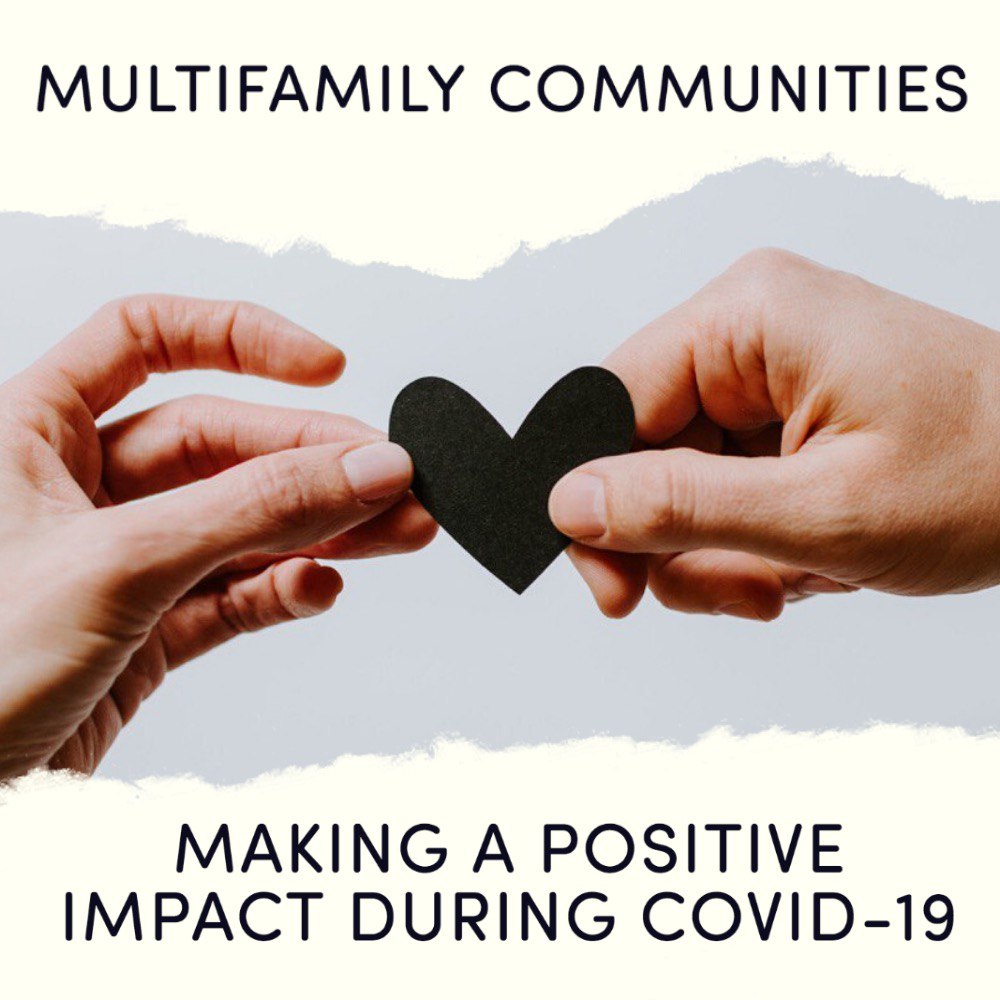 April 14, 2020 7:00 am
Leave your thoughts
Last Modified: November 13, 2023 11:18 am
Reading Time:
3
minutes
Everyone is feeling the continuing effects of COVID-19, and it can be very difficult to stay positive during such a challenging time. Property managers are facing the new task of transforming into a full virtual leasing model and not having in-person contact. Despite the difficult circumstances, multifamily communities are going the extra mile for their residents. Many properties have come together to bring their residents extra amounts of joy, and support. At Market Apartments, we wanted to highlight the determined and creative efforts of a few different properties across the country! The following multifamily communities are truly going above, and beyond to spread positivity.
Vantage at Germantown – Memphis, TN
Vantage at Germantown in Memphis, Tennessee went the complete extra mile to put on their Tiger King costumes, and get to work! From creative signs to incredible team-work, this property management team put their heart into spreading positivity. We love this funny, and unique way of coming together during such a difficult time. This surely brought a smile to everyone's face who saw it!
Whitewater Park Apartments – Boise, ID
Whitewater Park Apartments in Boise, Idaho shared this adorable, and creative sign outside of their leasing office. We love this sweet message that residents can see as they walk by. This is the perfect way to send a simple yet very encouraging message to your residents during this time. Let your residents know the benefits of the precautions your property is taking. Everything that you're doing now is to make sure that your community is safe and well-taken-care-of!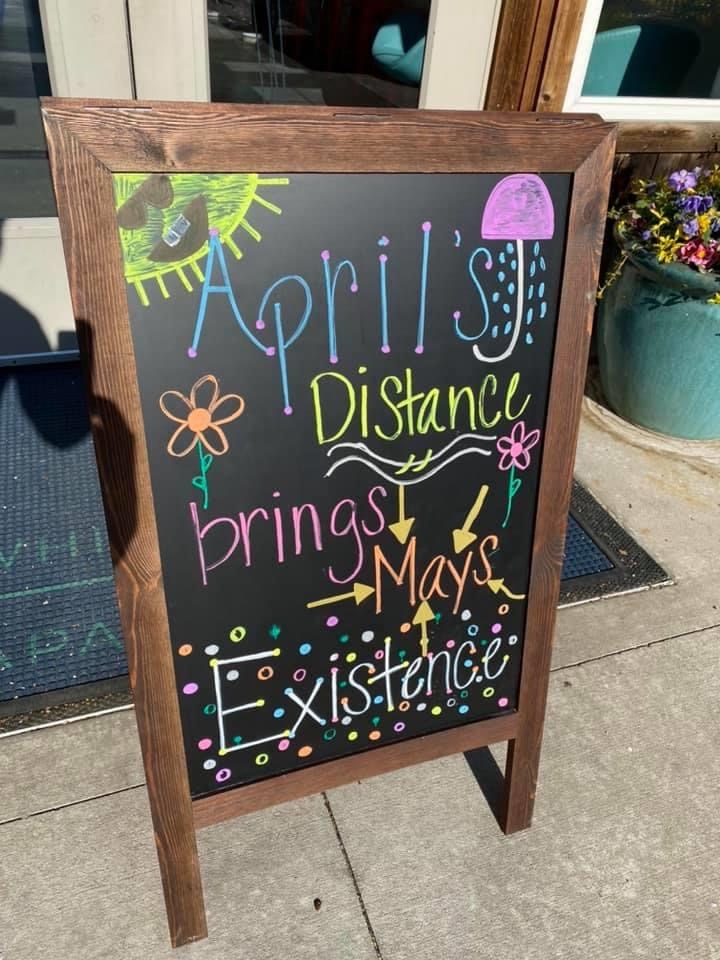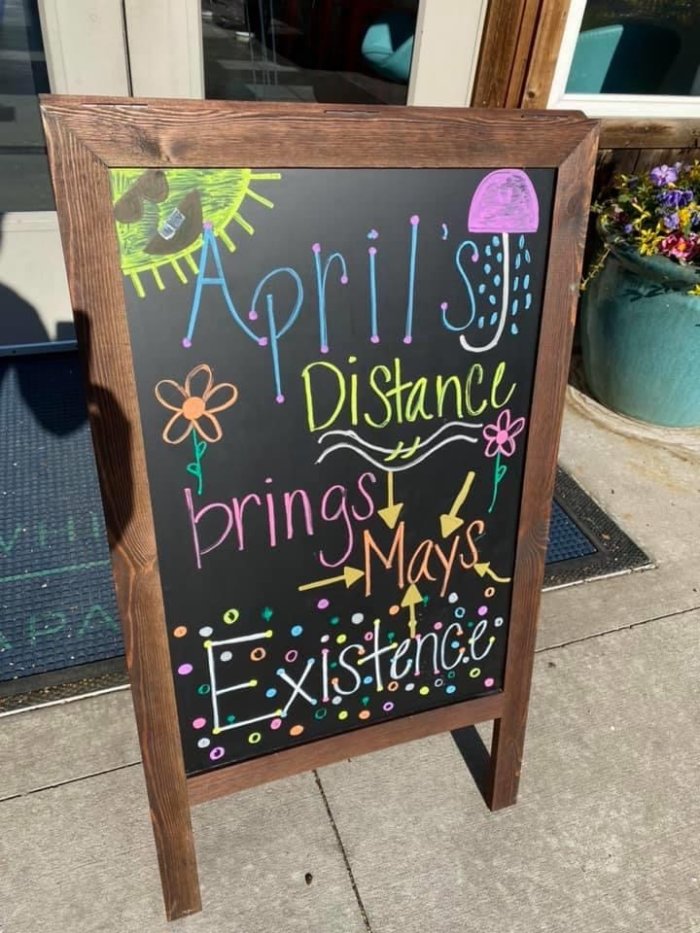 Knox Heights Apartments – Dallas, TX
Knox Heights Apartments went the extra mile to put on a saxophone concert for their residents. Residents could open up their balcony doors, relax, and listen to the musician play. This was such an incredible and simple way to spread positivity to their community right now! If your property is interested in doing something similar to this, you could support a local musician, and invite them to come put on a concert. If you want to put on a different kind of resident event, select one from this full list of virtual resident retention ideas!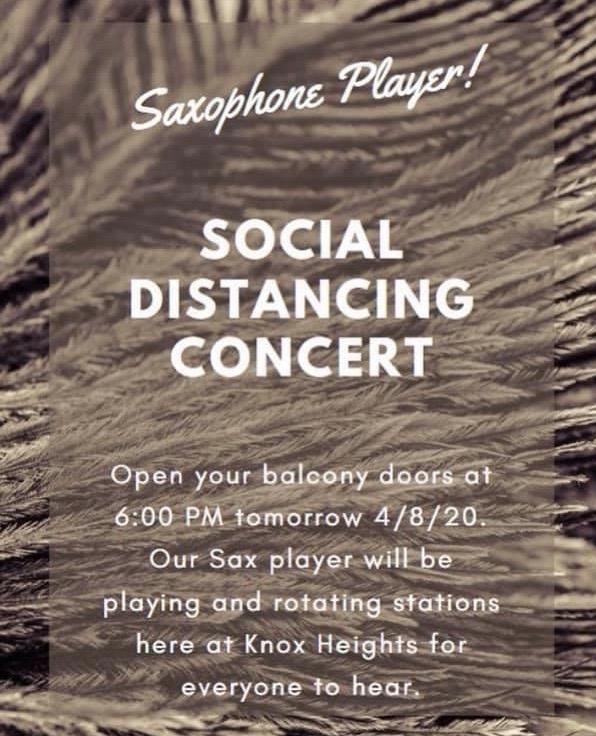 Fox Creek Apartments – Layton, UT
Fox Creek Apartments etched their sidewalks with a short message to send their residents some love! We love seeing how creative each property is getting to reach its community in unique ways. This crisis is so difficult for everyone in a variety of ways, that any positivity shared is needed. Each resident on your property is going through their unique struggles and can use ongoing encouragement.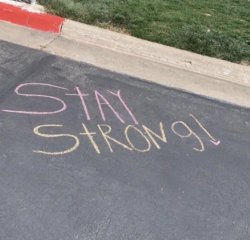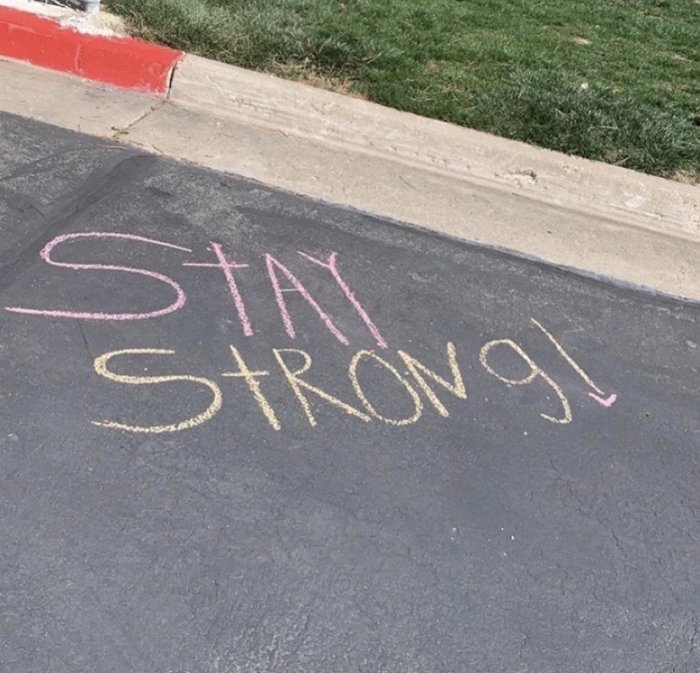 Douglas Greene Apartments – Kodak, TN
Douglas Greene Apartments helped their residents celebrate Easter! With adorable gift baskets, and a special sign on their windows they were able to let their residents know that they are thinking about them. It is so amazing to see multifamily communities going the extra mile!
222 Hennepin Apartment Homes – Minneapolis, MN
222 Hennepin Apartments in Minneapolis, MN decorated their leasing office to spread positivity, and love to their residents. These colorful hearts were placed all the way around the property. They bring the perfect amount of color, and cheer! It is so great to see how each property is putting its own flair on helping its residents. We love seeing each property come to life with support and enthusiasm!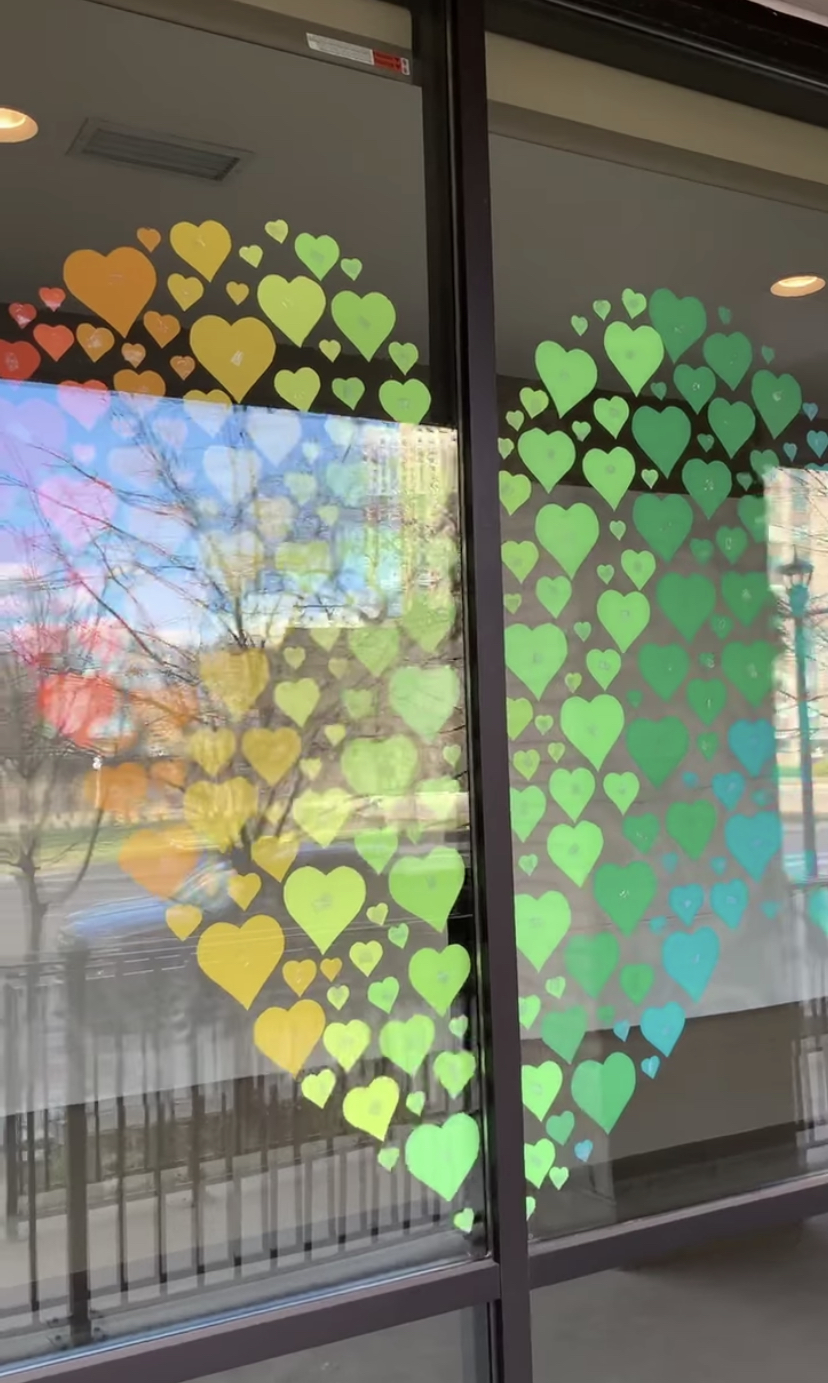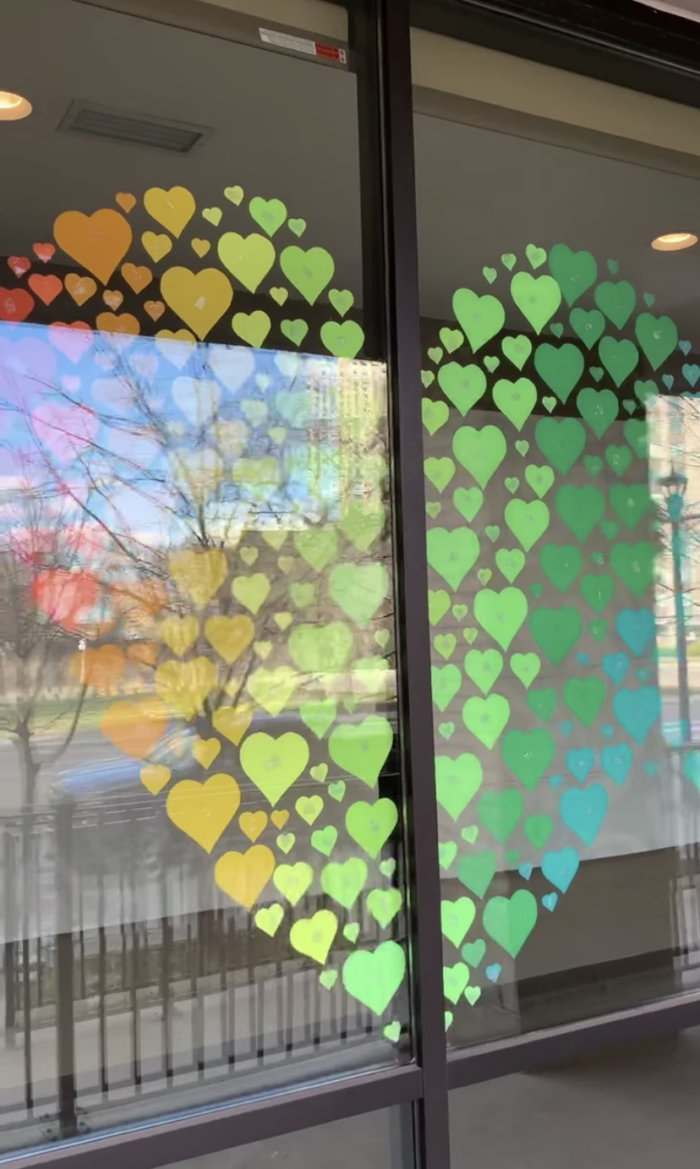 Categorised in: Apartment Marketing, For Property Managers
This post was written by Isabella Housel
Isabella Housel is a passionate and versatile professional writer with a deep love for words and a commitment to crafting compelling content that engages, informs, and inspires. With many years of experience in the industry, she has honed her skills across various genres, from creative storytelling to informative articles and technical documentation.