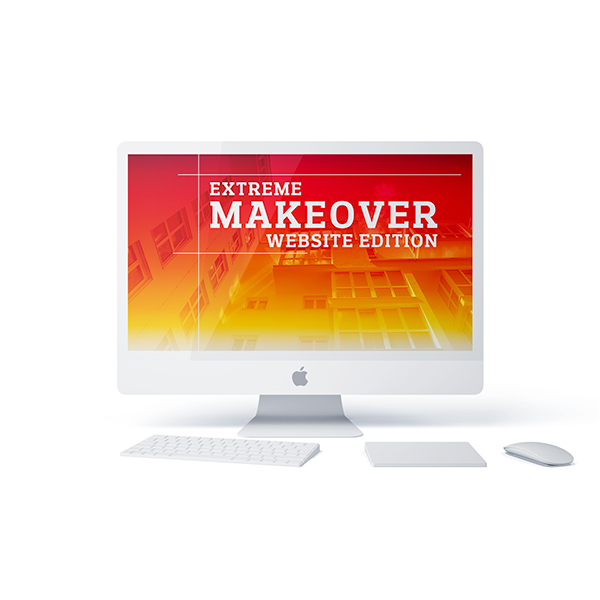 May 31, 2018 9:26 am
Leave your thoughts
Last Modified: April 6, 2023 12:14 pm
Reading Time:
5
minutes
Hey there folks! Ty Pennington here from Extreme Makeover! (Ok, ok, it's not Ty Pennington). But it is your good friend and apartment marketer, Danielle Fava, here to walk you through our own personal Extreme Makeover: Apartment Website Edition!
Sometimes, an apartment website (like a house) could use a makeover. Maybe the digital style is straight out of the 1990's, or the website has been sporting the same look for years. Either way,  you decide it's time for a change! That's when you call in your makeover crew to help you out: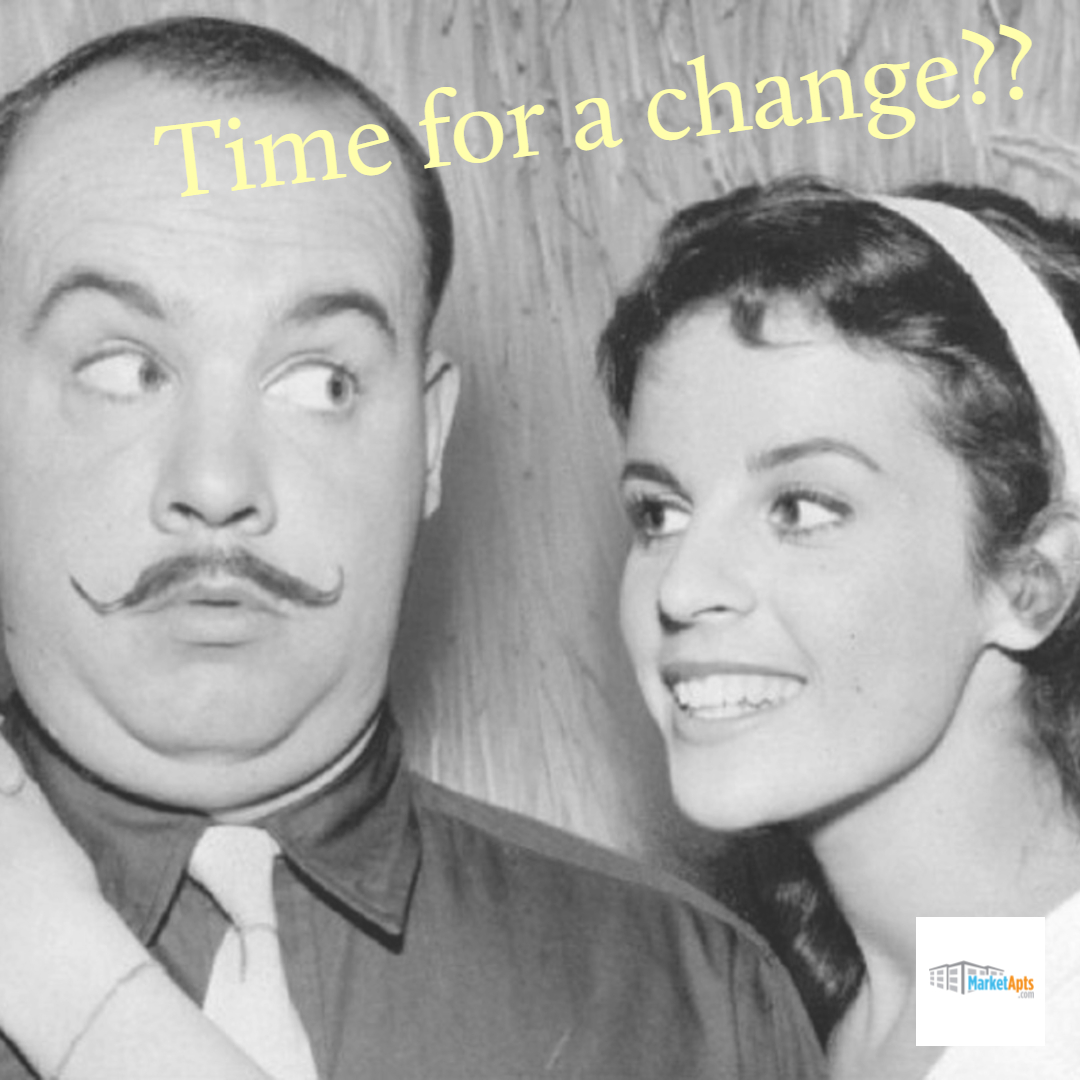 Our makeover crew is full of stylists (programmers), makeup artists (photographers), and designers (web designers, that is). Our team has been making apartment websites look pretty for years, so they know the business pretty well. Your first step to an apartment website makeover is to…bring your apartment into the 21st century!
Before
Let's take a look at a "before" example," let's call him Bob. Bob has an apartment website that has not been upgraded for the past five years. His home page looks a little something like this: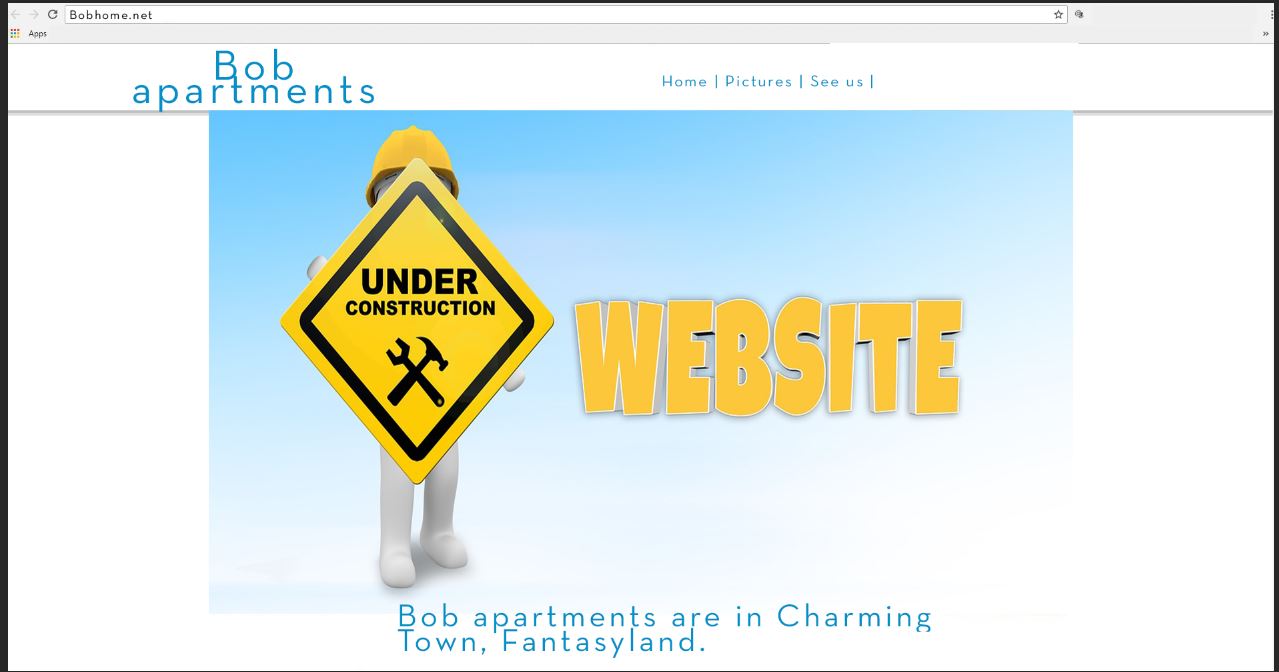 In completing Bob's makeover, our design experts first started by identifying the areas they want to change, that would make the biggest impact on leases and apartment awareness.
Photography
Photography and Floor Plan images are the #1 best and easiest way to increase leases. Potential residents want to see your unit at its best before they come tour it in person.
As you can see from Bob's site, he is in need of some serious photography help. Using a clean, high-resolution professional photo for your main image draws traffic in.
Content
An expression in the website world, and one of my personal favorites (as a content writer) is the phrase "content is king!" Good content can drive users to your site and drive you up in rankings. It can be the reason you are shared or followed or retweeted. While good design gets users to your sites, good content is what makes them stay.
As with Bob's apartment website, there are many apartment sites out there whose content could use a little help. By that we mean, their content needs to attract AND keep you there. Compare the following two paragraphs for reference:
"Come live in Bob's apartments. At Bob's, we have great amenities and a good neighborhood"
Compare that to: "Bob's apartments offer a better way of living that we've always known: simple. Comforting. Sophisticated. At Bob's, you have a Target grocery store across the street and the University of Bob a 2-minute walk away. At Bob's apartments, we're not reinventing the wheel. We're upgrading it."
Invest in content that you're proud of, content that would draw YOU in as a renter. What would make you stay on a website? Think it through and then write it down!
SEO
As you can see from our above example, the content that is on Bob's site is not very engaging, but it's also not searched engine optimized. What we mean by this is that this content is not helping Bob's Apartments' rankings on Google. Facebook and Instagram are good social media channels for marketing apartment units, but the business can't succeed only on social media platforms. To optimize your content, you'll need to compile a working keyword list, make sure your contact information listing is consistent across the site, and make sure your alt text is doing you favors. But we don't want to talk too long on SEO, as we have written whole, separate articles on apartment SEO marketing practices and web design for apartment marketing (ooh and beginner's guide to apartment marketing!).
Logo
A good logo is worth a thousand words. That's the saying, right?? If not, then perhaps it should be "what's in a logo? A logo by any other design would NOT, actually, smell as sweet. Or draw as many leases." I know, I know. We're regular Shakespeares here at Market Apartments! What can I say??
Take these logos below, for example. They offer simple brand recognition AND they look good across mediums. It's very important for your logo to be versatile. While it might look amazing on a brochure, will it good on the top of your website?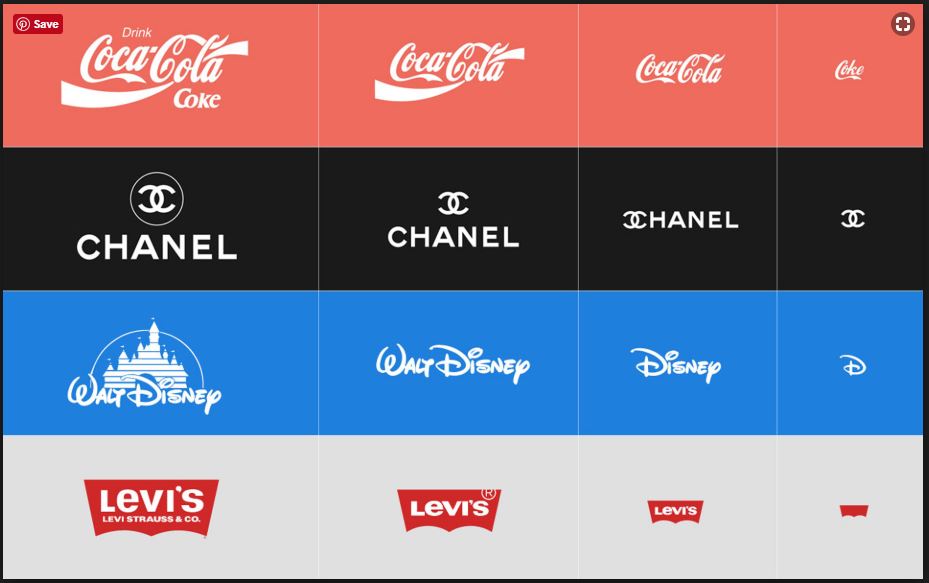 Domain
Something often overlooked but still important is your ability to rank well using your domain. With a simple domain, people can find you easily and Google can better understand which services you provide. The best domain is relevant to your brand name and/or your services! As you can see from the above example, Bob's domain is not as optimized as it can be.
After…aka Move That Bus!
Now that we've pointed out what we want to change on this apartment website, let's do it! I employed our design dream team here at Market Apartments to makeover this website for me, and they provided a MUCH improved version. Can you pick out the differences we talked about? What do you think? Is it better than the old one?
Now, as Ty Pennington famously says…Move that bus!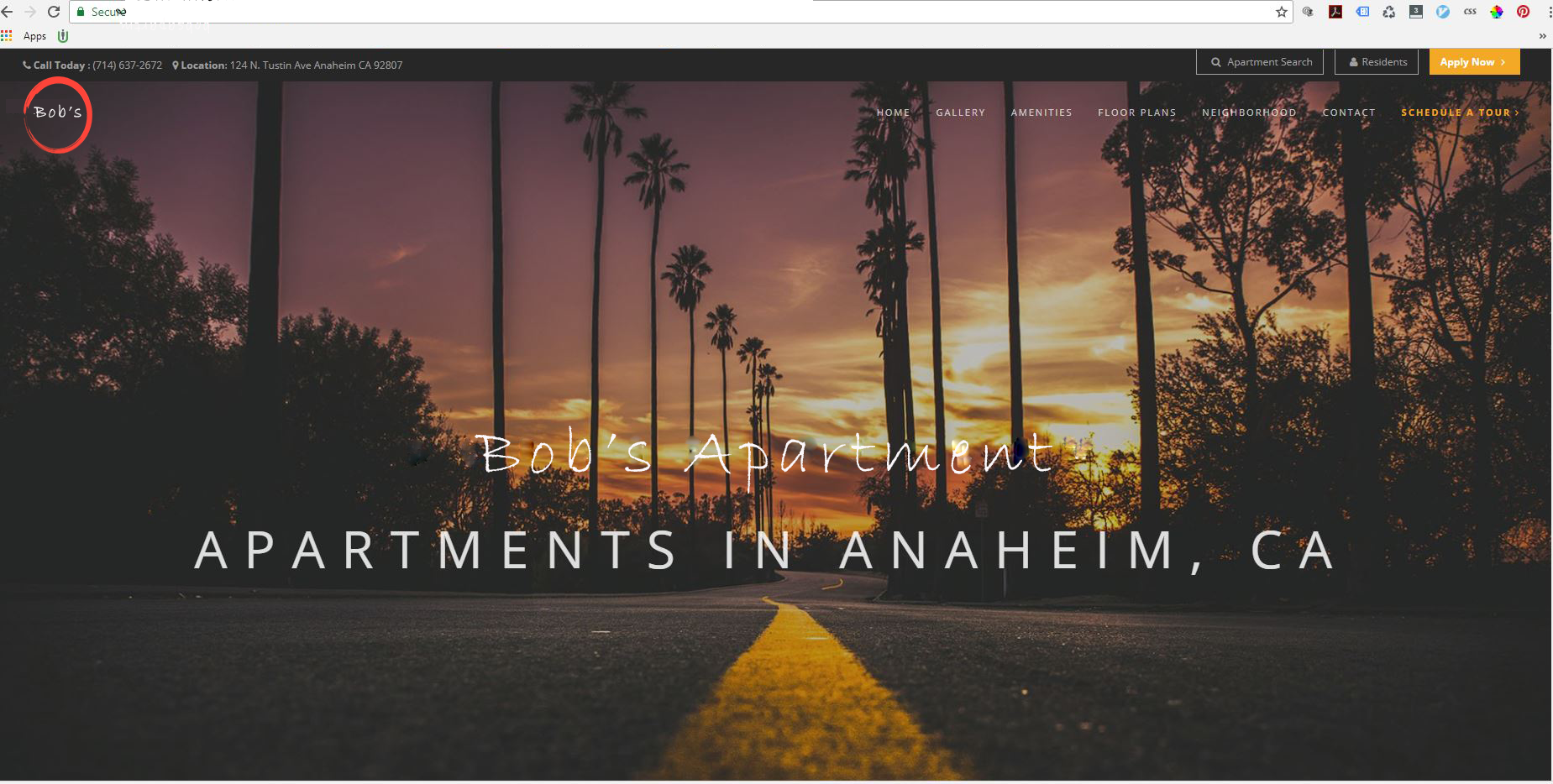 What's changed??
For one, we inserted a better logo for the site–one that is simple but relevant. This logo can be responsive for really any medium, and translates well to mobile screens.
Second, we added a more eye-capturing photo to grab the viewer. Ideally, you will have a photo that relates well to your property and shows it off at its best. Since we used a fictional site, we figured a photo of a road would work just fine.
Third, we changed the menu tabs to be more SEO friendly. We know that "floor plans" and "gallery" pages are the most popular, so we made sure to feature those right up front.
Fourth, we changed the domain (not pictured) to something more relevant: bobsapartmentsanaheim.com. The domain gets the brand across and describes what it is. Perfect!
Last, we thought about content. There's a lot that goes into content creation–keyword lists, backlinks, headers. But start off by thinking of competitors' websites that you read all the way through. What did you like that they did? What kind of CTAs did they use? What kind of content drew you in? And then try to replicate that with your own flair!
For visual representation's sake, here's a before/after comparison so you can see for yourself!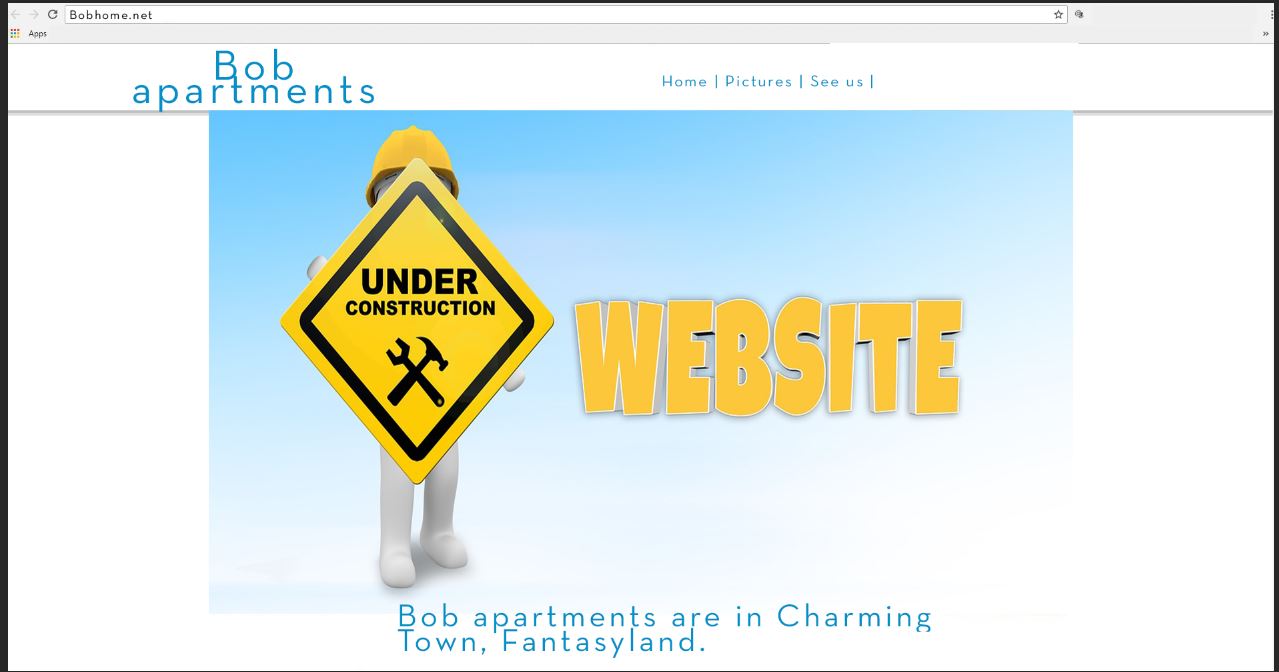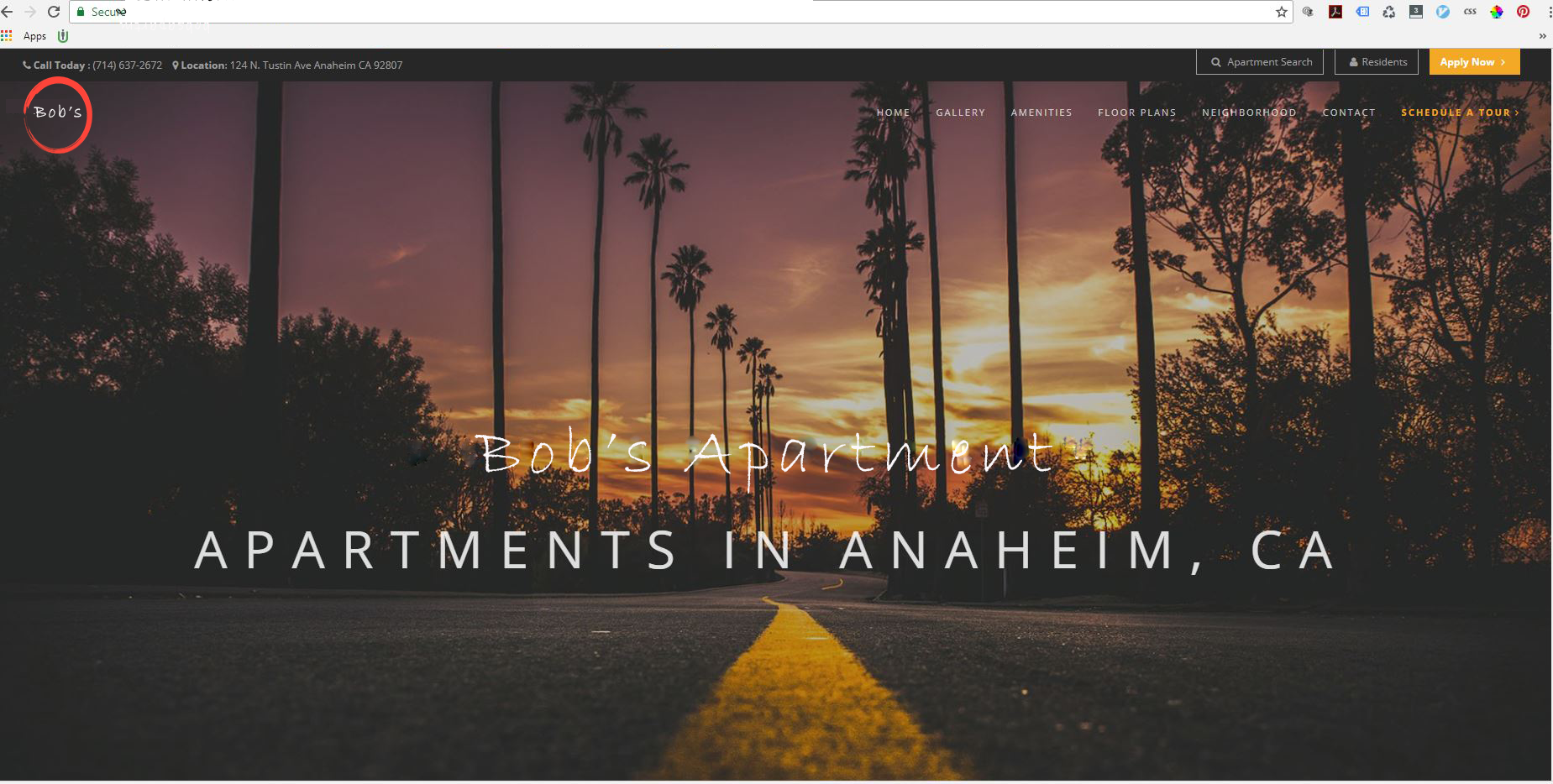 What difference does this make?
Ok, ok. So we probably all agree that this site looks better than the old one. But is it really worth the extra time and money you'll invest in a web redesign?
That answer is an overwhelming yes! As a case study, we looked at a recent acquisition we got that went from having very few leads through print advertisements to a website redesign where they received 1,500 leads in 3 months. The website paid for itself after just one month.
It's time you looked into your best leasing employee: your website! If your website looks anything like Bob's old site, it's time for an extreme makeover.
Categorised in: Apartment Marketing, For Property Managers
This post was written by Market Apartments