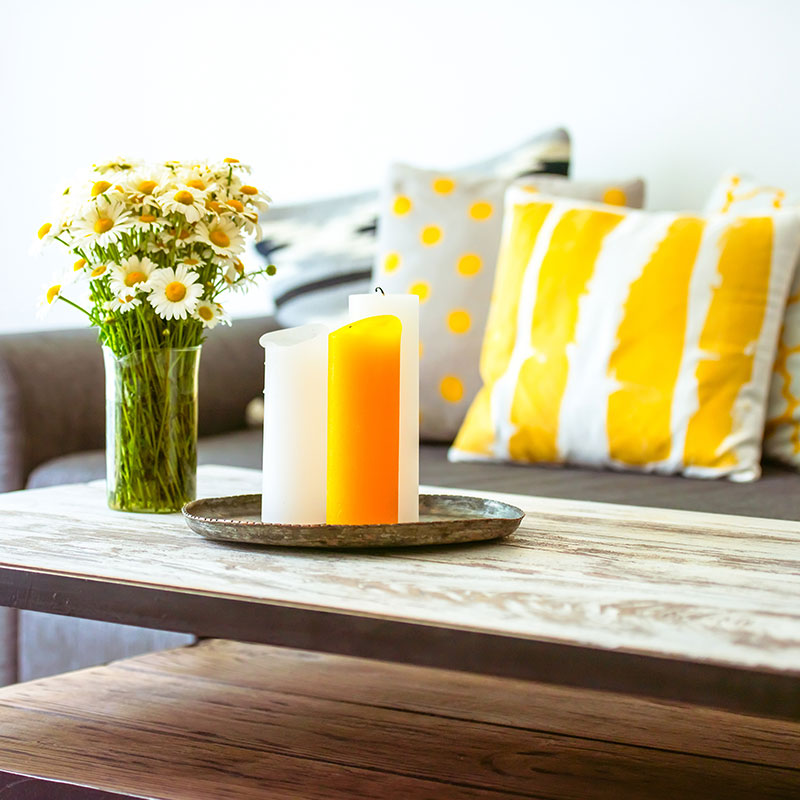 September 11, 2017 11:19 am
Leave your thoughts
Last Modified: November 28, 2022 10:41 am
Reading Time:
3
minutes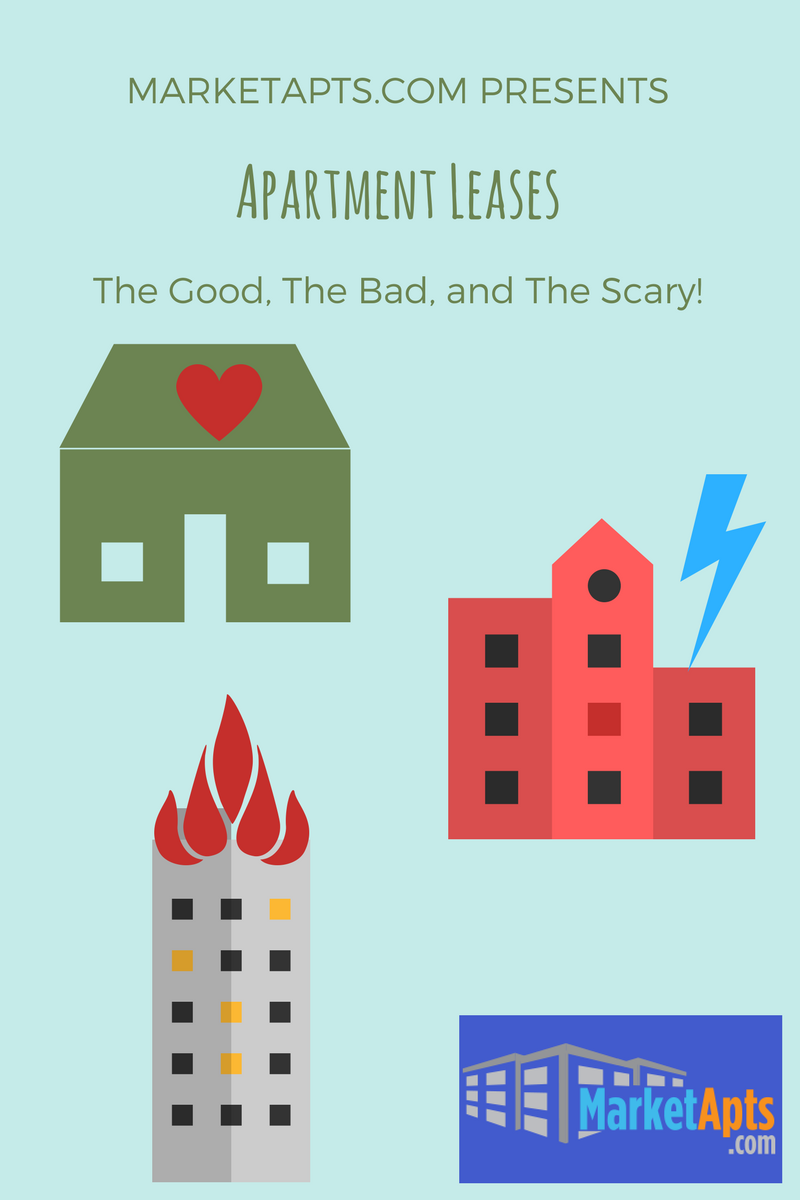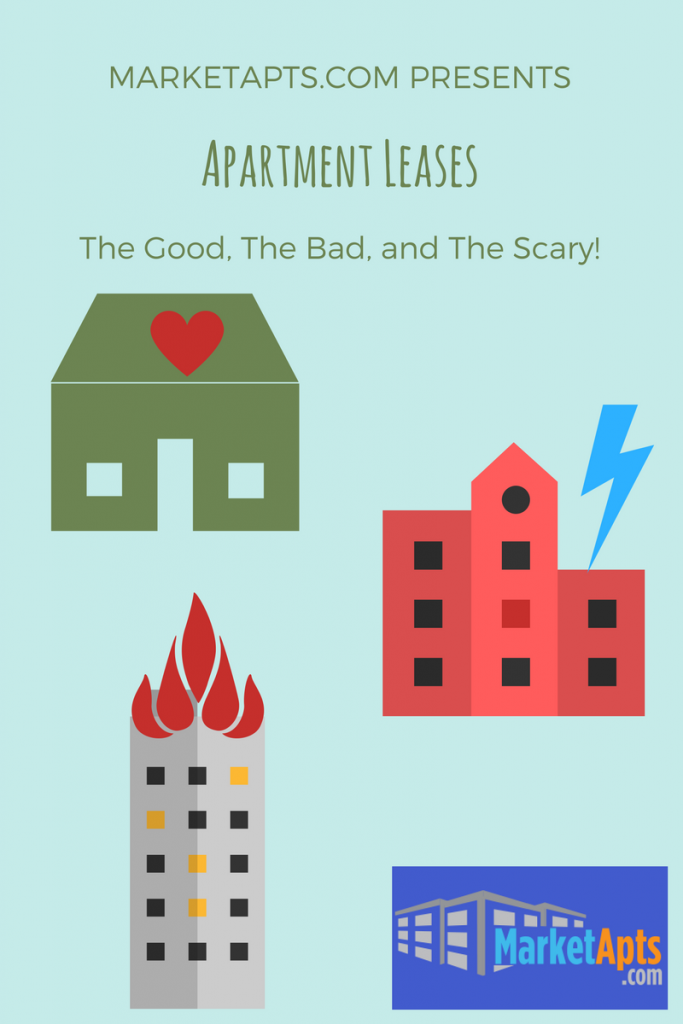 We've all heard the stories–someone's good apartment turns bad in the time it takes for your banana to get brown spots. Here at MarketApts.com, we love our apartment communities because of their dedication to their residents. But not all apartments take care of their residents, so here's some love stories from leases, as well as some downright scary ones!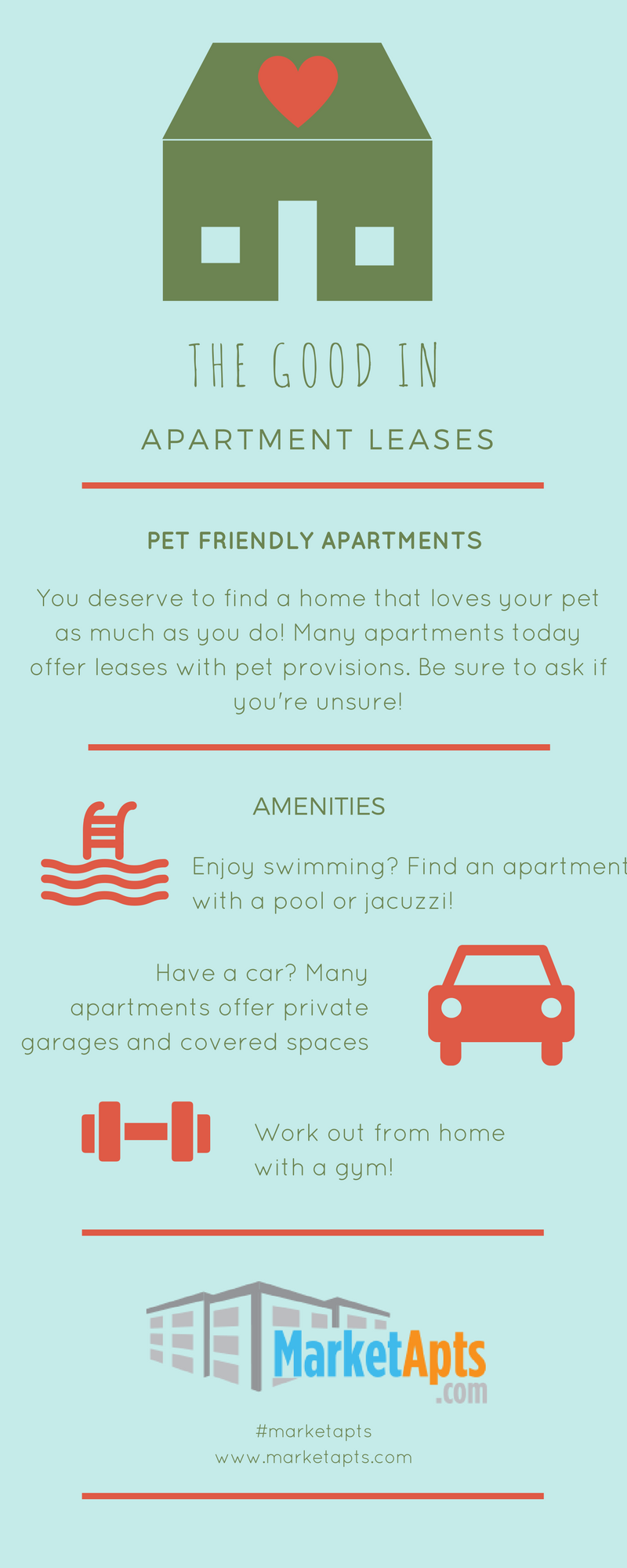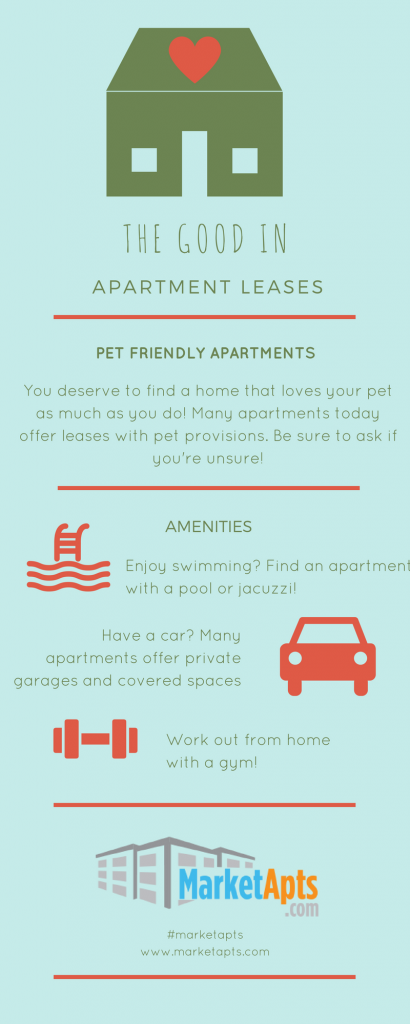 The Good
First, let's start on a good note. Many apartment communities dedicate their time to making your apartment a great place to live. What are some property managers doing to ensure resident satisfaction? 
Pet-friendly apartments
More and more apartments are converting to pet-friendly rules on the leases, which can be a good idea for both residents and landlords, considering that 50% of tenants are pet-owners.
Some apartment communities are stepping up their game when it comes to pets. Some apartments comes complete with a dog park on the grounds and even a dog washing station in the complex! If you want to keep your furry friend happy, find a property that loves them as much as you do!
Green initiatives
When it comes to advertising an apartment complex in the 2010s, activism sells! As a generation, we're more likely to buy into businesses that support the things we support (green initiatives being one of them), and apartment complexes recognize that. Many apartments are responding with recycling programs, rideshares, and in the case of this apartment, the loaning out of bicycles to residents so they can get where they need to go without spending the gas. These green initiatives are only projected to get bigger, so we're excited to see what apartments will come up with!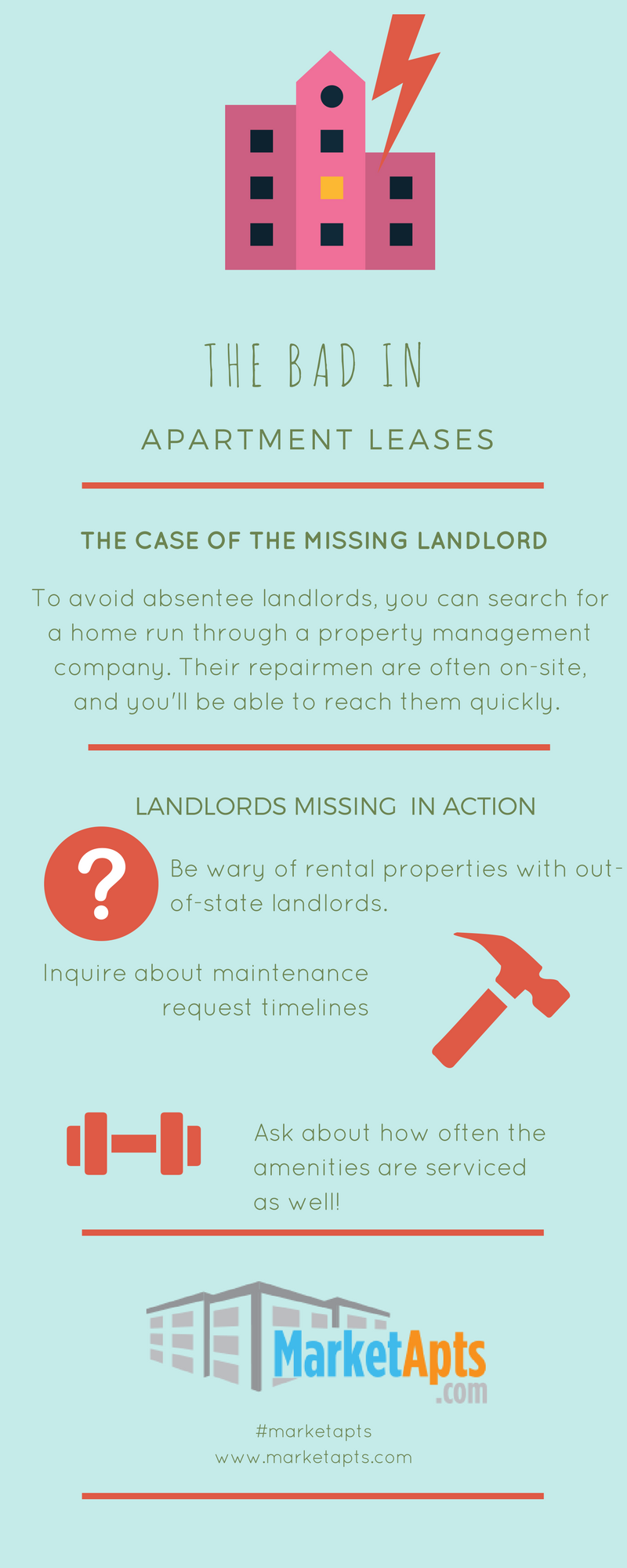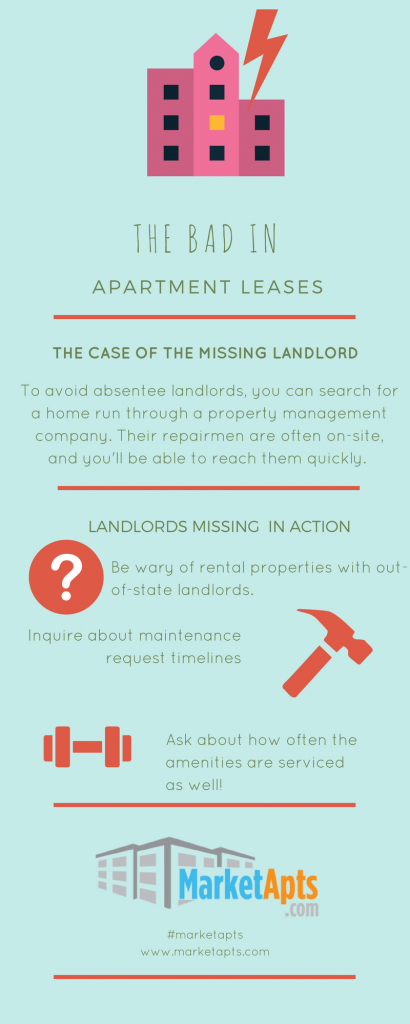 The Bad
Alright, let's talk about some stories of bad living experiences, most of them coming from absentee landlords. The one person you do not missing in action when it comes to your home is your landlord! This is the person who will complete maintenance requests, who will perform regular maintenance, and who will service any amenities you have. This is someone you'll want close!
Many renters have horror stories of "cases of missing landlords." Don't find yourself in a horror movie! One way to avoid this is by choosing a reputable property management company. These companies are on-site Monday through Friday to help fix problems, they often have on-site repairmen, and they live off reviews (meaning they're more inclined to listen, and that you have recourse if they don't).

The Ugly
Ok, now it's time to share a horror story, so you don't make the same mistake these residents did!
Recently, an apartment complex in Orlando, Florida came under fire for implementing a social-media clause fining their residents for bad reviews. The penalty? If a resident posted a negative review on websites such as Yelp or Zillow, the apartment community reserved the right to fine them $10,000! Legally binding or not, this is not a place you want to call home!
This addendum was included in the lease (albeit buried in the other paperwork), so the moral of the story here is to read through your entire lease before signing! Ask questions about guest policies, parking, and lease renewals. See how often your appliances are replaced. Ask the other residents about energy costs, and see if green policies are being implemented in the building.
Ready to go shopping around for apartments? Let us help! Our website lists hundreds of cities for apartment rentals, and our property managers are some of the best of the business. Don't get stuck in an ugly lease. Contact marketapts.com today!
Categorised in: Apartment Marketing, For Renters
This post was written by Market Apartments