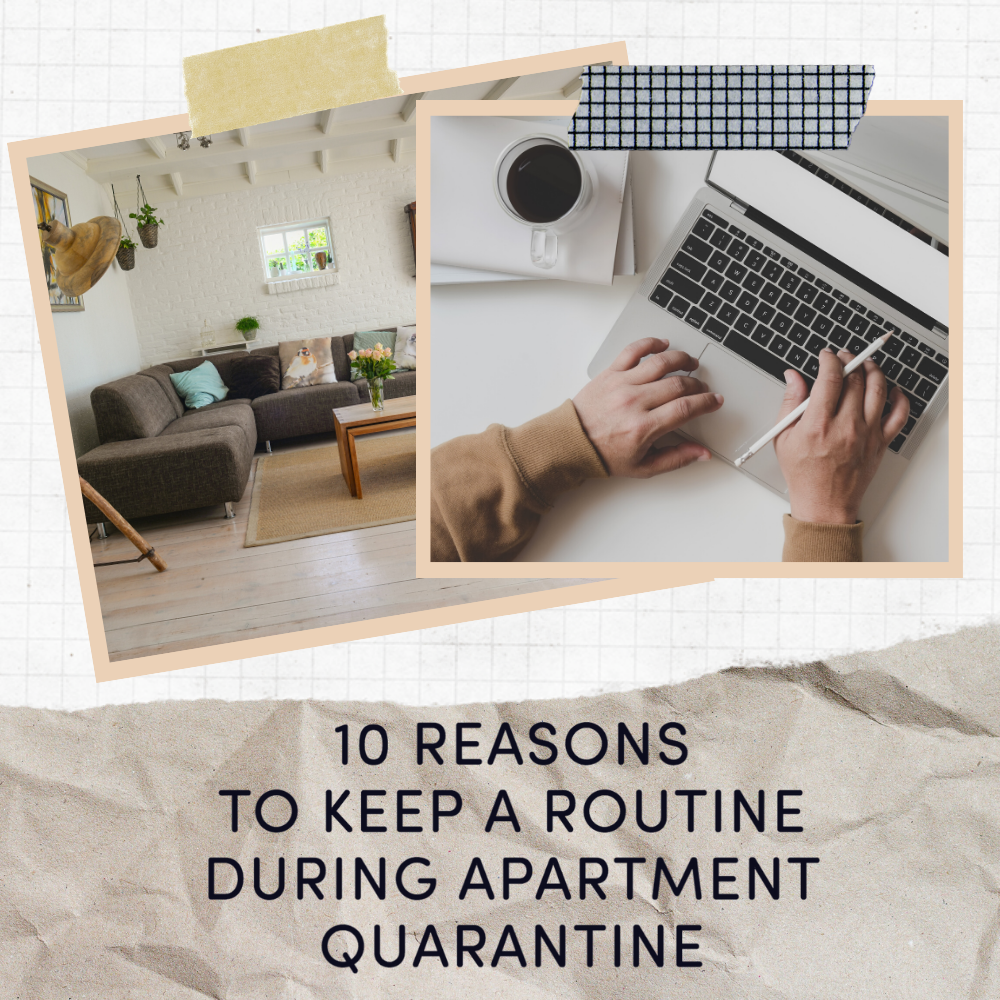 April 17, 2020 3:33 pm
Leave your thoughts
Last Modified: July 8, 2022 6:22 pm
Reading Time:
5
minutes
With the craziness of the world right now, it can be tempting to pick up the remote and start a little vacation in your apartment. However, this can quickly turn into a harmful thing. Staying inside all day can have negative effects if you aren't working towards positive goals and creating a productive environment. These 10 reasons will remind you of why it is important to keep a routine. So, create the lifestyle you need and get back to business!
1. Routines Create Structure
Humans flourish when they have ideas, goals and a plan of action. It's what separates us from the animals, right? Humans love to plan! Did you know you are actually 42% more likely to achieve your goals if you write them down? So, go ahead and plan out what you would like to accomplish daily or even weekly in your apartment and in your personal life.
If it helps you, post your list around your apartment so you can be reminded about the goals you've set. This creates a structure or plan for what you want to accomplish and how you are going to get there. This is a great way to divide and conquer and actually feel good about where life is taking you. Even if it isn't always predictable.
2. Routines Give You A Sense of Purpose
Life seems gloomy when you are not getting ready and going somewhere every day. However, just because your office is closed or the gym is shut down, doesn't mean you can't do those things that give you purpose. If you have a way to work from home-do it! Try and stay as busy and focused on your work, as you would in your office. You can turn any little corner or nook in your apartment into a functional office space.
If you have the freedom to redecorate and organize your apartment to best fit your needs- this is great! There are many ways to make your apartment a nook for creativity and productivity. Also, there are thousands of workout tips and videos on how you can work out in any apartment space, no matter the size.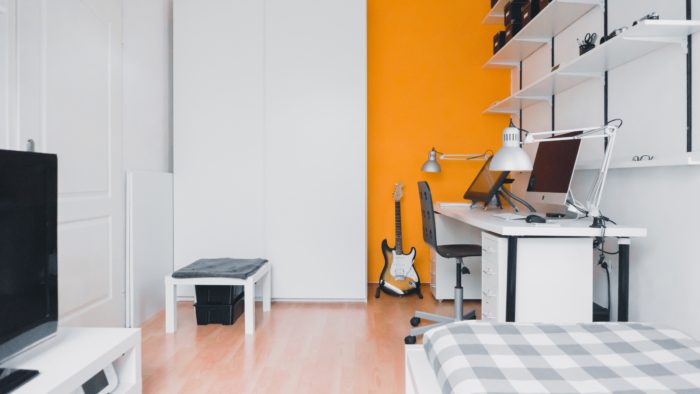 3. Routines Help You Focus On You
Invest in yourself! When you are home 24/7 it is easy to start letting yourself go and not take care of yourself as you normally would. Take the time to shower and get ready. If you enjoy wearing makeup or doing your hair, spend some time pampering yourself. Make yourself a healthy gourmet meal. Spend some time meditating or journaling.
These things are very important to building your identity. If you normally do these things, keep doing them during quarantine and invest in time with yourself! When things happen in the world it is easy to feel small, but YOU are important and you matter.
4. Routines Keep You Busy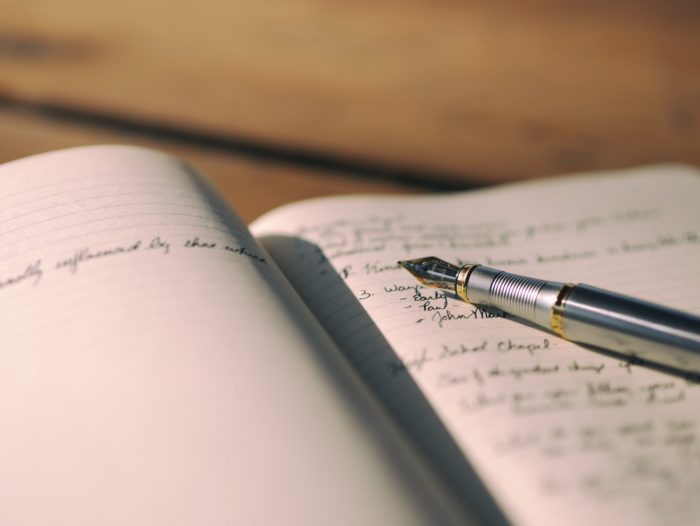 When the mind gets bored it often starts to wander. Sticking to your routine indoors will keep you busy and the days will be much more fruitful. Boredom breeds bad habits and a plateau in productivity. It is valuable to have hobbies and creative outlets! However, make sure you aren't avoiding responsibilities and stay focused on the important things you need to accomplish first. Once you finish all the important tasks, take some time to pencil in a hobby or downtime activity. This will make that Netflix break even more enjoyable!
5. Routines Make It Easier to Transition Back
At some point, the world will return to how it was before the virus. Eventually, people will return to their offices and businesses will open back up. If you are already doing your normal activities at home, then it won't be hard to transition back to your normal workday.
Keep going to bed and waking up as if you were going into your office every day. Whatever your schedule normally is, stick to it as closely as you can while still being safe and smart.
6. Routines Save Time and Money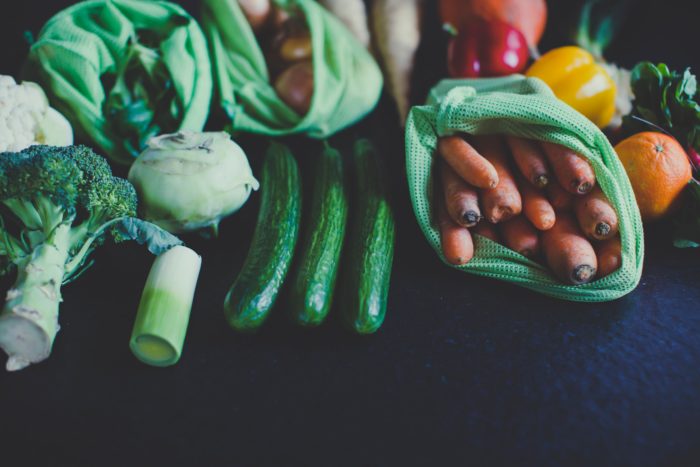 Apartment living is centered around being affordable and functional. Planning ahead and keeping your normal routine during this crazy time will save time and money. If you already know what you'll be eating for the week, you can buy in bulk or use coupons. In addition, you can save money if you aren't spending money on fast food and going out to eat.
Purchase a planner or agenda and write down meals and grocery items you want to buy for that week. Furthermore, planning out each hour of the day or just a few items of the day will help you save time. Extra money and time are vital to staying happy and productive and keeping your apartment life in check with your checkbook.
7. Routines Provide Discipline
Whether it's sitting in your underwear playing Call of Duty or eating Chinese food and binging Netflix-discipline is good! These things can be fun to do in small amounts. Remember to stay disciplined. Learning to be disciplined will help you develop patience and confidence in yourself and your plans. Wait to splurge until you have accomplished more important goals.
Being disciplined in spending money and maintaining a budget will help you have more confidence in yourself but can also be important during times of emergency. Moreover, it will make those leisure activities even better when you can spend some time doing them!
8. Routines Help Your Mental Health
Ever wonder why you sometimes feel melancholy when you wake up? Take a look around your apartment? Is it clean? Is natural light able to come in? Do you have any plants or pets? Our environment and the things we do every day affect how happy we feel. Do you usually spend some time cleaning or picking up your apartment during the week?
Pretend your mom is coming over and you want to impress her with your clean apartment! Creating a healthy and positive environment will keep you energized, happy and confident in yourself and your future. Plus, who doesn't love a clean smelling apartment to sit down and work in? As an added bonus, a clean apartment makes your work from home experience more productive!
9. Routines Help You Sleep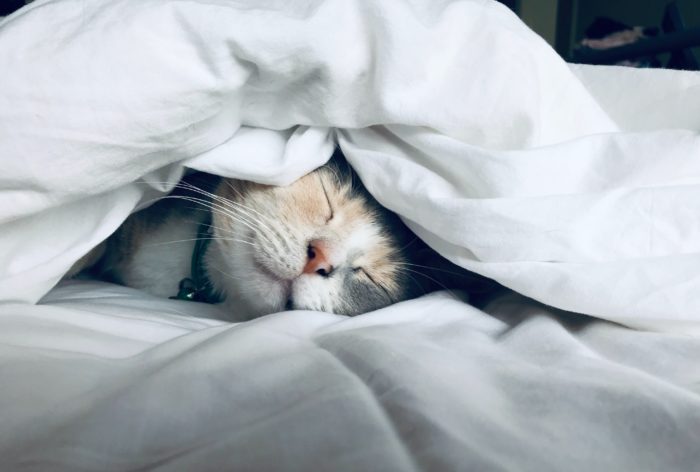 Your mind sometimes has a hard time shutting off when you try and sleep. A lack of sleep, as a result, can lead to future problems down the road. Sleeping better will help you wake up with more energy and focus. The more energy you have to get things done during the day, the better you'll feel drifting off to sleep at night. This is a healthy cycle to maintain and one you won't want to change once you have it.
10. Routines Build Confidence
When we have control over our lives and accomplish things that matter to us, it builds a sense of self. Having a sense of self-assurance helps us to feel happy and important in life. Sticking to a healthy routine will not only build up self-confidence but will also help in other aspects of our lives such as work goals, romantic relationships, and friendships.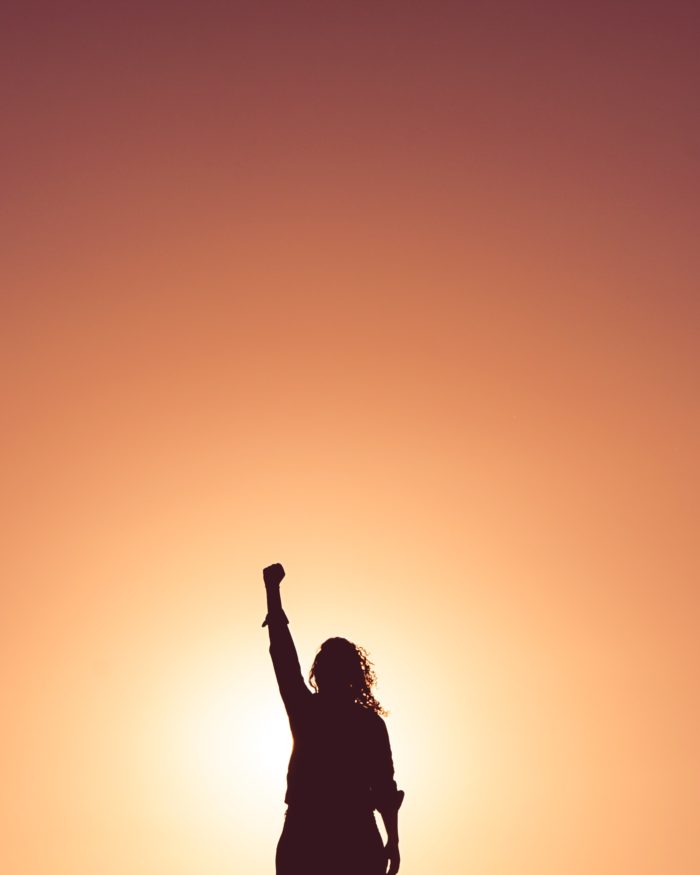 Above all, If you need a little fresh air, go outside and take a walk around your apartment community. The openness of most apartment properties' is ideal for getting your brain thinking and stimulating ideas if you're feeling restless. Don't let this time in your apartment take away from your life! Be safe and happy while in quarantine.
Categorised in: Apartment Living, Apartment Tips
This post was written by Morgan McKinney