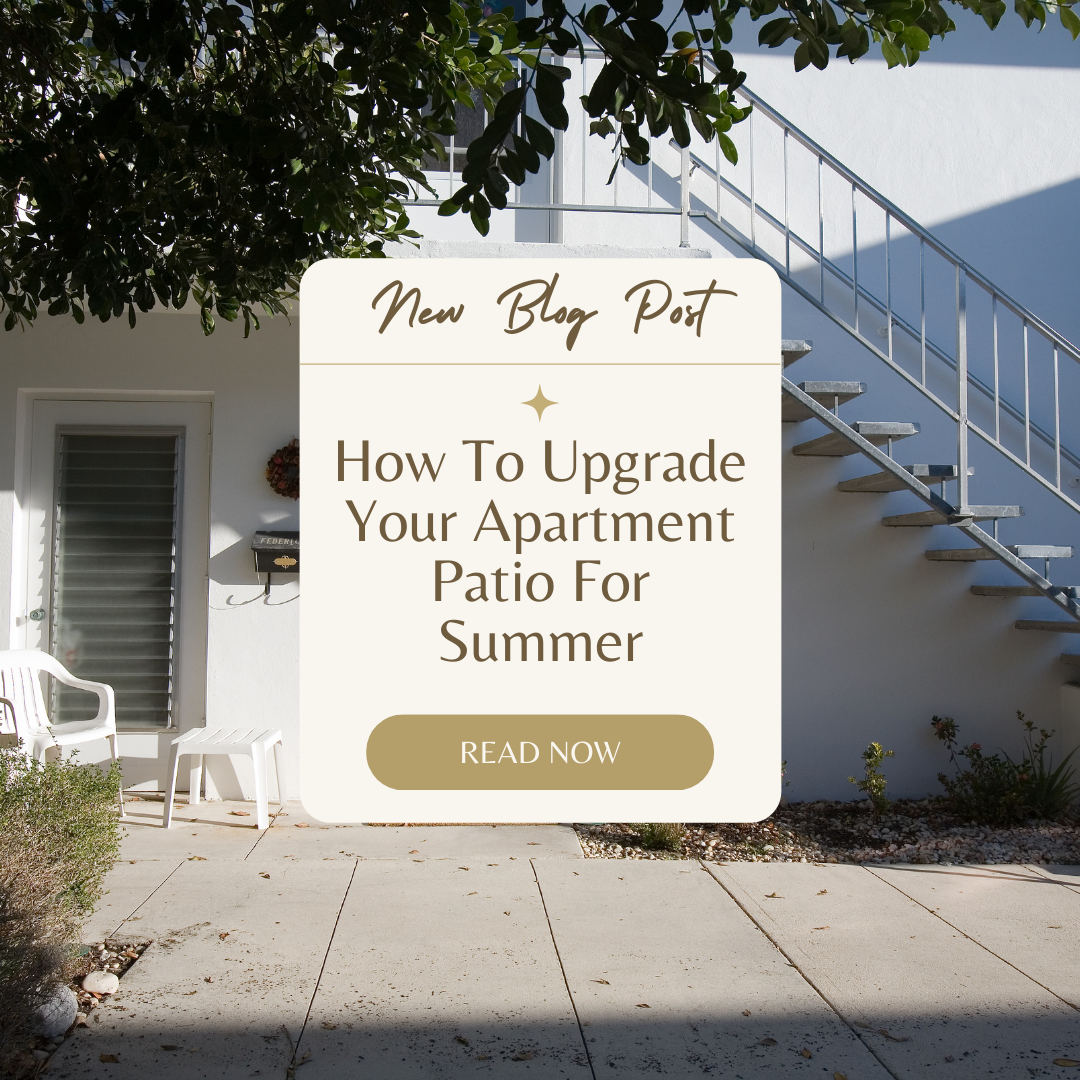 June 16, 2021 2:38 pm
Leave your thoughts
Last Modified: August 12, 2022 8:25 pm
Reading Time:
3
minutes
Many apartments include an apartment patio/balcony that allows residents to have a small space outdoors. The warmer months are here for most, and it's the perfect time to upgrade your patio area to a space you love! Regardless of your balcony or patio size, you can make simple additions that will enhance everything.
You deserve to have an area that you can come home to that is refreshing and relaxing. Not to mention, you should take advantage of all of the features that your apartments have to offer.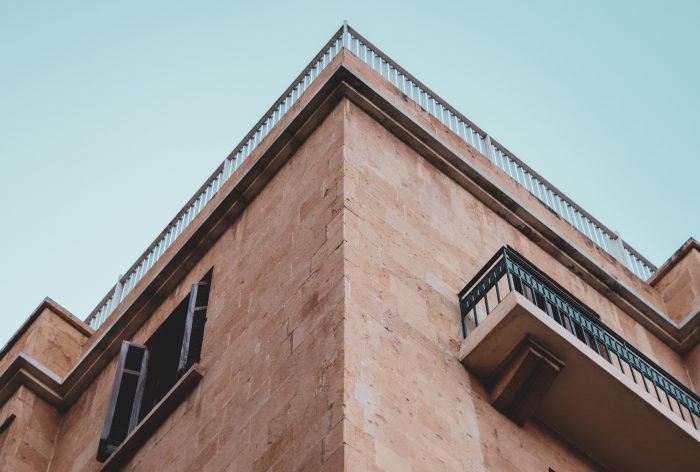 Add Plants

One thing that may be considered a downside of apartments is that they lack a backyard area. If you want your outdoor patio to feel more like a backyard, start by adding plants! Plants are a quick and easy way to turn an entire space around. Not to mention, they can make a space more inviting and make it feel more like the outdoors.
Everyone needs a part of their apartment where they can lounge after a long day. Not only are plants known to boost your mood, but they can elevate your patio with a more nature-esque feel.
Add Lights

Chances are, you may find yourself relaxing on your patio at the end of a long day. To avoid being in the dark, consider adding lights. You can get string lights, an outdoor lamp, or one of the many other options out there. Lights make the perfect apartment patio companion.
In addition, they will ensure that you can still step out onto the patio in the later hours. Not to mention, lights can alter your mood! They can add a romantic or personal touch to your space.
Add Comfortable Furniture

You will not likely enjoy your patio space if you don't have somewhere comfortable to sit. There are plenty of options when it comes to outdoor furniture. Depending on the room you're working with, you can adjust the seating area you have. Perhaps, you can use multiple chairs and a table, or just one chair. Regardless, find seating options that are comfortable for you. Finding the correct seating is the key to using your patio space more!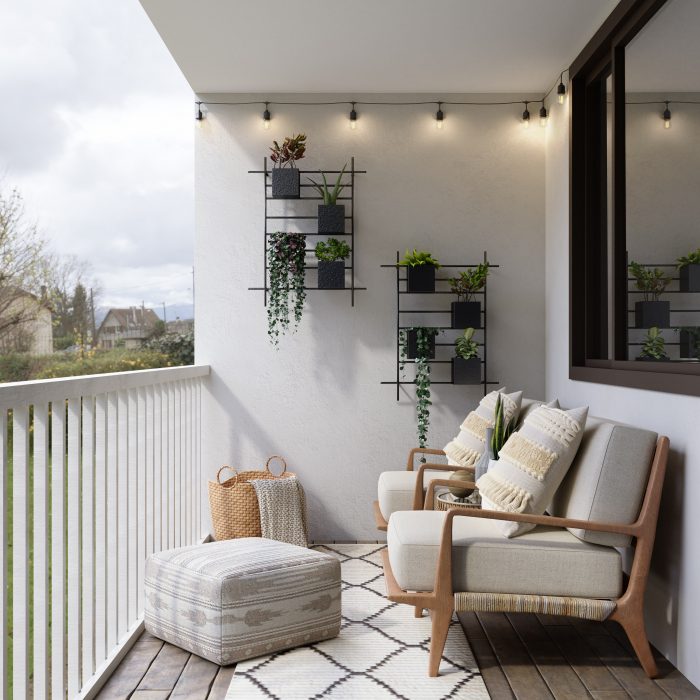 Remove Clutter

It's expected that our patio areas can become an additional storage space. If you have the resources to do so, consider finding a new home for your clutter. You simply won't spend time on your patio if there isn't room for you to enjoy it. If you need to use it as an extra storage area, look into other outdoor storage options. You can implement outdoor bins that are perfect for the things that you're keeping in that space.
Use Shade Options
As the summer months heat up, the last thing you want to do is sit in the heat. Look into possible shade options for your patio. You could invest in an adorable umbrella or get creative with how you will create shade. Finding the right amount of shade will ensure that you can get outside and embrace your surroundings. It will also help you avoid being sunburned! You will find yourself sharing a meal on your apartment patio or reading a good book with this in place.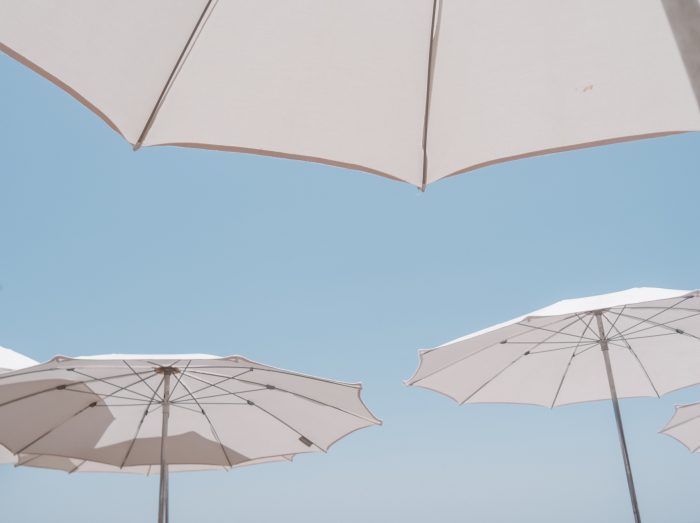 Still, looking for your dream apartment?
Categorised in: Apartment Living
This post was written by Isabella Housel