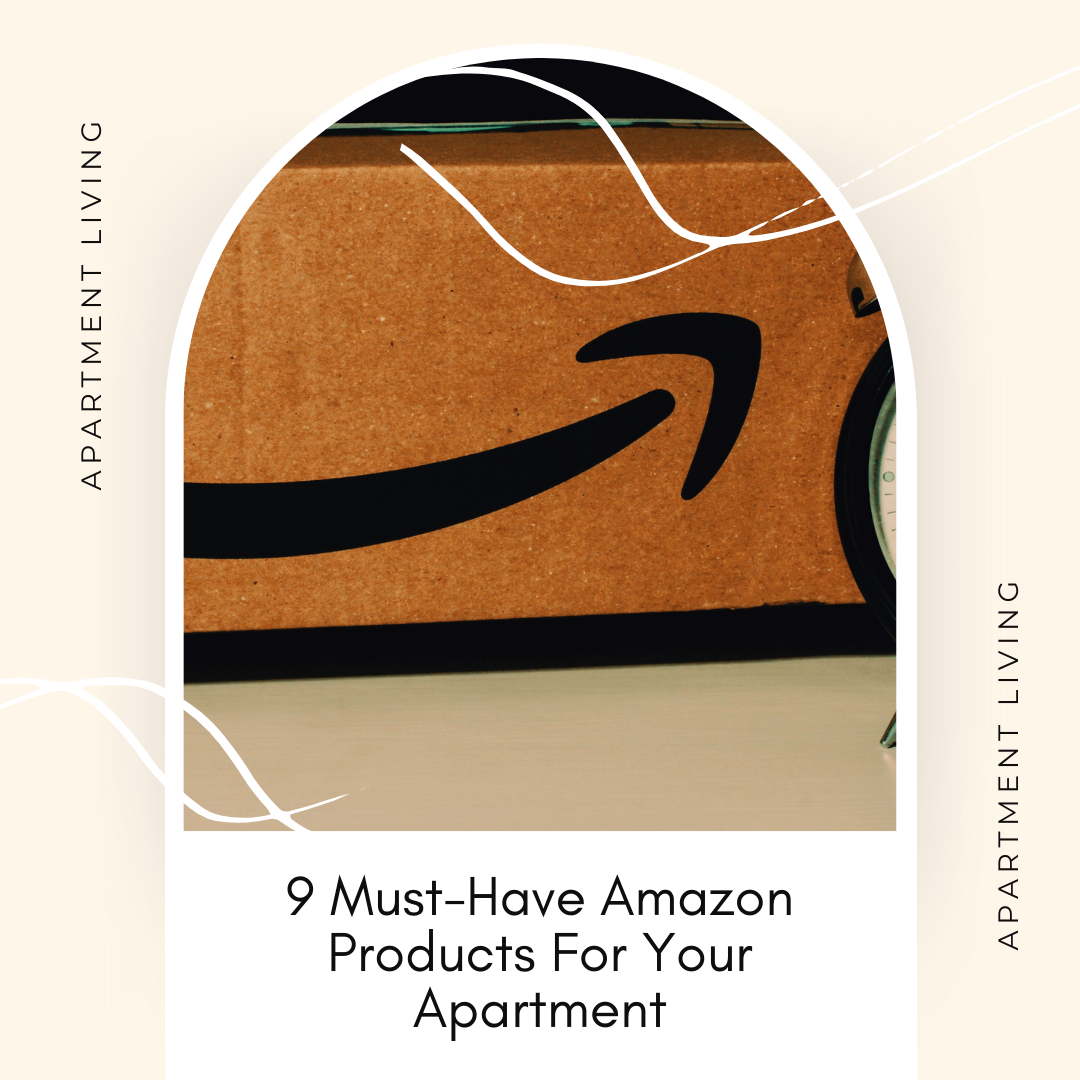 March 9, 2021 5:52 pm
Leave your thoughts
Last Modified: December 29, 2022 6:45 pm
Reading Time:
5
minutes
Discover the must-have Amazon products for your apartment. Living in an apartment has many benefits and can be the perfect choice for many people. However, many renters may face challenges in creating enough space or organizing their apartment to their liking. Due to lack of storage, you may have trouble when it comes to giving everything a home. Recently, thanks to the internet and specifically Tik-Tok, certain Amazon products have taken off.
Renters are sharing what their Amazon loves are, and it can make your shopping list incredibly long! The truth is, there are so many things that you could order on Amazon for your apartment. Yet, several products can make a huge difference in your space!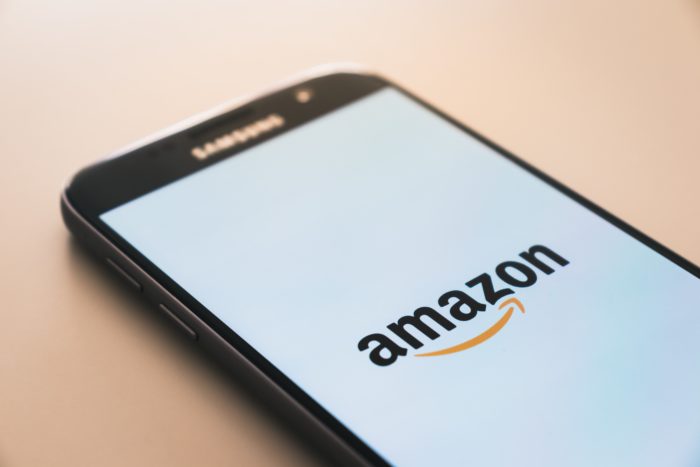 1 – Stasher Silicone Reuse Bags

Finding the right way to store your food can be tricky! Stasher Bags completely transform the way that you keep your food. These bags can help you in so many ways in cooking and preserving your groceries for longer. Not to mention, it's much more sustainable than plastic! These simple bags allow you to eliminate single-use plastic, and they're also straightforward to store. They don't take up as much space as a glass or plastic container, and they're compactable enough to go with you anywhere! Stashers are available in a variety of sizes and are a great addition to any apartment.
2 – Diffuser
Everyone loves an apartment that smells good. However, many scent options aren't good for the environment and aren't reusable. If you enjoy a fresh, clean smell, it will be worth it to invest in a diffuser. Diffusers are great and offer a variety of features. They can also be a white noise machine, humidifier, and more! With so many options, you can find one that's precisely the way that you want. It can also be the perfect stylish addition to your apartment. Rather than always using candles or less sustainable options, a diffuser is the best way to go.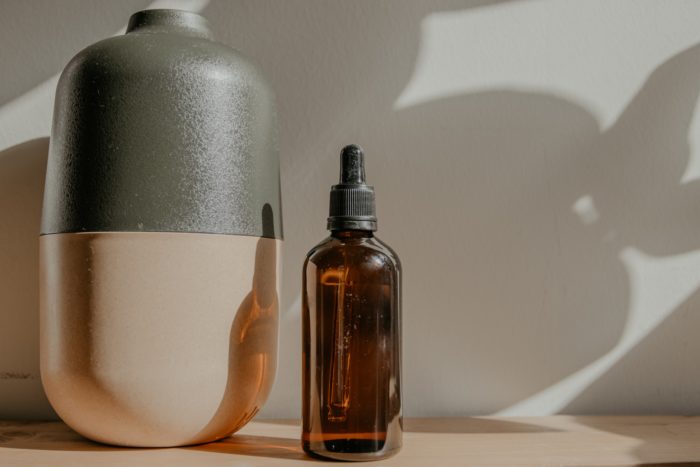 3 – Desktop Organizer

The work-from-home crowd has multiplied in the last year. Now more people than ever have to convert their living space into the ideal workstation. This can be partially tricky in an apartment as you might not have a designated "office". You may find yourself having to convert an area of your room or living room into a dreamy desk space. One of the best ways to stay organized while doing this is to use a desktop organizer. A desktop organizer will allow you to store more essential items and decorations on your desk. It will help to personalize your office while also adding an extra room. It's one the perfect amazon products for your apartment!
4 – Drawer Dividers
Making the most out of the curent space that you have is one of the best hacks for small apartment living. Drawer dividers are one of the absolute most convenient ways to create more space in a small location. The dividers can also help you maintain organization when putting your clothes away, giving you an ongoing cleanlier feel. They're absolutely one of the best ways to implement a more effective use of your space. You can use drawer dividers for clothes in your room, kitchen, and bathroom. The versatility and easiness of this product makes it an absolute must!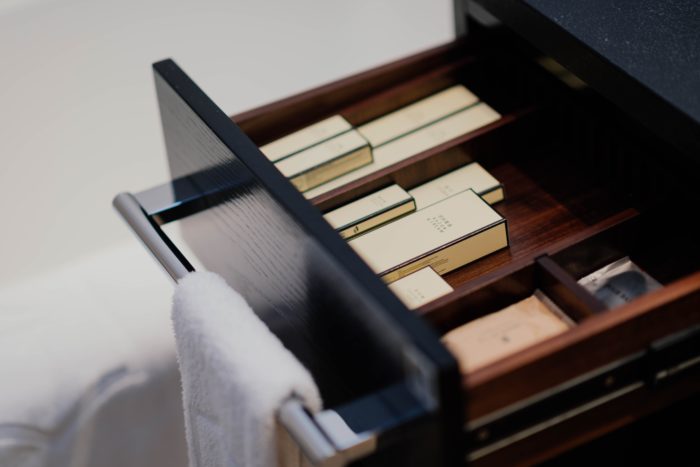 5 – Food Storage Containers
Perhaps one of the most cluttered areas of your apartment is your pantry and kitchen cabinets. It may be difficult to find the best way to store your food and kitchen supplies if you're lacking in space. One of the best solutions for this problem is to use food storage containers. Food storage containers allow you to save space and make certain areas more readily available. It will also help you to better clearly see what you have in your kitchen. While the initial steps may be a bit taxing, the benefits for doing this make this one of the best Amazon products for your apartment!
6 – Full-Length Mirror
A full-length mirror is a game-changer! Depending on your apartment's layout, a full-length mirror may be the perfect addition without taking up a lot of space. You can conveniently add one to the back of your bathroom door, bedroom door, or on the floor if you have the space for it. Mirrors also add a level of depth to your apartment that creates style and personalization! Plus, nothing is worse than not being able to see your entire outfit in the mornings before you head out the door. A full-length mirror is a must-have Amazon product and is truly worth it.
7 – Herbs & Spices Organizer
Are you tired of not being able to find the cooking supplies you need when you want them? Having a kitchen area that's difficult to navigate can make it so that you don't want to cook at home or spend time in there. A herbs and spices oragnizer is the best way to take your kitchen to the next level! It makes it so your spices are easily accessible. With the organized display, you can quickly replace them and access them while you're cooking. Not to mention, it can be the perfect extra kitchen decoration!
8 – Kitchen Canisters
What's better than an organizational hack that also doubles as a decoration? Kitchen canisters from Amazon are a fantastic addition to any apartment! They act as both a great storage option and a simple kitchen hack. Suppose you don't have a lot of drawer space; this is the perfect option, as it will create more room to place everything. You can also add your own personalized touch by getting the color and style that you want! It can the exact product that you need to make your apartment feel a little more at home.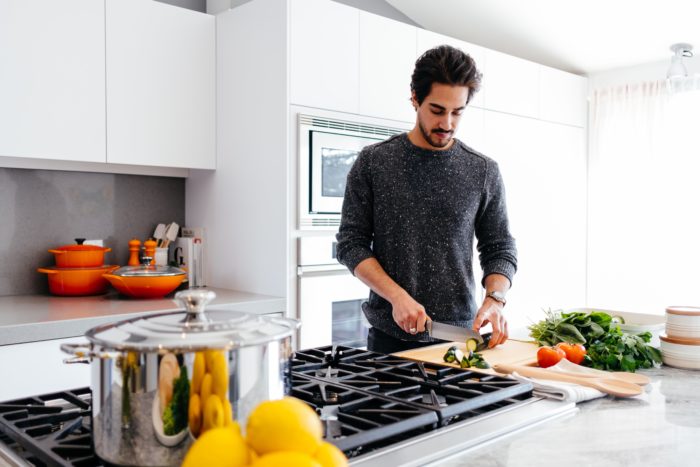 9 – Stylish Rug
If you feel like your apartment is missing something, chances are that it could be a rug! Rugs make a powerful difference when it comes to the overall feel of your space. They can turn any room into something more comfortable and cozy. Amazon has an amazing selection of rugs, and you can easily find one that fits your unique flair. If you're deciding between which products would really make your space more than what it is, you will want to prioritize a rug! It's definitely one of the most needed Amazon products for your apartment.
Searching for the right apartment?
Categorised in: Apartment Living
This post was written by Isabella Housel