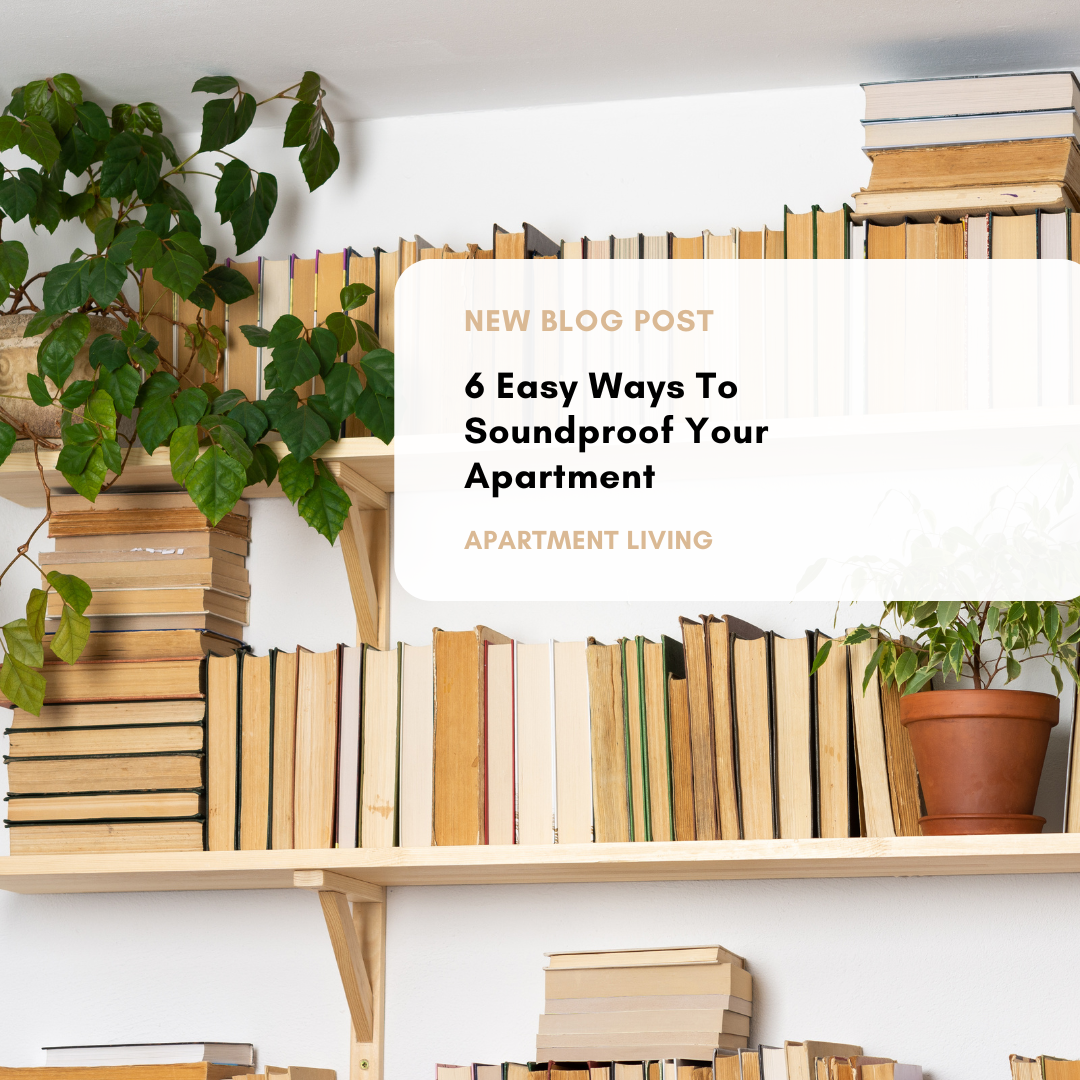 August 3, 2022 8:00 am
Leave your thoughts
Last Modified: August 3, 2022 2:23 am
Reading Time:
4
minutes
It's time to better soundproof your apartment! Living in an apartment can result in more noise from neighbors, roommates, and outside your building. You may feel frustrated if you have to deal with unwanted noise constantly. Plus, you want your home to feel calm and serene and extra noise can dampen your mood. The way you feel while you're at home can impact your overall satisfaction and happiness in life. It's worth making a few small changes to improve your home significantly!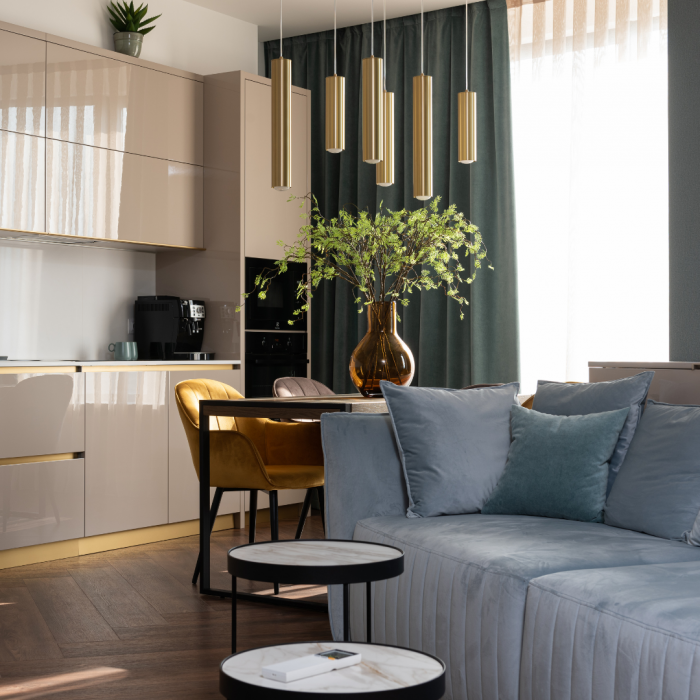 There are simple ways to trap and mitigate noise from being loud across your apartment! Many properties may work with you if you file a noise complaint. However, sometimes it's simply how the building is built that causes the noise to travel. You also may have neighbhors that have young children or pets, and sometimes additional noise is unavoidable. The best option in these scenarios is to soundproof your apartment to the best of your ability. You may not be able to shut out all the noise, but you can help to eliminate it and create more quiet spaces. 

1 – Notice Noise Spots

Before you focus on soundproofing your apartment, the first step is to notice where the noise is coming from. If you can determine the noise spots, you will have a better idea of what will be needed to improve those areas. Perhaps excessive noise is coming through your front door or a vent in one of your bedrooms. Walk through your apartment and document the specific noise spots you would like to improve. Now you can start to tackle your list and improve your space!

2 – Soundproof Curtains

There are a variety of soundproof curtains available that you can use to drown out a lot of additional sounds. Curtains can absorb sound and help to reduce loud noises. Not to mention a variety of colors and textures are available so it can act as an additional decoration in your home. Soundproof curtains also do an excellent job of blocking sound from outdoors if that's an issue in your community. The sound will travel through windows, especially if they weren't built or sealed correctly. With soundproof curtains, you can enjoy a quieter space!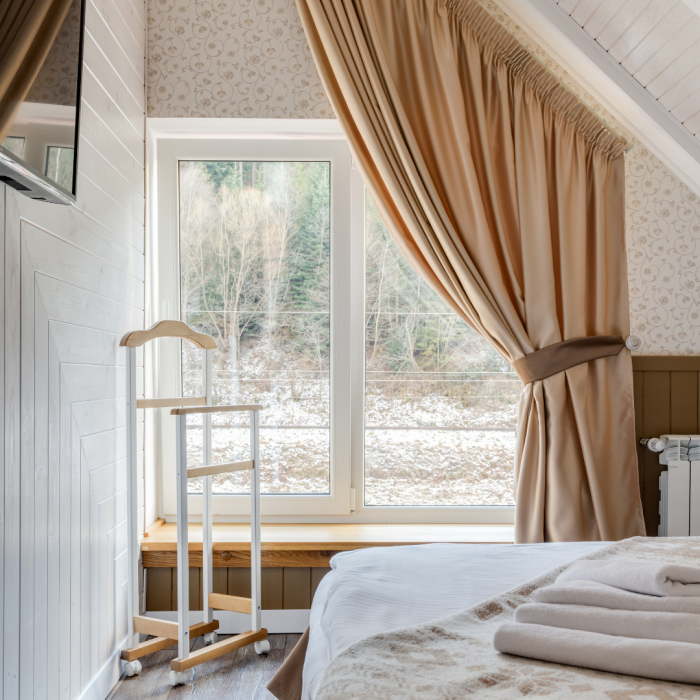 3 – Add Rugs

The more space you have in your apartment, the more soundwaves will echo and bounce off each other. Adding rugs throughout your flooring will help to dampen loud noises and absorb unwanted sounds. You can opt for thicker rugs that will do an even better job of being a sound barrier. The advantage of using more rugs to soundproof your apartment is that you don't have to build or purchase anything expensive. Rugs can also be the ideal decorative piece to finish off a space!

4 – Seal Your Apartment Doors

If you're hearing a large amount of noise outside your apartment, you will want to consider sealing your doors and windows. If you live in an older community, you may face the challenge of a lot of sounds and air coming through the door, affecting the temperature of your apartment. Sealing your doors is a win-win as it can ensure that heat and air conditioning stay within your apartment. Consider speaking with your apartments and the maintenance team to see if this is something they offer. If not, you can quickly complete the task for an affordable price!

5 – Soundproof Windows

There are a variety of ways that you can soundproof your windows. You can use adhesive foam tape, window plugs, or add a piece of acrylic over your window. Despite where your sound comes from, your windows blocking out more sound will help the overall noise amount. If you notice that the sound coming into your apartment could also be contributed by changes in weather, you can look at investing in window weatherstrips. 

6 – Add Shelves & Storage

If you have issues with a shared wall with a neighbor, consider putting bookshelves or a large storage unit against the wall. A large bookcase will help act as a sound barrier and not allow as much noise to get through. Heavy objects can resist vibration, so consider what you can add against your wall to limit the noise. If you don't have any additional bookshelves or storage, you can look to rearrange your room so the most prominent items of furniture are against the wall blocking as much noise as possible.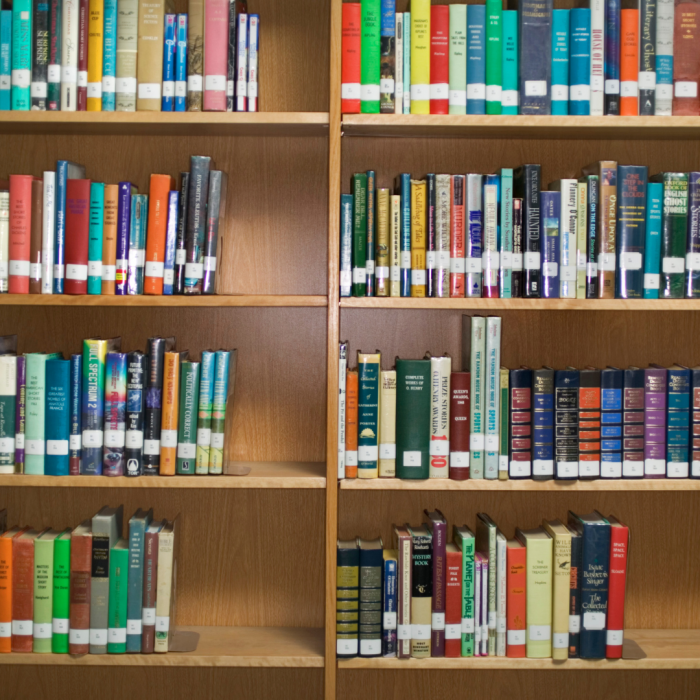 You deserve to have the best apartment living experience possible. Living with unwanted noise can be incredibly stressful and cause you not to enjoy your daily routine. If you have tried to soundproof your apartment and have had no success, it's time to look for a new space! Search through available apartments and townhomes to discover the right location for you.
Categorised in: Apartment Living
This post was written by Isabella Housel